Instead of the usual weekly recipe, today's blog is just a collection of money-saving or time-saving tips and hints.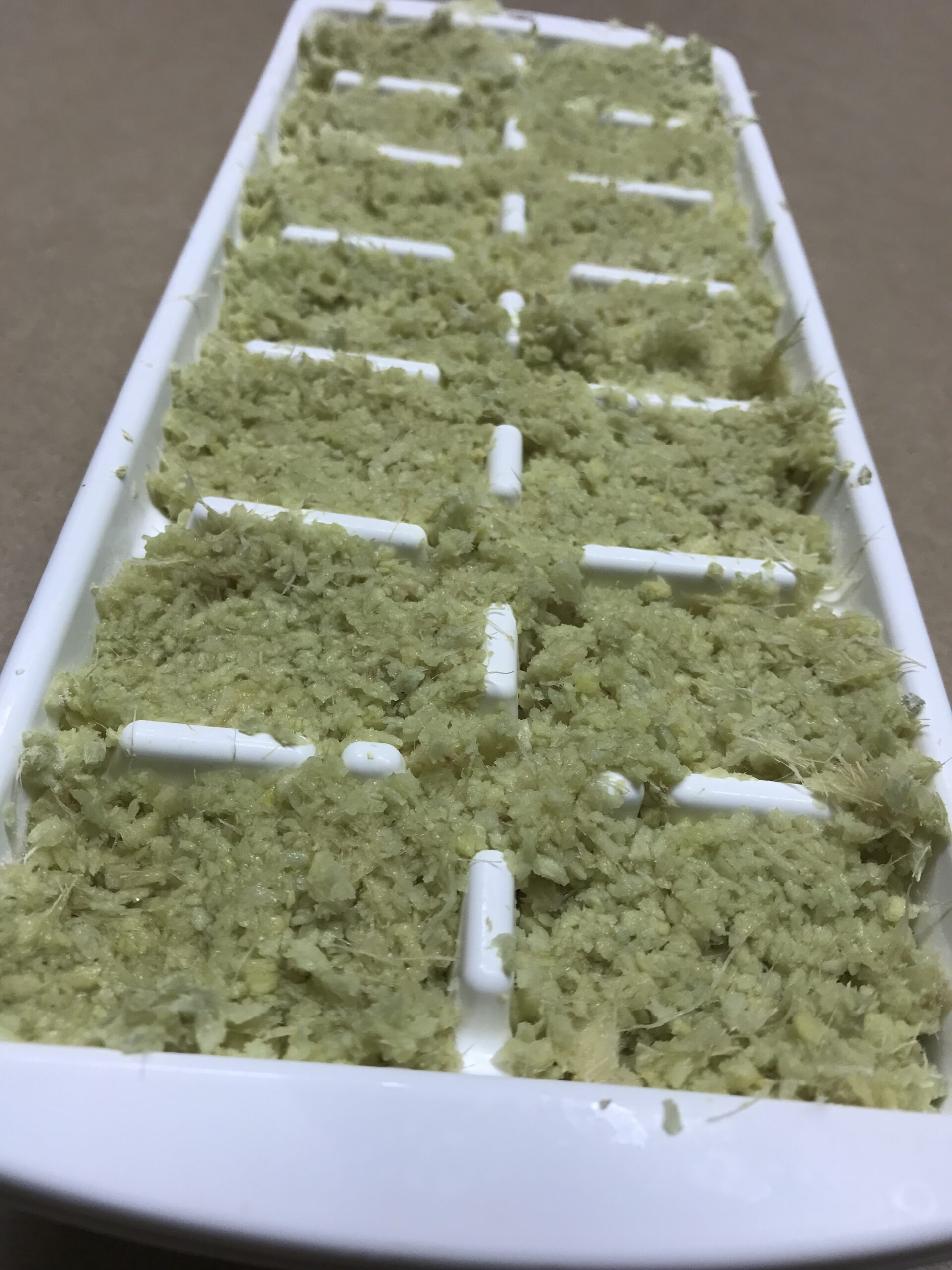 Peel half a kilo or more of fresh ginger and chop it very finely in a food processor. Freeze in ice cube trays, tip into a ziplock bag or container and keep in the freezer. Perfect for stir-fries and marinades.
Make a batch of Pesto during summer when fresh basil is available. Freeze in ice cube trays, store in a ziplock bag and use over the winter months.
Other ingredients to freeze in ice cube trays are lemon juice, lime juice, tomato paste and passionfruit pulp. Better than having them sit in the fridge till they go off.
Freeze whole fresh chillies in a ziplock bag so you always have them on hand. Chopped lemon grass also freezes well.
Make your own Za'atar by mixing 1 Tbs each of ground cumin, coriander, thyme or oregano, sumac, toasted sesame seeds and 1 tsp salt. Keep in a small jar.
Make your own labneh using this recipe.
Make your own dukkah using this quick and easy recipe.
Make your own mayonnaise in less time than it takes to nip to the local shop.
Freeze whole green grapes and use to chill a glass of white wine when the weather is hot, without making it watery.
Save hotel shower caps and use to cover large bowls and platters, such as a plate of sandwiches, in the fridge. Easier than plastic wrap which doesn't always stick. Toss in the washing machine, dry on the line and use again.
Wash salad greens, spin dry, then store in the salad spinner in the fridge where they will stay crisp for several days. My favourite salad spinner is made by Zyliss and I have two.
Keep fresh herbs in the fridge in a tall tumbler or jar with just enough water to cover the bottoms of the stalks. Cover loosely with a small plastic bag over the top. It should cover the leaves and come halfway down the glass, allowing air to circulate.
Don't throw away leftover or stale cornflakes, savoury crackers, corn chips, rice crackers, potato chips and other savoury snacks. Blitz them all together in a food processor and keep in a jar. Use to make Healthy Oven-Baked KFC.
Make one of these seven quick desserts.
And here are three non-culinary tips:
Soak your kitchen cloth or sponge in just enough cold water to cover with a splash of bleach added and leave for half an hour. It will come up like new. Bleach isn't so bad if you use it properly.
When a lipstick is finished there's always a sizeable piece at the bottom you can't use. Scrape several similar colours into a small jar – the size you get face cream samples in, or individual servings of jam in posh hotels. Have fun making your own new colour. Microwave for 30 seconds (stand on a sheet of kitchen paper) stir with a toothpick, then zap for 20-30 seconds longer, until melted and smooth. Keep checking and don't overcook. If using a plastic container be extra careful as you don't want the container to melt. Glass or thick plastic pots are best. Cool and apply with a lip brush.
Turn powder eyeshadows into cream ones. Crush the powder in a small container and mix in some lip balm until smooth. About 2/3 eyeshadow to 1/3 lip balm. No need to heat, just mix. I have a whole heap of lip balm sticks collected from the bags they give you on overseas flights.  Blend your own colour as I have done with the bluey grey shown in the photo. They look a bit lumpy (I probably should have crushed them more) but work just fine.