Affogato consists of vanilla ice cream or gelato drizzled with a shot of freshly brewed coffee and some Amaretto – an Italian liqueur made with almonds.
This traditional Italian dessert is so quick and easy to make. The perfect way to end a meal with friends, with almost no work involved and a cinch to make for yourself, when you feel you deserve a little treat.  If you don't have Amaretto, experiment with other liqueurs you find tucked away at the back of your alcohol cupboard, such as Baileys Irish Cream, Tia Maria or Frangelico.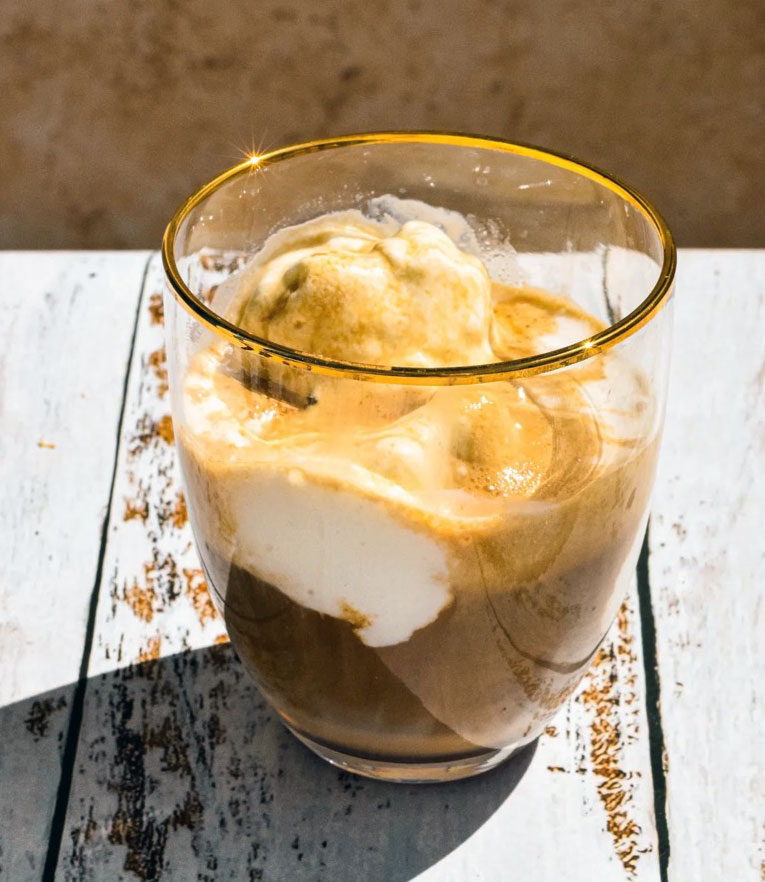 The home made vanilla ice cream takes less than five minutes to make (plus freezing time) and it's so delicious! But if you can't be bothered just buy your favourite brand.
Vanilla ice cream – bought or quick home-made (see below)
Freshly made espresso coffee
Amaretto or liqueur of your choice
Place two scoops of ice cream in a small tumbler. Add a shot of espresso, then drizzle with about a tablespoonful of Amaretto or liqueur of your choice. Serve immediately.
Quick Home Made Vanilla Ice Cream: whip two cups (half a litre) whipping cream until thick then add a can of condensed milk and a teaspoon of vanilla essence (or vanilla seeds scraped from one pod) and continue to whip until combined. Scrape into a container with a lid and freeze for several hours or overnight. Remove from the freezer 10 minutes before serving. If you prefer it a little less sweet use more cream. I used three cups (750ml) instead of two.