I found a recipe in a French cookbook for a warm bacon and onion vinaigrette and decided it would probably go well with some bok choy I had in the fridge. It did. A true fusion recipe where East meets West.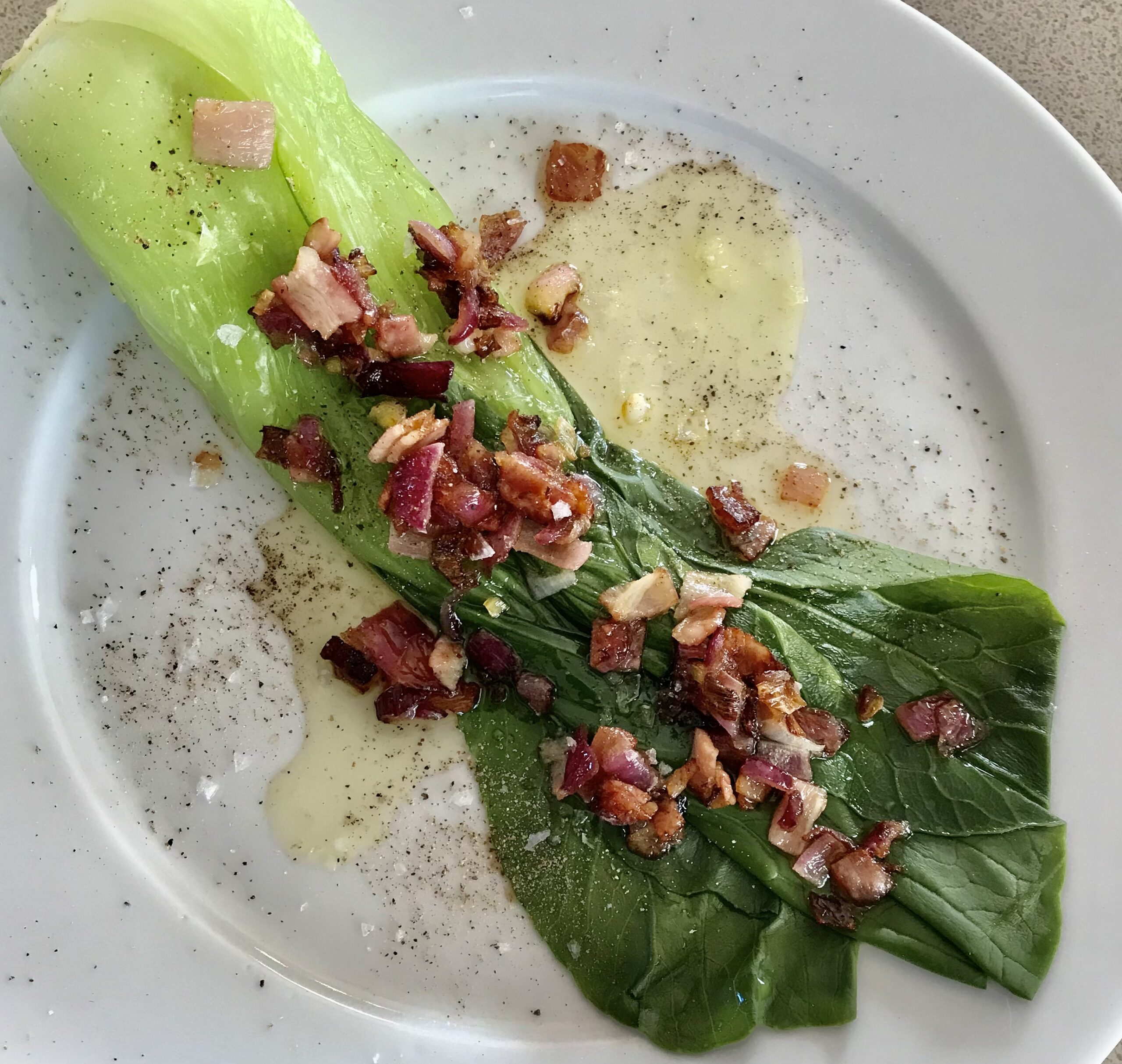 3 or 4 whole bok choy or baby pak choy
200g bacon, finely diced
1 small onion, finely diced
2 Tbs cider, red wine or white wine vinegar
2-4 Tbs Extra Virgin Olive oil
Sea salt flakes and freshly ground black pepper
Run the cold tap over the bok choy, separating the leaves a bit, so you remove any soil, but leaving them whole. Trim the ends if necessary then steam until just tender. Drain well and pat dry with paper towels. Arrange one on each serving plate.
Meanwhile cook the bacon in a non-stick frying pan, stirring. As the bacon starts to release the fat, add the onion and continue to cook over moderate heat, stirring, until the onion has softened and the bacon is crispy. Add the vinegar and cook for a minute or two, until it's almost evaporated, then add enough olive oil till the dressing looks right.
Spoon dressing over the bok choys, garnish with salt flakes and black pepper and serve immediately.
Serves 3-4