We grow a lot of rhubarb which I usually make into pies and crumbles, or a simple compote for breakfast. We give the rest away to friends.
This recipe is light and refreshing as well as being gluten-free. To make it dairy free, swap the whipped cream for coconut cream or coconut yoghurt. Don't be put off by the olive oil at the end – give it a try, it's delicious.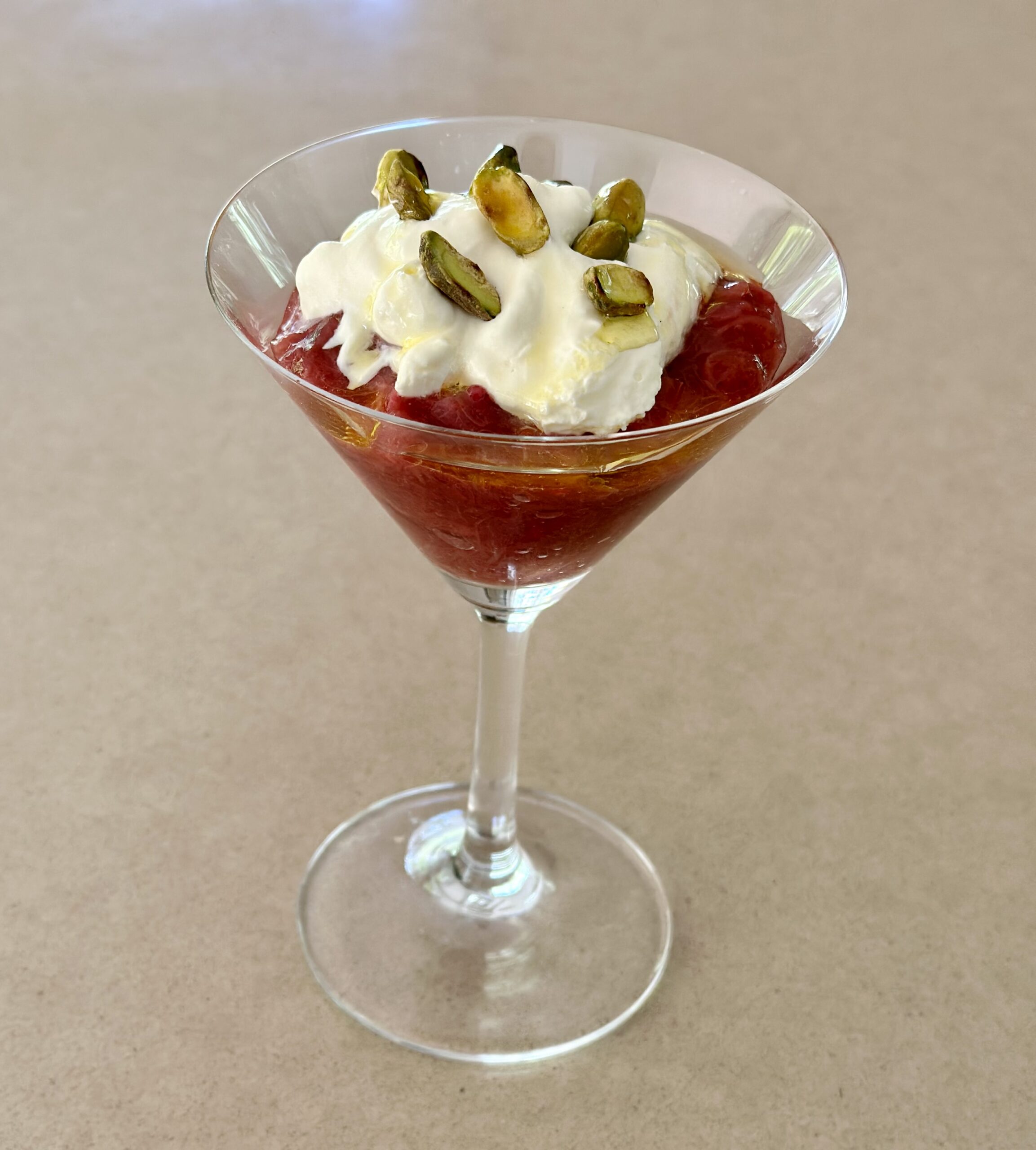 1 kg rhubarb, trimmed and cut into 2cm lengths
½ cup water
2 Tbs or more sugar, honey or maple syrup, to taste
1 Tbs grated fresh ginger
Juice of 1 orange
Topping:
Whipped cream (or coconut cream or yoghurt)
Lightly toasted shelled pistachio nuts
Extra Virgin olive oil
Place rhubarb, water and sweetener in a large saucepan and cook, stirring often for 10-15 minutes or until the rhubarb is soft. Add the ginger and orange juice and leave to cool. Keeps in the fridge for several days.
Toast the nuts by stirring them over medium heat in a dry frying pan until lightly toasted. Whip the cream. Serve the compote in individual serving dishes – martini glasses look pretty. Top with the whipped cream, then a few pistachios and a drizzle of oil.
Serves 8
Note: if liked add a little sweetener and/or vanilla essence to the whipped cream or coconut cream.