My dentist has TV you can watch on the ceiling while he's fixing your teeth. It's usually tuned in to the food channel and it gives you something to take your mind off all that drilling. Last week I watched a guy on SBS who was making these toasted tuna sandwiches. There was no sound, but it wasn't a complicated recipe.
Here's my version of this delicious quick and easy lunch for two. After the excesses of Christmas it might be just what you need. It's also great for the kids during school holidays.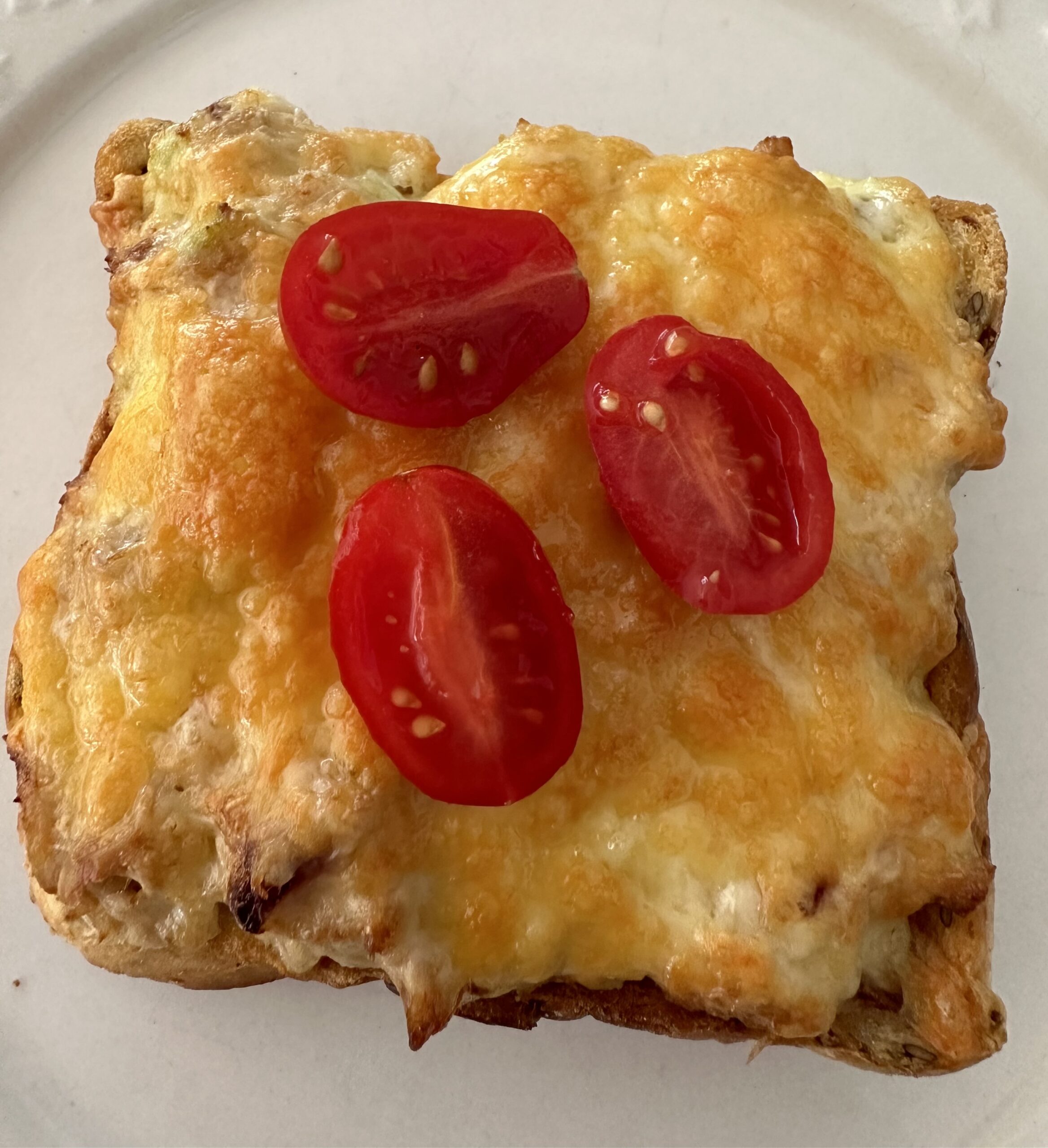 1 185g can tuna, drained
½ small onion, chopped
2 stalks celery, thinly sliced or chopped
2-3 Tbs mayonnaise, preferably homemade
1 cob fresh corn (optional)
Grated cheddar
2 slices bread, lightly toasted
Cut corn kernels off the cob (if using) and place them in a bowl with the tuna, onion, celery and mayonnaise. Divide mixture evenly between the two slices of toast, top with grated cheese, then cook in an air fryer at 200° for 5-7 minutes or place under a grill. When cheese is golden brown serve immediately, garnished with baby tomatoes or some salad.
Serves 2