This is an interesting recipe for deliciously moist and chocolatey brownies which uses a can of black beans instead of flour and eggs.
It's gluten-free and, if you want to cut down on the sugar, use a sugar-free fake maple syrup, stevia or another artificial sweetener. I used honey. You could leave the chocolate chips out.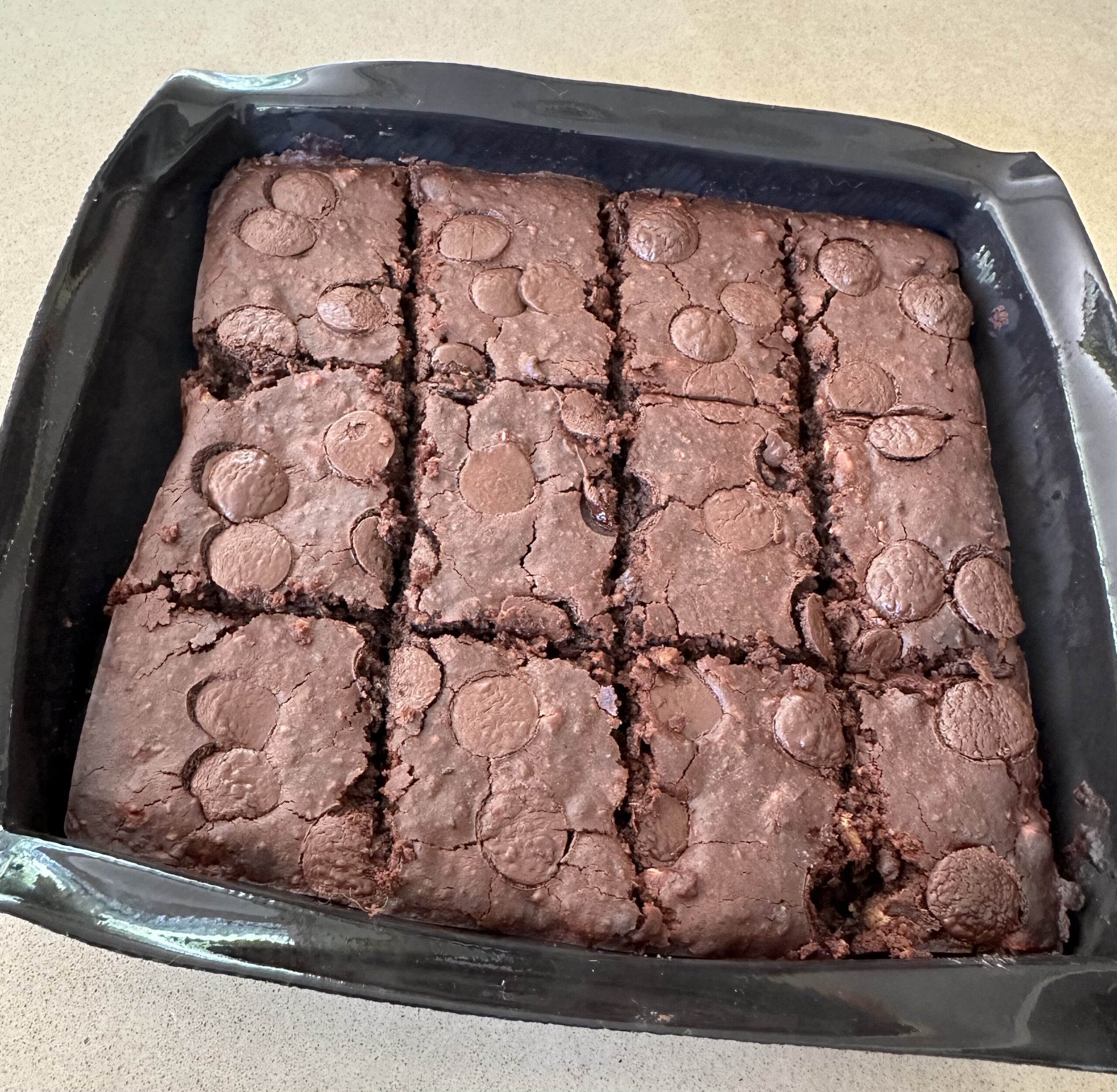 1 can black beans, drained
3 Tbs cocoa powder
½ cup nut meal (ground almonds, walnuts or whatever)
1/3 cup olive or coconut oil
½ cup honey or maple syrup
2 tsp vanilla essence
1 tsp baking powder
¾ cup chocolate chips (optional)
Extra: ¼ cup chocolate chips (optional)
Preheat oven to 180°C. Place all ingredients except chocolate chips in food processor. Process until smooth, stopping to scrape down the sides. Add chocolate chips if using, then scrape into a small square cake pan. Mine was 7 inches or 18cm. You will need to grease and line a metal pan with baking paper. I used a silicone pan which doesn't need lining.
Sprinkle the extra chocolate chips over the top then bake for 25 minutes, or until firm to the touch in the middle. Cool then cut into squares. If preferred, make the brownies in muffin pans – it will make about 6 big ones.
Nice served as dessert with a blob of cream and some berries.
Makes 9-12 pieces
Substitutes and variations: use rolled oats instead of ground nuts; add some chopped nuts such as walnuts instead of or as well as the chocolate chips. Use 1½ cups cooked mashed sweet potato instead of the black beans.