I made these tasty little burgers – rissoles, patties, frikadelle or whatever you like to call them – in the Air Fryer. If you don't have one, cook them in a frying pan in a tiny bit of oil.
This is a good way to get kids to eat more vegetables as they probably won't notice the grated zucchini in the mix.
To add a bit more zing add some chopped ham, salami or bacon. The sauce is optional.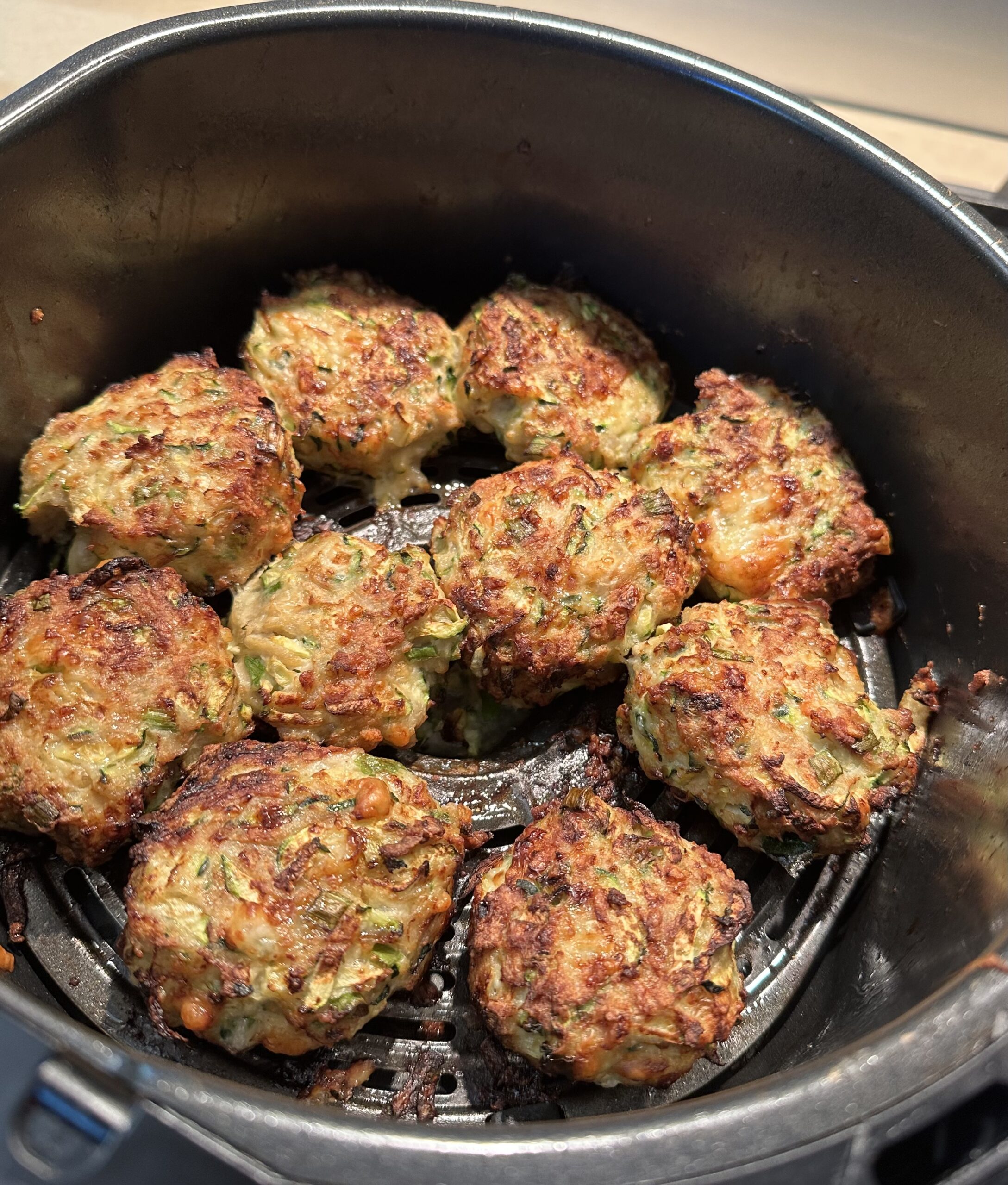 500g chicken mince
1 large or 2 small zucchini (courgettes)
2 spring onions, finely chopped
1-2 Tbs finely chopped fresh tarragon (optional) or parsley
1 egg
¼ cup grated Parmesan cheese
1 clove garlic, crushed
1 cup breadcrumbs (I used Panko)
Salt and freshly ground black pepper, to taste
Sauce:
1 tsp Dijon mustard
1 Tbs mayonnaise
1 Tbs lemon juice
1 tsp honey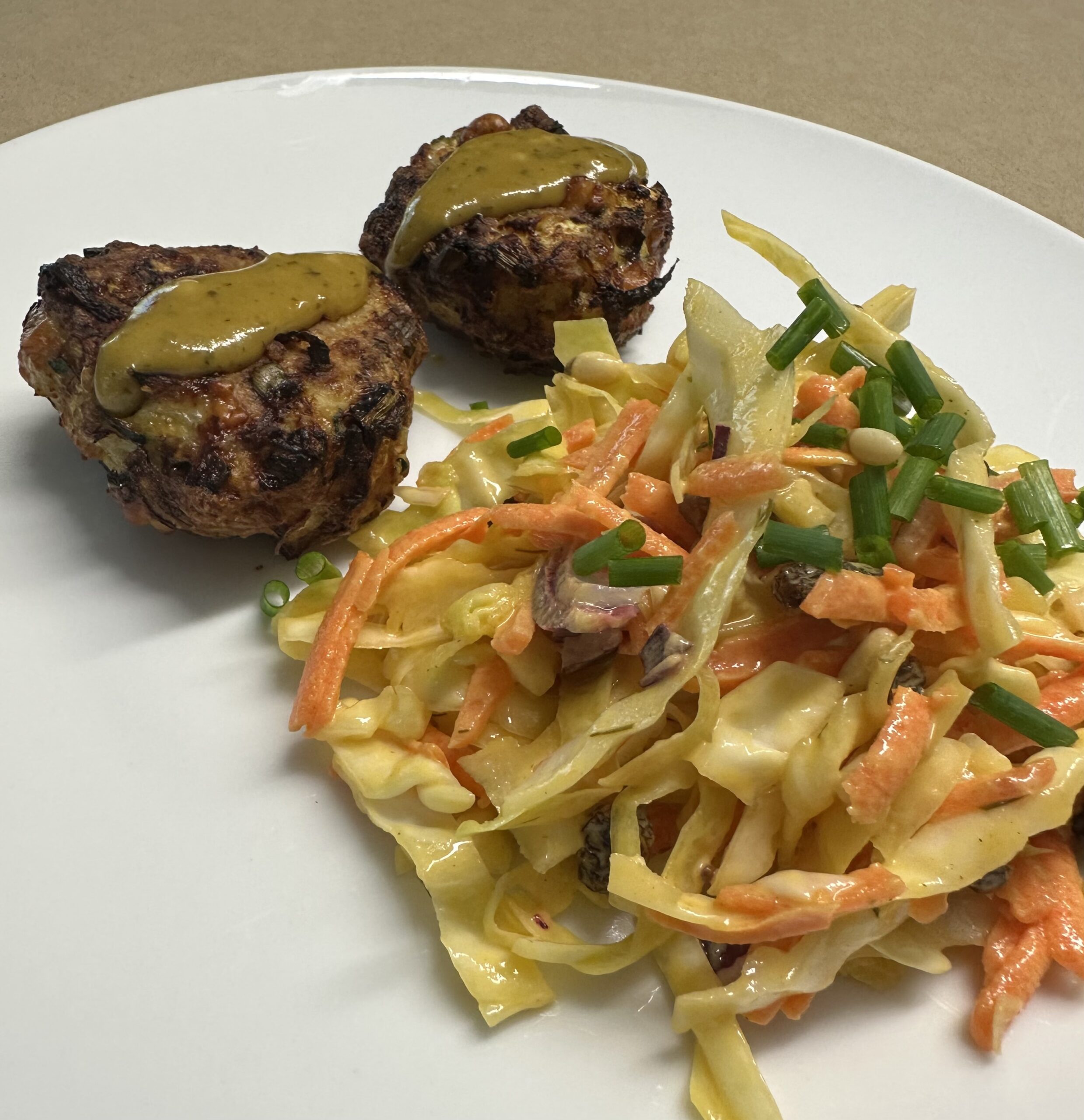 Grate the zucchini coarsely then mix with the rest of the ingredients. Form into patties – I made 10 but you could make less by making them larger.
Spray with cooking oil on both sides, then cook in an Air Fryer at 180°C for 20-25 minutes, turning once. Or fry in a little oil in a frying pan on both sides. Garnish with chives.
Sauce: mix ingredients together and serve with the burgers.
Serve with a salad or coleslaw. I made a coleslaw with shredded cabbage, grated carrot, pine nuts, sultanas and a little shredded red onion, with a dressing of mayonnaise, sour cream and lemon juice.
Serves 4