I know chicken with marmalade sounds a bit weird, but think duck with orange.
Choose a tart chunky marmalade such as Seville Orange, Grapefruit or similar. I used a home-made Cumquat and Ginger marmalade. If you've never cooked Israeli Couscous, also known as Pearl Couscous, it's just bigger than normal couscous. It makes a nice change from rice.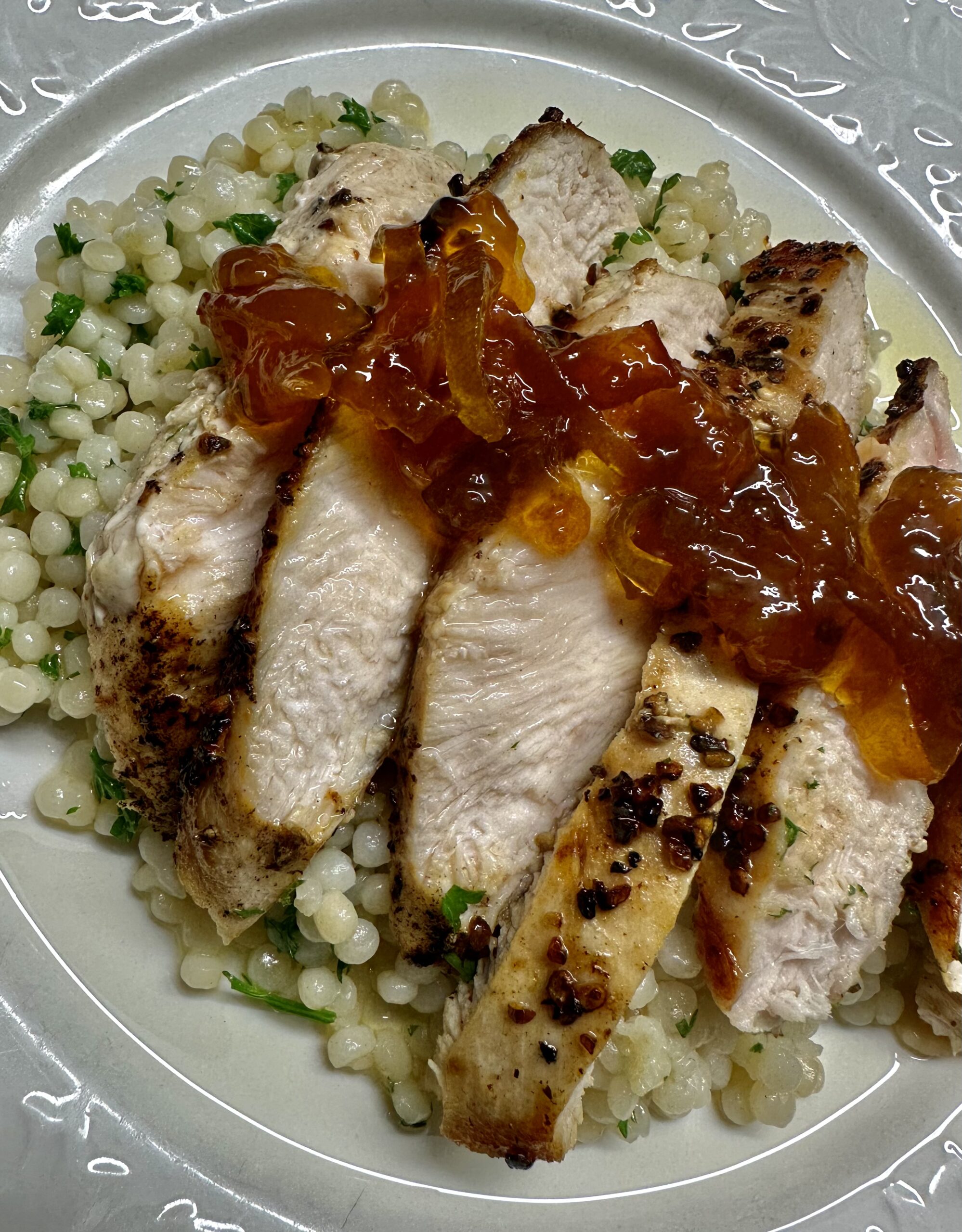 1 very large or 2 smaller chicken breasts
Salt and freshly ground black pepper
1 Tbs olive oil
1 cup Israeli (Pearl) couscous
2 Tbs chopped parsley
A knob of butter or 1 Tbs olive oil
2-3 Tbs chunky citrus marmalade
Pat chicken dry and season to taste. Flatten out a bit if it's very thick in some parts. Heat oil in a frying pan and cook chicken for 10-15 minutes, turning halfway, or until cooked through. Remove from the pan and slice downwards. Meanwhile while chicken is cooking, cook the couscous in boiling salted water for 7-8 minutes or until al dente. Drain well then add the parsley, butter or oil and season to taste.
Divide couscous between two serving plates. Top with the chicken slices and the marmalade.
Serves 2