When Woolies have chorizo sausages on special – sometimes even half price – I buy a few and stick them in the freezer.
They make a quick week-night dinner threaded onto skewers with chunks of chicken or in a pasta dish. And this quick and easy combo, adapted from a recipe by Matt Preston, can be on the table in no time.  If you've forgotten to take them out of the freezer chorizo sausages thaw quite quickly.
Most kids love the chorizo and it's a good way to get them to eat some greens!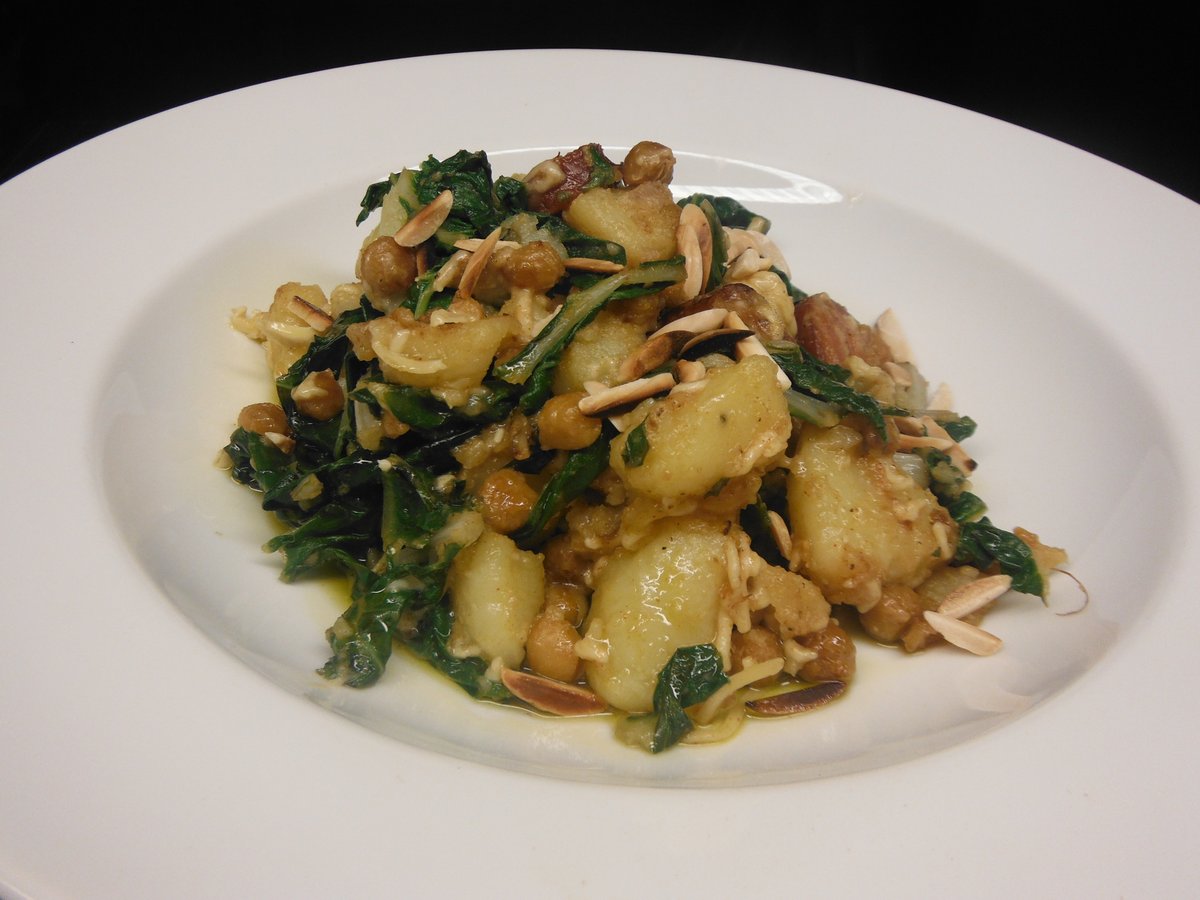 600g potatoes
4 Tbs olive oil
300g chorizo sliced or cubed
1 can chickpeas drained and rinsed
½ tsp ground cumin
1 tsp smoked paprika
¼ tsp cayenne pepper
1 tsp salt
1 bunch silverbeet or spinach, washed and roughly chopped
½ cup dry sherry
80g Spanish manchego (sheep's cheese) crumbled
3 Tbs blanched almonds, lightly toasted
Lemon wedges to serve
Peel potatoes and cut into 2-3cm chunks. Cook in boiling salted water for 10 mins or until just cooked then drain. Meanwhile heat 2 Tbs of the oil in a large non-stick frying pan and cook the chickpeas until browned and crispy. Tip out and mix with the cumin paprika, cayenne and salt.
Add the remaining oil to the pan, then the chorizo and potatoes. Cook, stirring, for 10 mins or until potatoes are browned and crispy. Add the silverbeet or spinach and sherry to the pan and continue to cook, stirring, for 1-2 mins or until wilted. Return the chickpeas to the pan and lastly mix in the cheese.
Garnish with the almonds and serve with the lemon wedges.
Serves 4
Notes: I didn't use the silverbeet stalks, which the original recipe used, only the leaves, but you can use both. I didn't have any manchego cheese and used grated Parmesan instead. You could also use some crumbled feta.