You either like brussels sprouts or you don't. I love them and am quite happy to eat them simply boiled or steamed, with a knob of butter. I know quite a few people who hate them.
This Asian-style recipe raises the humble sprout to a whole new level. Who knows, it might even succeed in winning a few new fans.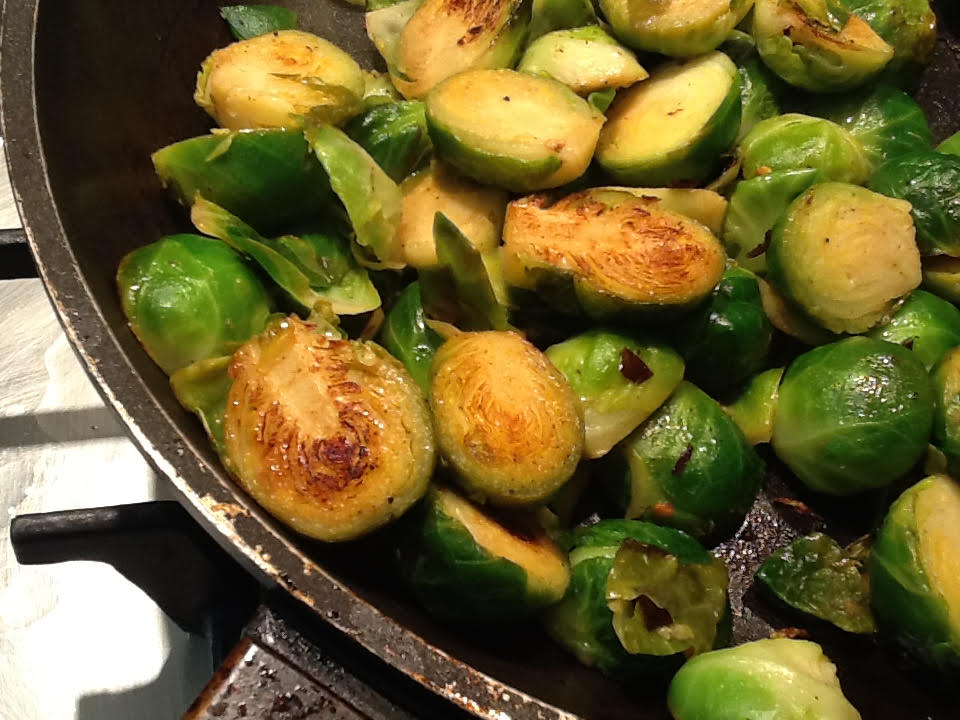 500-700g brussels sprouts
1 Tbs olive oil
1 Tbs butter
1-2 tsp finely chopped fresh or dried chilli
2 cloves garlic, peeled and finely chopped
Salt and freshly ground black pepper
Trim sprouts and cut them in half lengthwise. Add to a pan of boiling salted water and cook for 3-4 minutes, or until al dente or almost cooked. Drain and run under the cold tap to keep a good green colour, then drain again.
Heat butter and oil in a large frying pan. Add chilli and garlic and cook, stirring for a minute or so. Add sprouts and continue to stir-fry for 5-8 minutes or until they are starting to brown a bit. Season to taste.
Serves 4-6