While travelling in the USA last month we had some fabulous meals. Unfortunately large portions, fries with everything and Tex Mex "liquid cholesterol" are still very much in evidence, but we did our best to avoid these establishments and seek out the healthier options.
On our way home we spent three days at Manhattan Beach, just outside Los Angeles, where there are lots of good restaurants. Petros Restaurant serves an interesting selection of modern Greek dishes and was one of the highlights.
For a light lunch we ordered Fried Calamari, Feta Saganaki (sesame-crusted feta with raisins and honey) and Karpouzi Salad (watermelon, tomatoes, mint, feta, honey and extra virgin olive oil).
I decided to recreate two of these dishes at home. Petros uses olive oil, honey, feta and raisins which all come from Greece, but use whatever you have. If you don't like things too sweet cut back on the honey. Halloumi works well instead of the feta.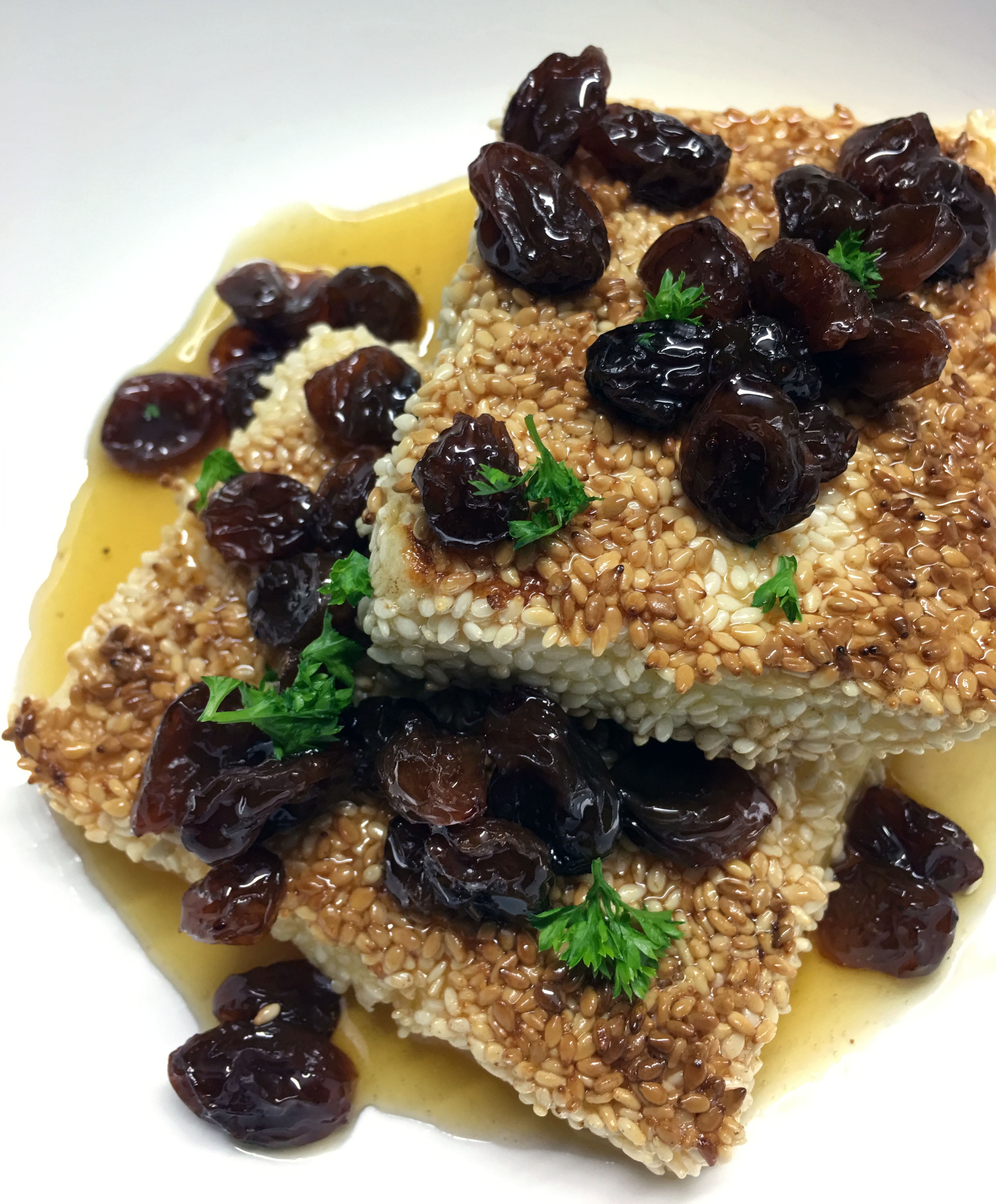 Feta Saganaki
About 150g feta or halloumi cheese
1-2 Tbs plain flour
1 egg, beaten
About ½ cup sesame seeds
1 Tbs olive oil
1-2 Tbs honey
1-2 Tbs raisins
Cut feta cheese into two rectangles about 1cm thick. Coat lightly in flour, then dip in beaten egg and coat with sesame seeds. Heat olive oil in a small non-stick frying pan and fry the feta on both sides until golden. Arrange in serving dish. Place the honey and raisins in a small dish and microwave for about 30 seconds, then pour over the feta. If liked squeeze over some fresh lemon  juice.
Serves 2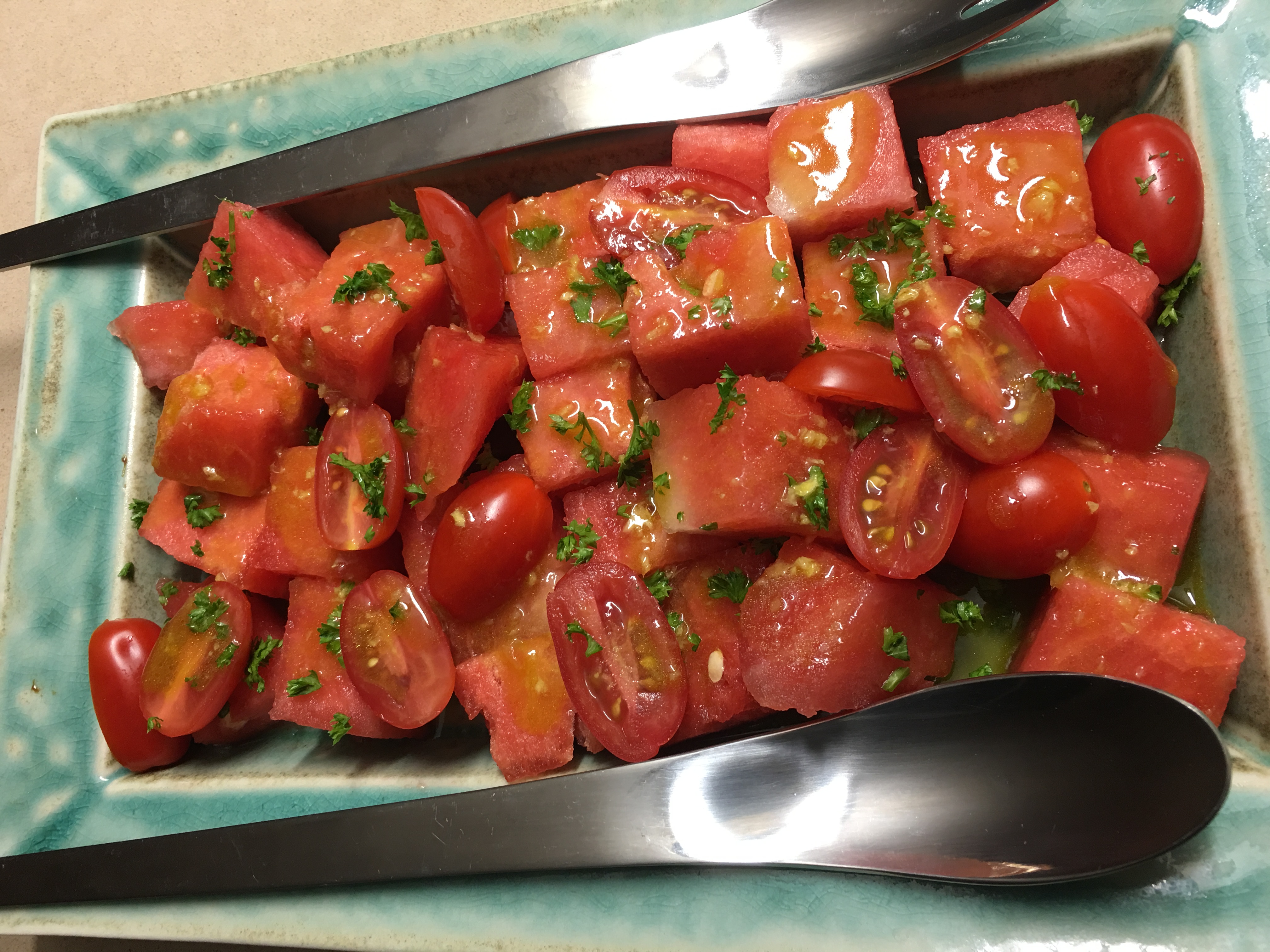 Karpouzi Salad
About 800g seedless watermelon, cut into cubes
10 cocktail tomatoes, halved
1 Tbs finely chopped mint
Dressing:
2 Tbs extra virgin olive oil
1 Tbs honey
1 Tbs lemon juice
pinch of salt
Arrange watermelon and tomatoes in serving dish. Place ingredients for dressing in a jar with a lid and shake well. Drizzle over the salad and sprinkle with mint.
Serves 2
Variation: crumble some feta cheese over the top