This Anchovy Butter is amazing.
Serve it on steaks or fish, on steamed vegetables, on toast under scrambled, soft boiled or poached eggs or mixed into pasta. It keeps for up to a month in the fridge.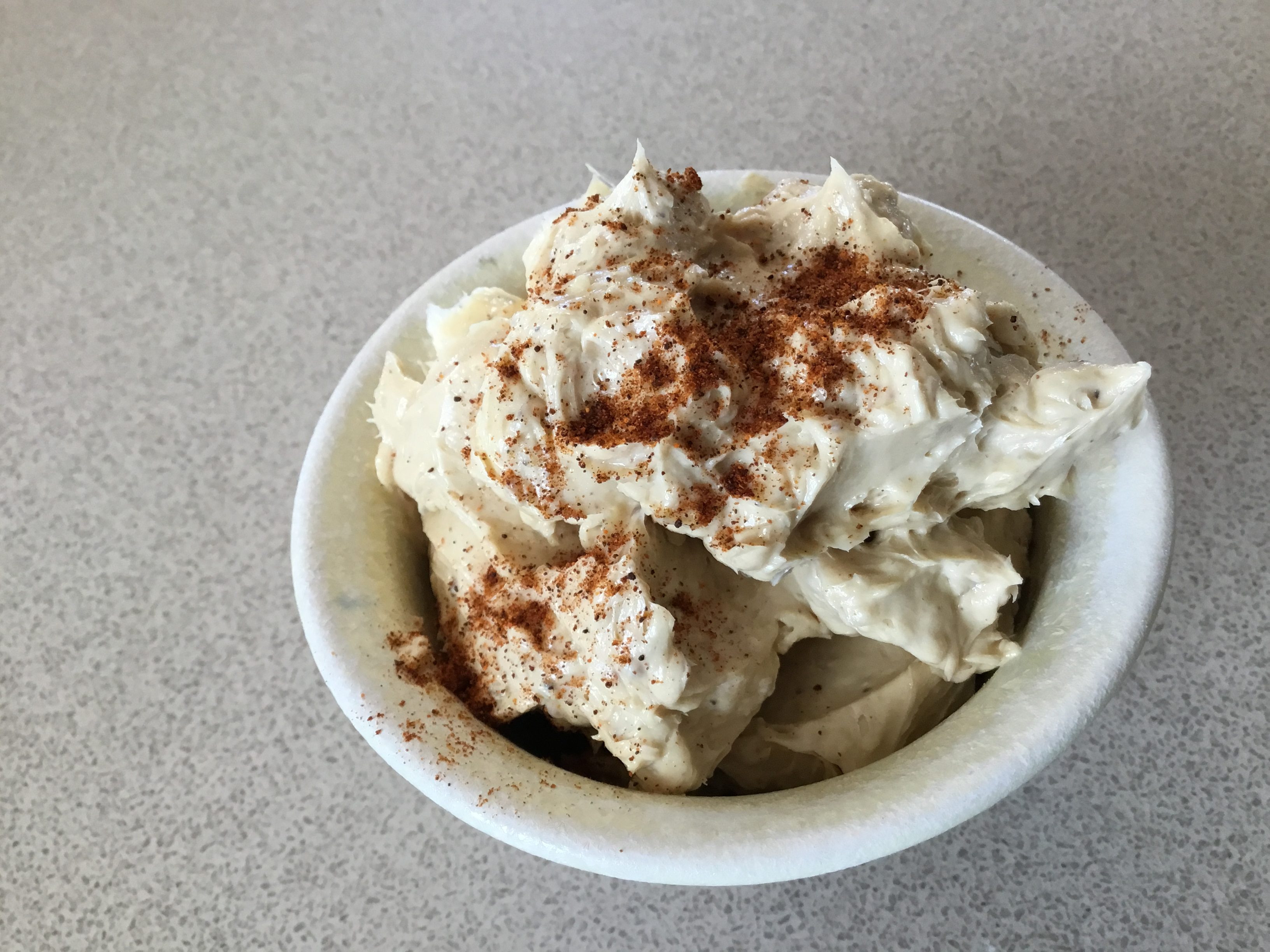 125g butter at room temperature and cut into pieces
About 6 tinned anchovies, drained from the oil
3-4 cloves garlic, crushed
Juice of ½ lemon
Shake of paprika
Place all ingredients in food processor and mix until smooth. Place in a small bowl and dust with paprika. Keep refrigerated.
Makes about 1 cup