Yotam Ottolenghi has taught me that all vegetables taste better roasted rather than boiled in water, the way our mother's and grandmothers cooked them. Maybe not yours, but certainly mine. They knew how to roast potatoes, parsnips and pumpkin, but anything green went into boiling water. Roasting Brussels sprouts, asparagus and cauliflower takes them to a whole new level.
This recipe didn't come from Mr Ottolenghi but from Pinterest, where you can find quite a few versions. I'm not going to give exact quantities. I used less butter than the recipes called for, so I'll leave it up to you. Don't be put off by the amount of garlic because the roasting makes it soft and sweet.
I served the peas with salmon topped with a mixture of finely chopped ginger and Thai sweet chilli sauce, baked in the oven on a tray lined with baking paper for for 8-10 minutes at 200°C.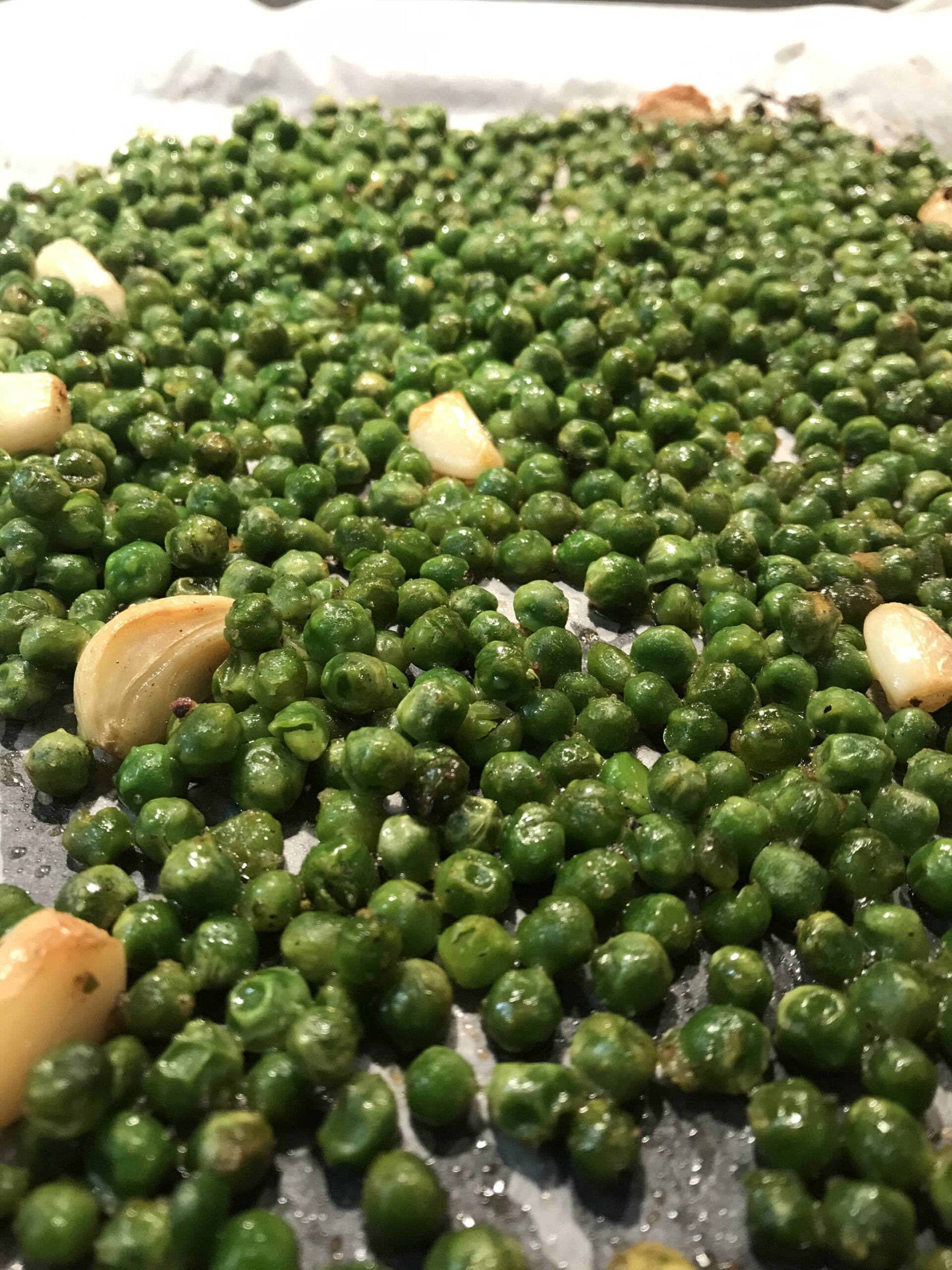 Frozen Peas
Butter
Salt and freshly ground black pepper
Peeled cloves of garlic (about a dozen?)
Preheat oven to 200°C. Place the peas in a sieve and run hot water from the tap over them, drain and put in a bowl. Heat a large knob of butter in a saucepan until it turns golden brown. How much butter is up to you and depends on how many peas you are doing.
Add the butter, garlic cloves and seasoning to the peas. Line a baking tray with baking paper and tip the peas onto it, spreading them out into one layer. Bake for 10-20 minutes, turning once or twice. Time will depend on the size of the peas.
Variations: add some finely diced bacon or frozen corn kernels.