A quick and easy recipe for two, which can easily be doubled for four. You can use any kind of white fish fillets or steaks, or salmon fillets if you prefer. The sauce turns something ordinary into something quite tasty.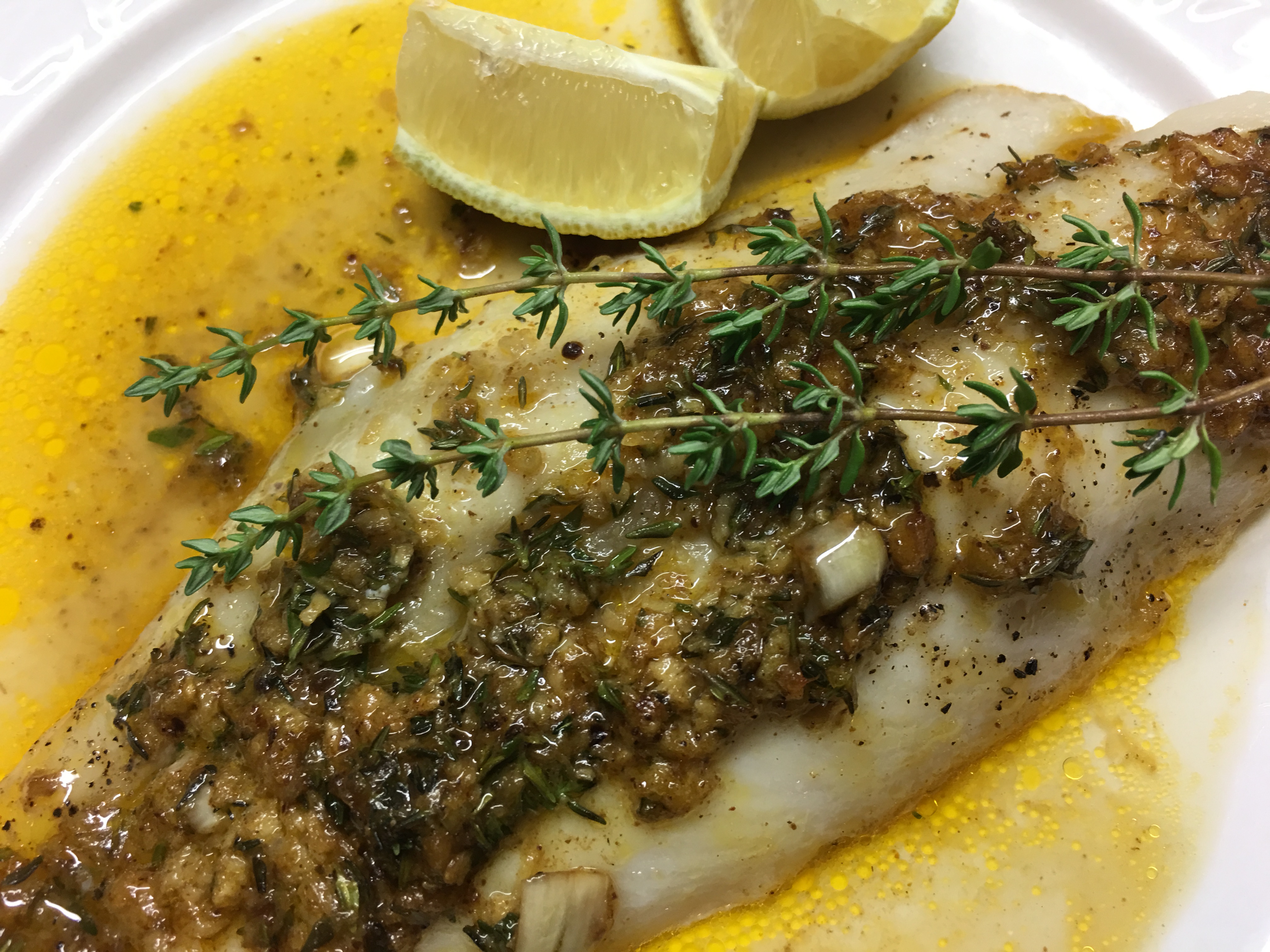 2 fillets fish (I used Basa)
Salt and freshly ground black pepper, to taste
2 Tbs butter
1-2 cloves garlic, crushed
½-1 tsp curry paste or powder
2 tsp grated ginger
1 Tbs finely chopped thyme leaves (or another fresh herb)
1 tsp grated lemon zest
To serve:
Lemon wedges
Fresh herbs
Preheat oven to 220°C. Line a shallow baking tray with foil and turn up the edges to catch the juices. Season fish on both sides with salt and pepper then arrange on the foil.
Melt butter in a small pan then mix in the garlic, curry, ginger, thyme and lemon zest. Spoon evenly over the fish. Bake for 8-10 mins or until cooked to liking. Serve garnished with lemon wedges and herbs. Broccoli goes well with this.
Serves 2