I made this dish when our friends Fiona and Mark came to the farm for the weekend recently. It was inspired by a meal we enjoyed in Tuscany last year. Fiona says she's made it four times since then, so I thought I had better make it again and record it on the blog, before I forget about it.
The recipe is very quick. Quantities depend on how many you're feeding.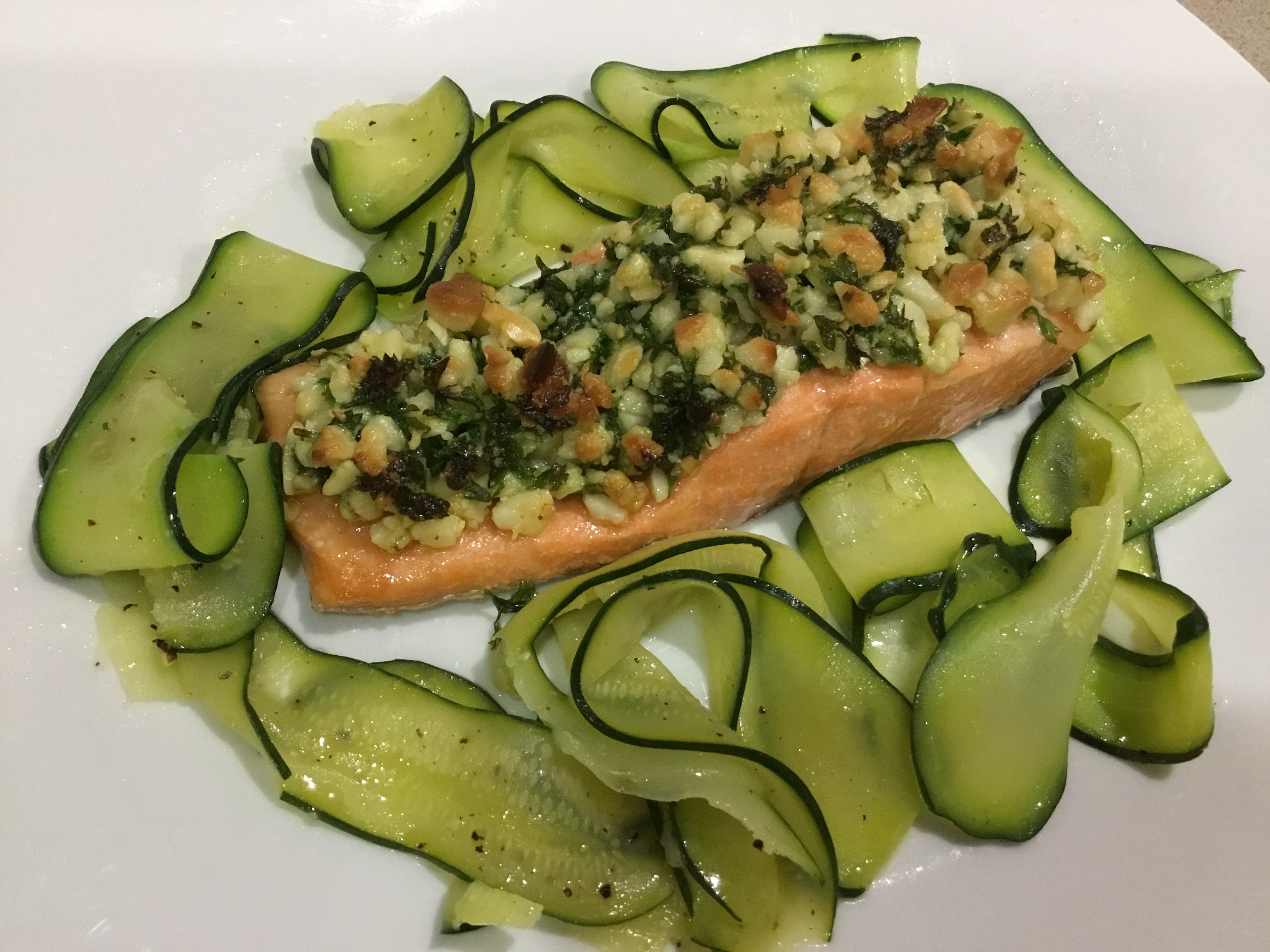 Salmon portions, with or without skin (about 180g each)
1 heaped Tbs macadamia nuts per person
1-2 Tbs parsley per person
Drizzle of extra virgin olive oil
Salt and freshly ground pepper to taste
1-2 small zucchini (courgettes) per person
Olive oil or butter
Salt and pepper
Line a shallow baking tray with baking paper and arrange the salmon portions on top. Preheat the oven to 200°C. Place the macadamia nuts and parsley in a food processor and pulse until chunky. Add a drizzle of oil through the feed tube with the motor running. Season to taste then spread over the salmon pieces. Bake for 8-10 minutes. Don't overcook as the nuts will burn.
Top and tail the zucchini then cut into thin ribbons using a vegetable peeler. Discard the first and last slice which will be all skin. Steam for 4 minutes or until al dente. Drain thoroughly then add butter or olive oil and season to taste.
Arrange salmon in the middle of serving plates and surround with the zucchini ribbons.
Variations: use pine nuts instead of macadamias and use chives or basil instead of parsley, or a mixture of two herbs.