Frittatas are Italian omelettes. They make a delicious hot meal and any leftovers are perfect cold for lunch next day.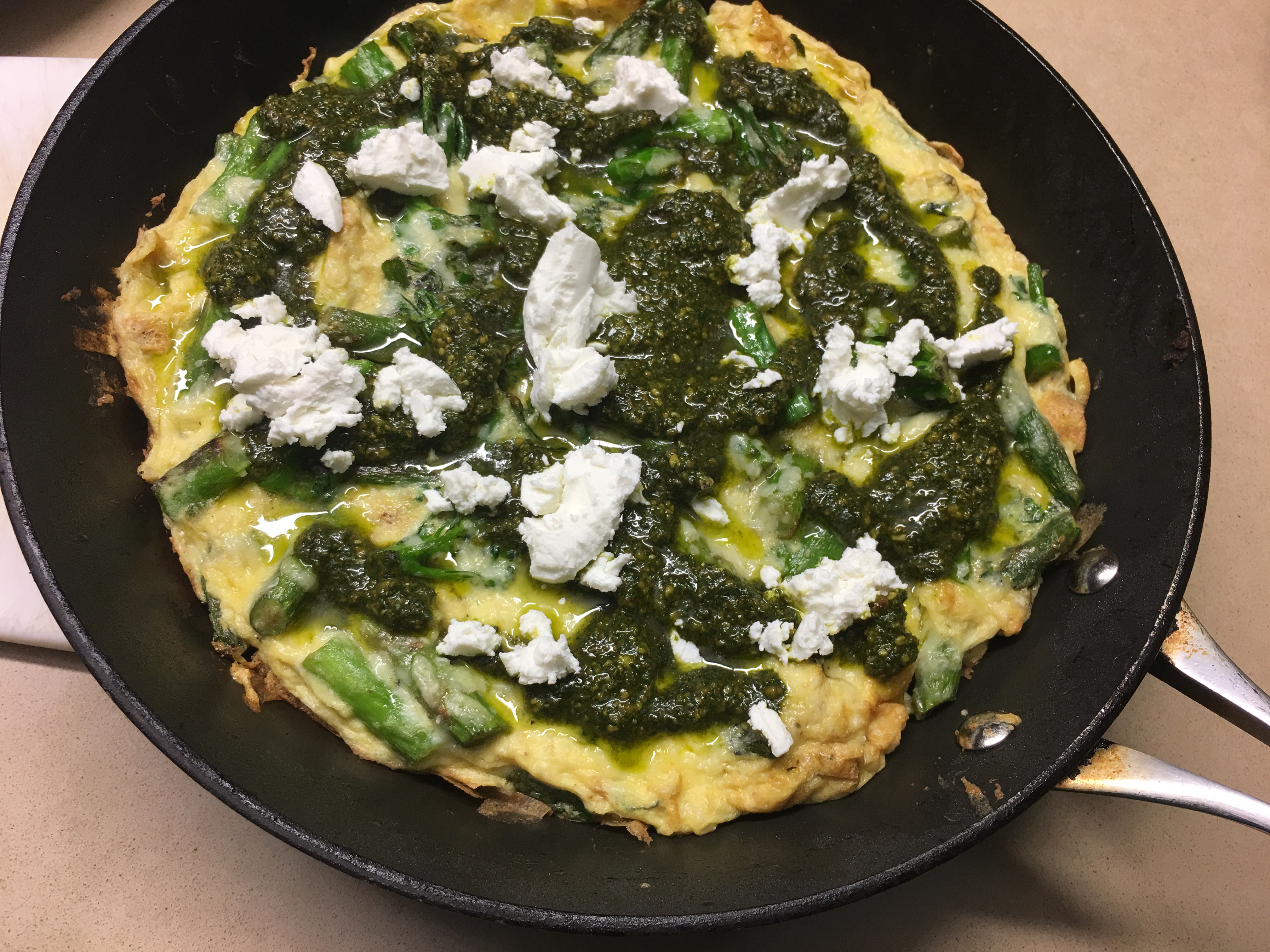 1 bunch asparagus and 1 small bunch broccolini
2 Tbs butter
1 clove garlic, crushed
Salt and freshly ground black pepper
8 eggs
1/3 cup grated Parmesan cheese
To serve:
About 6 Tbs pesto (bought or home-made)
Extra virgin olive oil
100g goat's cheese or feta cheese, crumbled
Wash vegetables and cut into 2.5cm (1 inch) lengths, discarding the tough ends. Heat butter in a 25cm (10 inch) cast-iron or non-stick frying pan. Add the asparagus, broccolini and garlic and season lightly with salt and pepper. Stir fry for 3-4 minutes. Meanwhile beat the eggs and season lightly.
When the vegetables are cooked and starting to brown, add the eggs, pulling in the sides with a spatula as they cook, as you do with an omelette. When the frittata is mostly set, sprinkle the Parmesan over the top. Turn off the heat then either put the pan under a hot grill for a minute or so, or cover it with a lid and let it stand for for a minute or so. This is to set the top.
Mix enough olive oil into the pesto to make it pourable then drizzle over the top of the frittata. Top with the crumbled cheese. Cut into wedges to serve.
Serves 3-4 as a light meal