Whip up this healthy salad in no time with canned lentils, or cook your own which will take a little longer. Buy a cooked chicken from your local supermarket, or throw something onto the barbecue. Fresh crusty bread and a bottle of vino, and dinner is ready.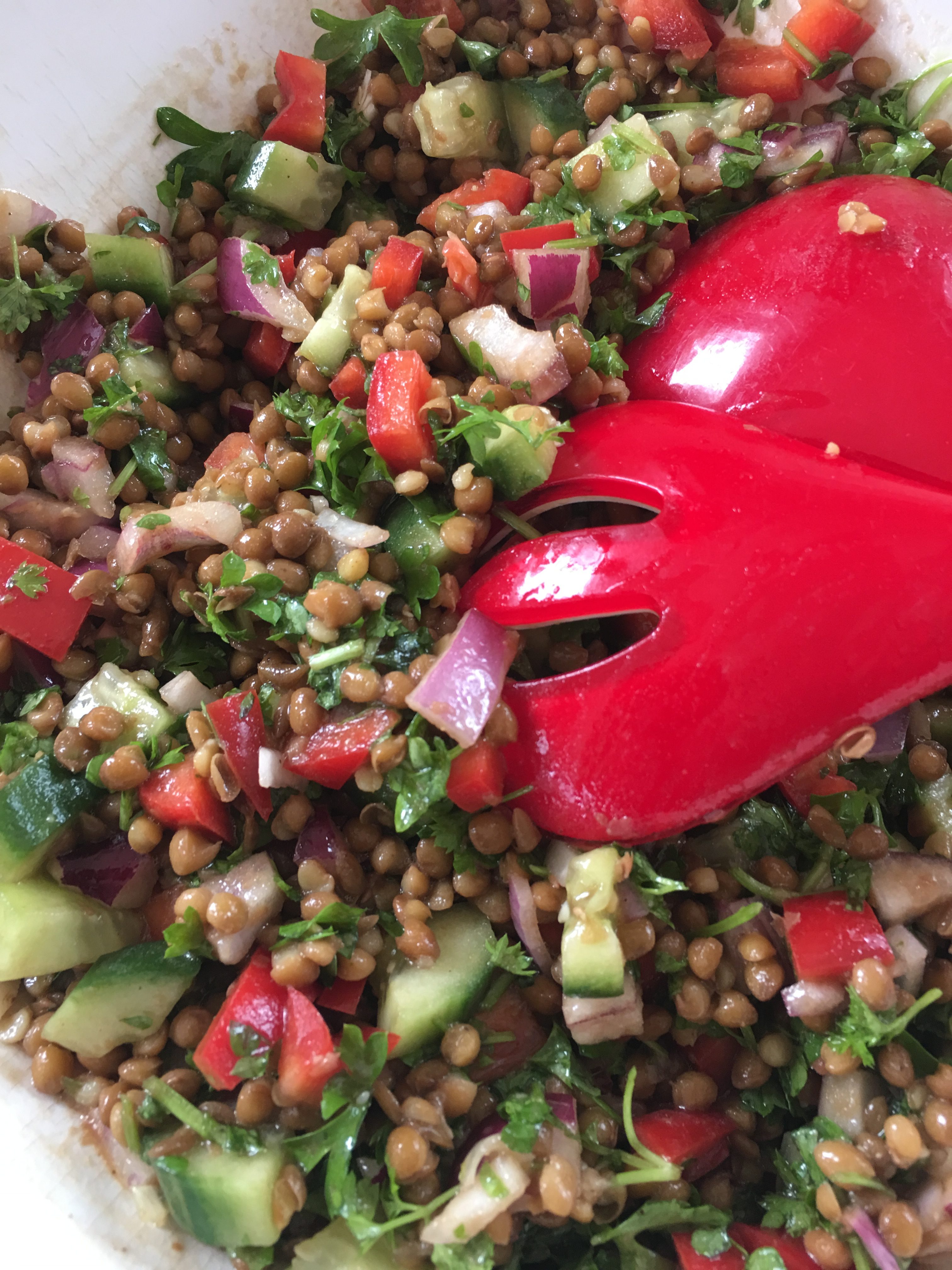 3½ cups cooked lentils (or two cans, drained and rinsed)
1 red capsicum (pepper) diced
1 cucumber, diced
½ or 1 red onion, finely chopped
½ cup fresh chopped parsley
Dressing:
¼ cup balsamic vinegar
1 Tbs olive oil
1-2 tsp Dijon mustard
2 tsp maple syrup or honey
1 clove garlic, crushed
Salt and freshly ground black pepper, to taste
Shake dressing in a jar, then mix everything together thoroughly.
Variations:
add a diced avocado just before serving
use spring onions instead of red onion
use coriander instead of parsley
add some toasted pine nuts