Whenever we go to our daughter's in Newcastle we eat lots of rocket. It grows there like a weed. I much prefer the larger flat leafed rocket you can grow to the skinny wild rocket sold in supermarkets.
This salad is delicious with or without the sweet potato.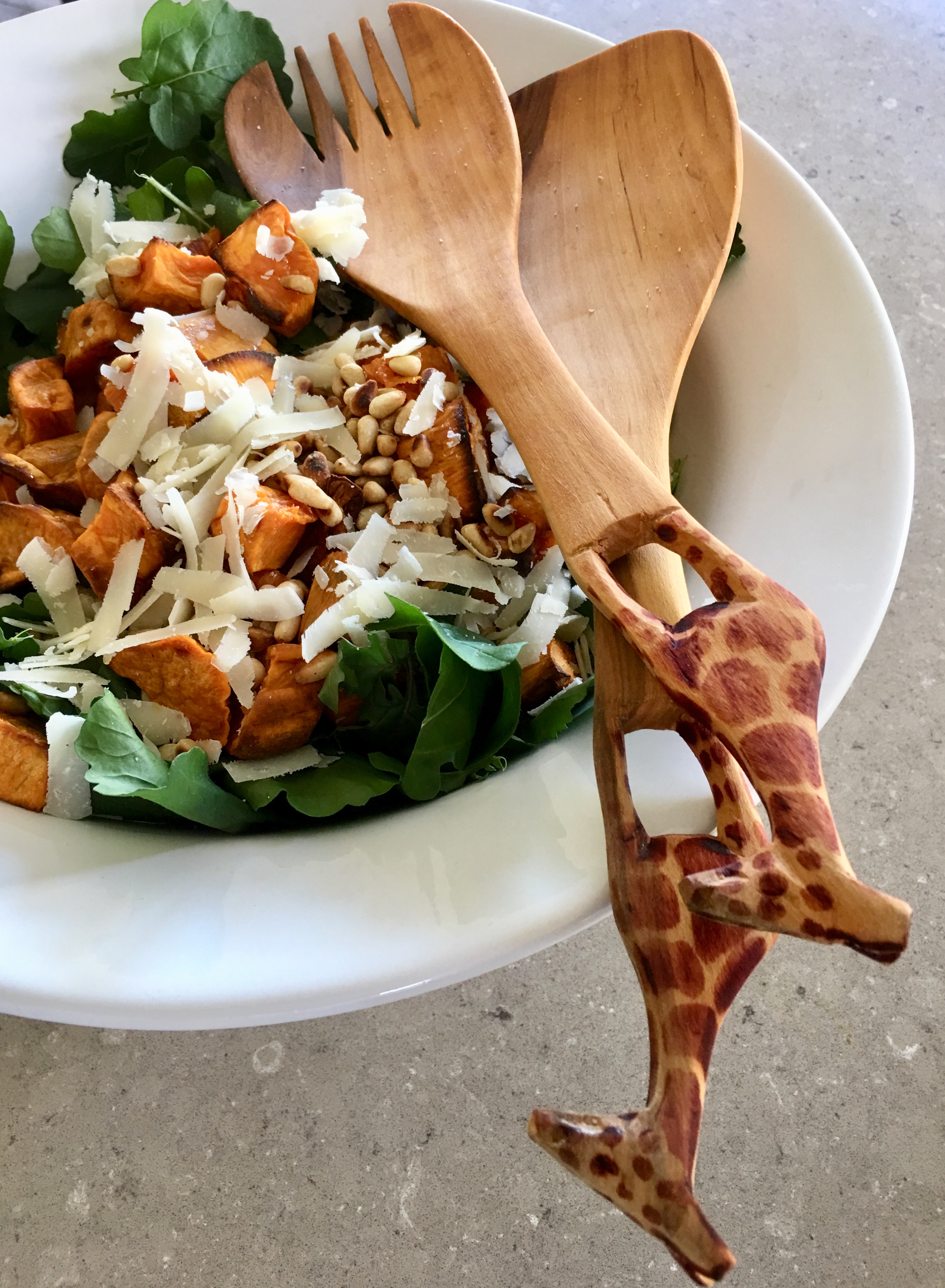 2 medium sweet potatoes, peeled and cut into chunks
2-3 tsp olive oil
Salt
A big bowl full of rocket leaves, washed and spun dry
1/3 cup pine nuts, lightly toasted
1 cup coarsely grated parmesan cheese
Dressing:
½ cup Extra Virgin olive oil
2 Tbs balsamic vinegar
Salt and freshly ground black pepper, to taste
Preheat oven to 180°C. Mix sweet potato chunks with the oil and a little salt, then spread out on a shallow baking sheet. Bake for 20-30 minutes or until starting to brown. Make dressing by shaking all ingredients in a jar with a lid.
Place rocket, sweet potato, pine nuts and parmesan in a large salad bowl. Add some dressing and mix thoroughly to coat.
Serves 4
Variations: use pumpkin instead of sweet potato. Use goat's cheese or feta cheese instead of grated parmesan.