Portuguese tarts are famous around the world. Creamy custard filling, encased in flaky pastry then cooked in a hot oven until they start to blister on top. They're best eaten freshly made, but if there are any left over pop them into a moderate oven for a few minutes to crisp up the pastry again.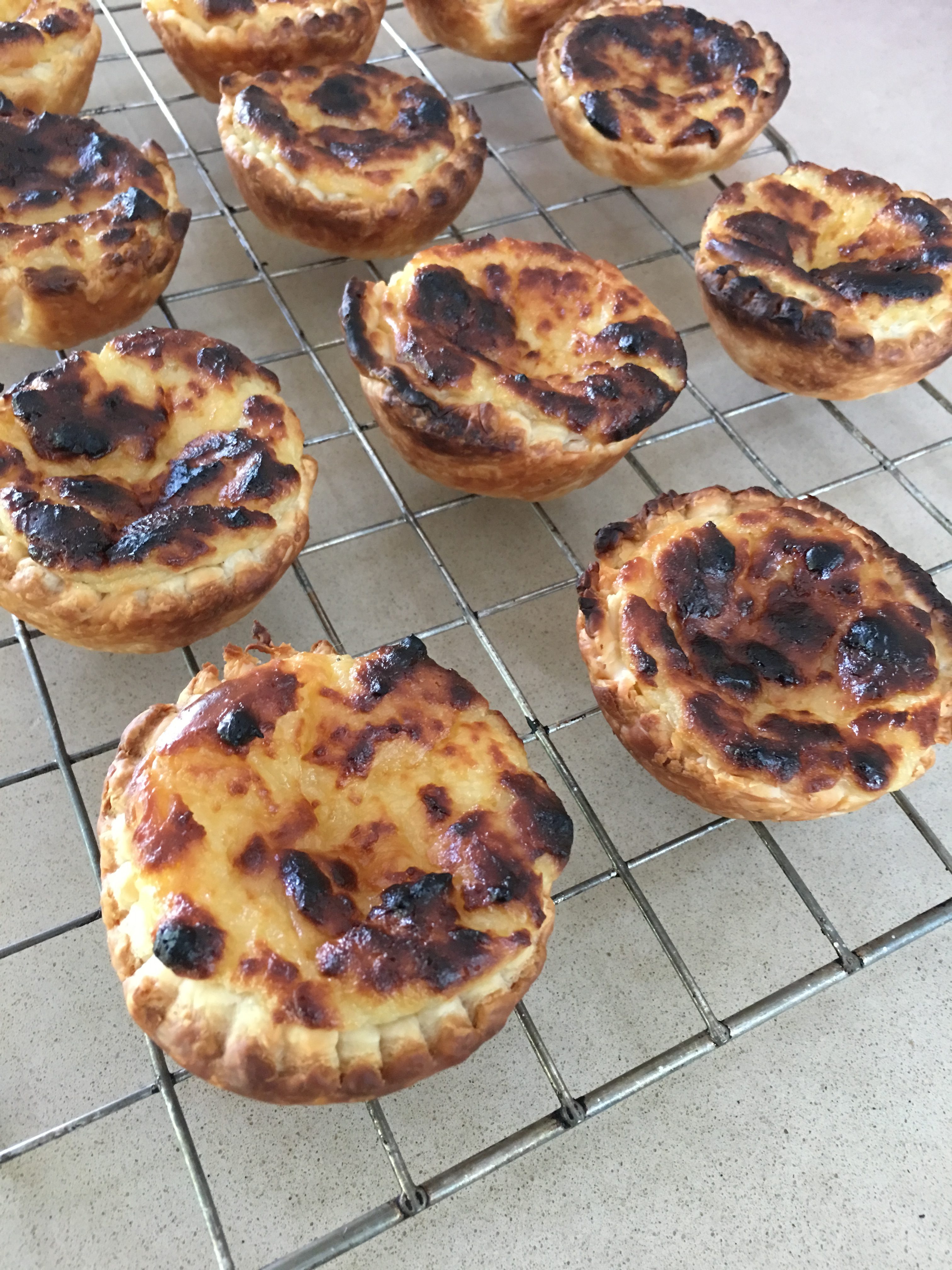 1 large egg
2 large egg yolks
½ cup sugar
2 Tbs cornflour
200 ml milk
200 ml cream
1 tsp vanilla essence
About 350g bought puff pastry (or make your own)
In a large saucepan use a balloon whisk to combine all ingredients except the pastry. Bring mixture to the boil, whisking all the time, until thickened. Cover with plastic wrap and refrigerate until chilled.
Pre-heat oven to 200°C. Grease 12 x 1/3 cup muffin pans. Roll out pastry and cut circles to fit the pans. Divide filling between the pastry cases – I managed to get 11 rather than 12. Bake for 20 minutes or until custard starts to brown. If you are able to switch your oven from Bake to Grill, or even better Fan Grill, for the last few minutes it will be easier to brown the tops of the tarts the way they do in Portugal, so they are a bit blackened.
Serve warm or at room temperature.
Makes about 12