This quick and easy curry is not too spicy, making it ideal for a family meal which includes kids.
It reminds me of the simple curries my mother used to make using ready-made curry powder, rather than all the different spices. Serve with steamed rice and chutney.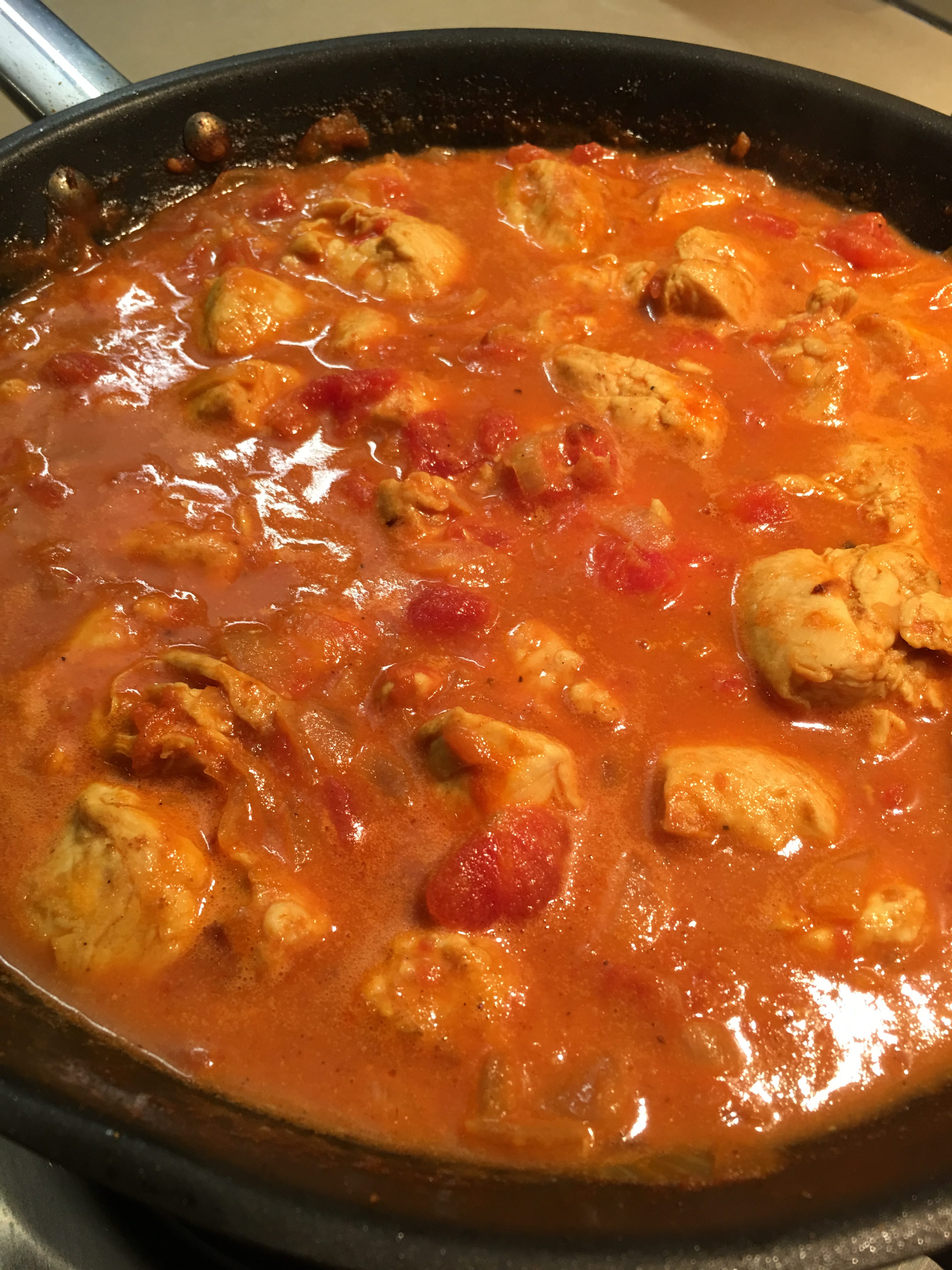 1 kg boneless, skinless chicken thighs
Salt and freshly ground black pepper
1 Tbs vegetable oil
1 large onion, finely chopped
2 cloves garlic, crushed
2 Tbs curry powder or paste, or to taste
1 can coconut milk
1 can tomatoes (diced or whole)
1 Tbs sugar
Cut chicken into 2cm chunks and season with salt and pepper. Heat oil in a large frying pan and gently fry the onion and garlic for a few minutes until soft but not brown. Add curry powder or paste and the chicken and continue to fry, stirring, for 2-3 minutes or until chicken is starting to colour.
Add coconut milk, tomatoes (chop them if they aren't already) and sugar. Simmer for 20-30 minutes or until chicken is tender and sauce has thickened. If the sauce is getting too thick before the chicken is ready add a small dash of water. Serve with steamed rice and chutney.
Serves 6-8