Since the first of his seven cookbooks hit the shelves in 2008, Yotam Ottolenghi has brought vegetables to a whole new level.
This recipe from his latest book Simple is a real winner.  He sprinkles fresh pomegranate seeds over the carrots just before serving, but I didn't have any. They're still delicious just as they are.
Who would think the humble carrot could taste so amazing?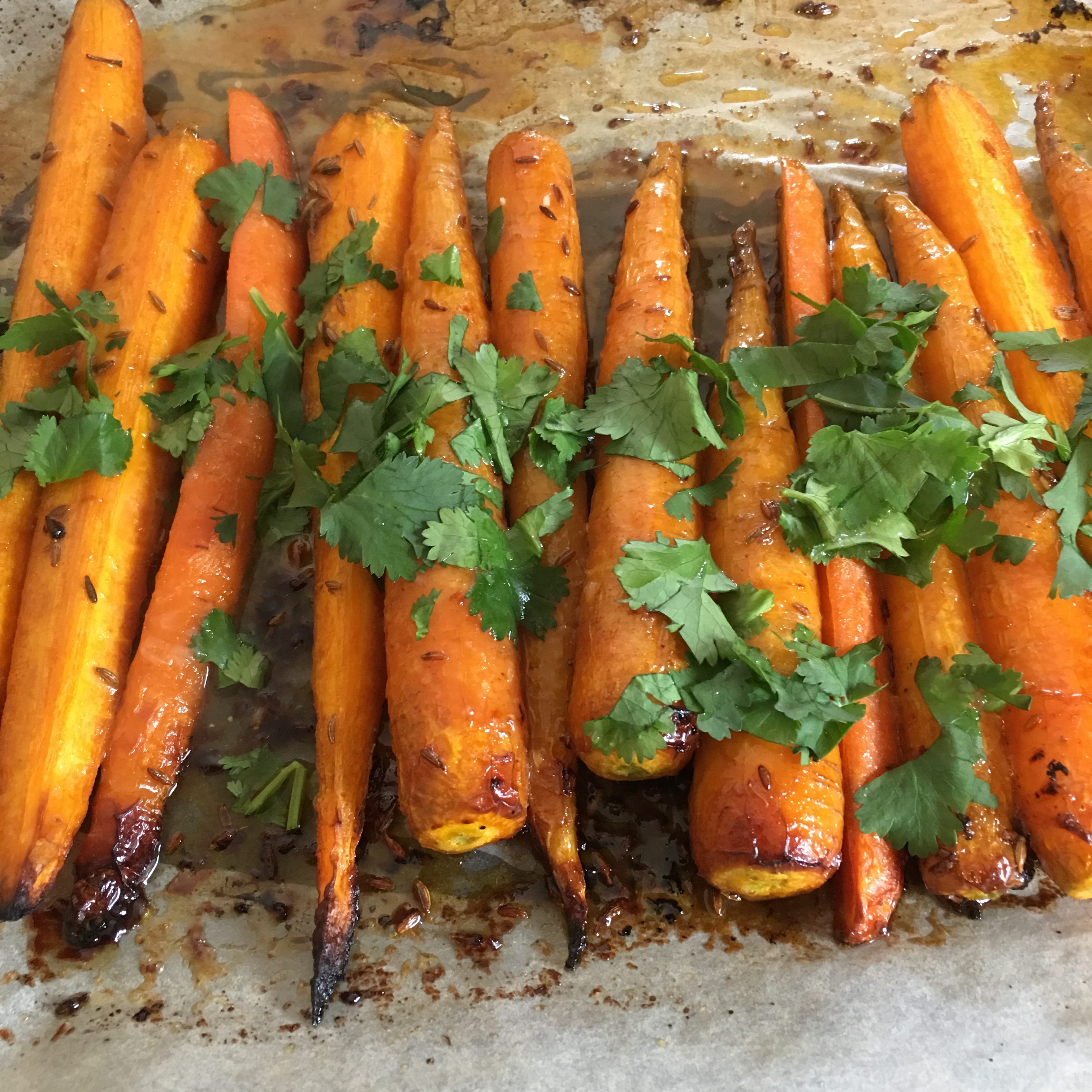 2 tsp cumin seeds
2 tsp honey
2 Tbs Harissa (or another chilli paste such as Sriracha)*
20g unsalted butter, melted
1 Tbs olive oil
¾ tsp salt
1 kg baby carrots (or regular carrots cut in halves lengthwise)
To serve:
Juice of ½ a lemon
1-2 Tbs chopped coriander leaves
Seeds from 1 pomegranate (optional)
Preheat oven to 200°C. In a large bowl mix the cumin, honey, harissa, butter, oil and salt. Add the carrots, mix well, then spread out in one layer on a shallow baking tray lined with baking paper. Roast for 25-35 minutes, or until cooked al dente and beginning to brown a bit.
To serve, drizzle with the lemon juice and sprinkle with the coriander and pomegranate seeds, if using. Serve hot or at room temperature.
Serves 6-8
* use less chilli paste if you don't like things hot and/or you're serving kids