Asparagus is delicious served hot with melted butter or cold with mayonnaise. This sauce goes a step further, being a Hollandaise sauce with a few extra additions. The sauce also goes well with ham or poached eggs.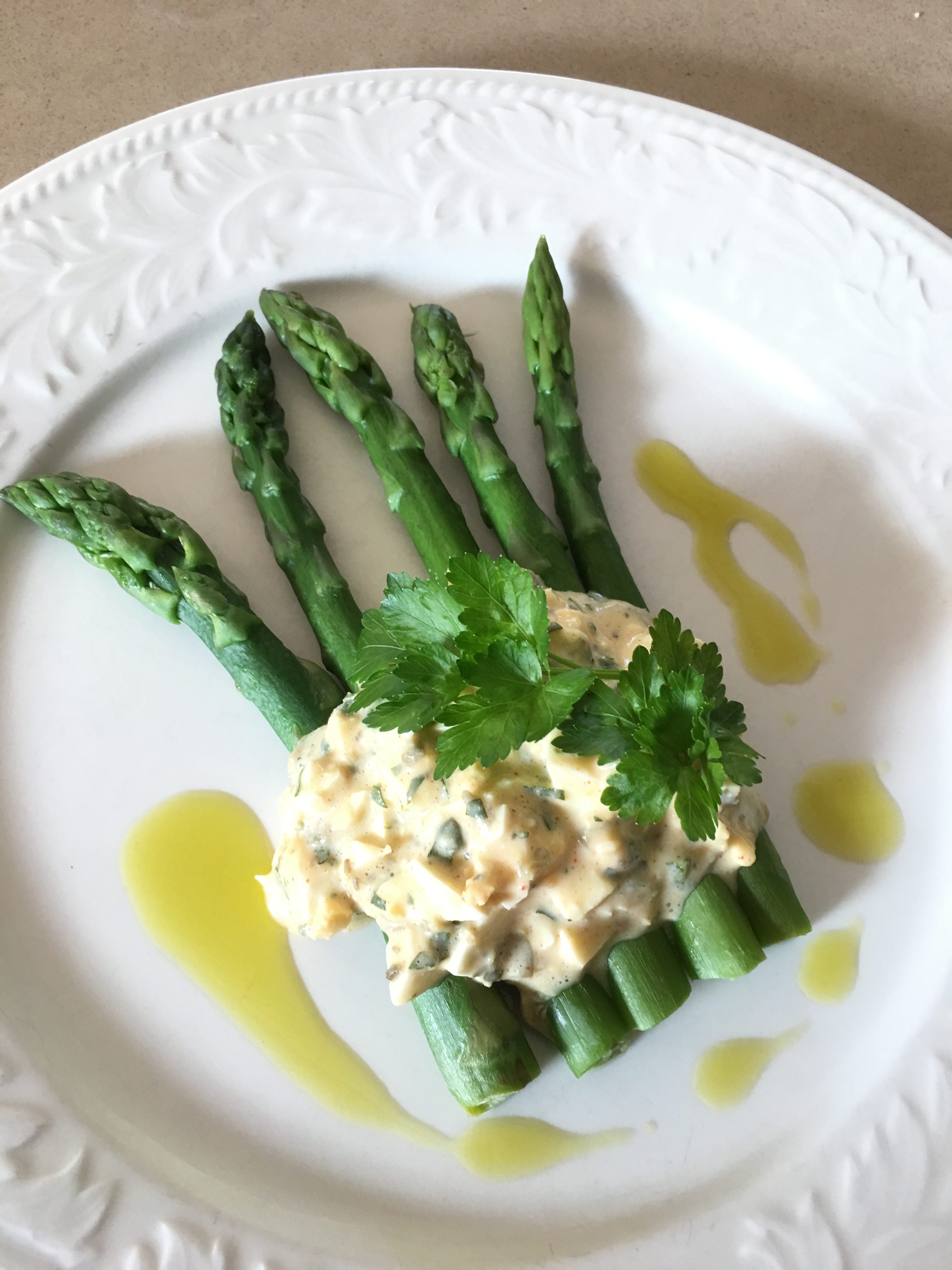 4 egg yolks
4 Tbs white wine vinegar
2 Tbs water
1 tsp hot English mustard
1 tsp sugar
½ tsp salt
¼ tsp smoked paprika
2 hard boiled eggs, finely chopped
100ml cream
2 Tbs capers, drained and chopped
2 Tbs finely chopped parsley
5 or 6 asparagus spears per person
Extra parsley leaves and Extra Virgin Olive oil to garnish
Place egg yolks, vinegar, water, mustard, salt and paprika in the top of a double boiler, or in a bowl over a pan of simmering water. Using electric beaters, whisk the sauce until it doubles in volume. Remove from the heat and fold in the hard boiled eggs, cream, capers and parsley.
Meanwhile, cook the asparagus in shallow boiling water in a frying pan, for 4-5 mins or until al dente. Drain on paper towels.
Serve the sauce warm over the asparagus. Any leftover sauce goes well cold with ham or cold asparagus.
Serves 4-6