Growing up in the UK, the only foreign food we were exposed to was Chinese, bought as a takeaway for special occasions, or when my mother was too busy to cook. Occasionally we went to a Chinese restaurant to celebrate one of my parents' birthdays. Sweet and Sour Pork was always one of the dishes we chose.
This Chinese food was not very authentic, but at the time we loved it. In some parts of Britain Chinese restaurants served chips with everything, in order to keep the locals happy. Maybe they still do.
When our kids were growing up they loved the Sweet and Sour Pork I made at home, although they preferred it made with chicken. The recipe works well with either and I make it when I feel like a bit of nostalgic comfort food. The original recipe came from the Australian Women's Weekly Chinese Cookbook.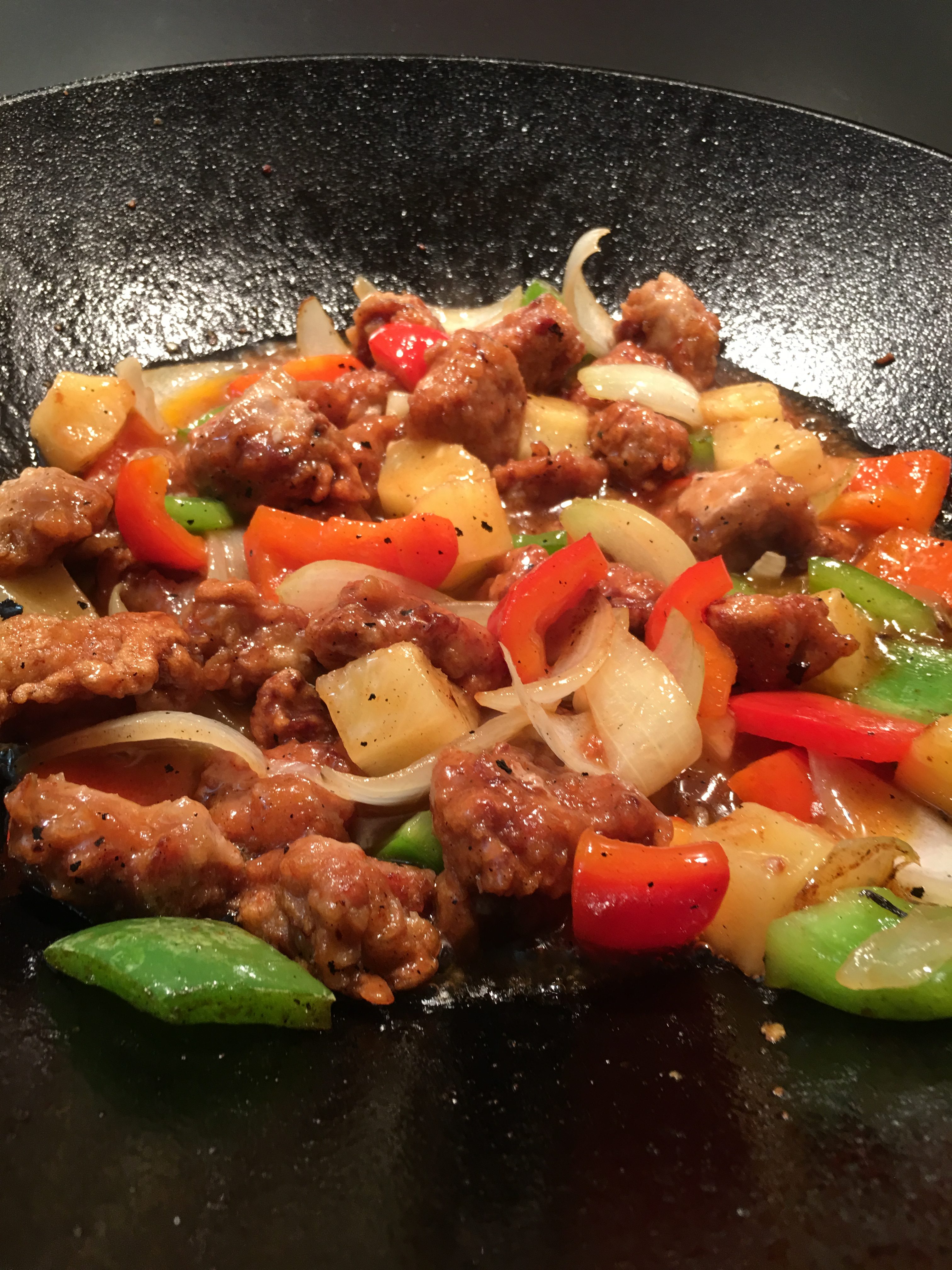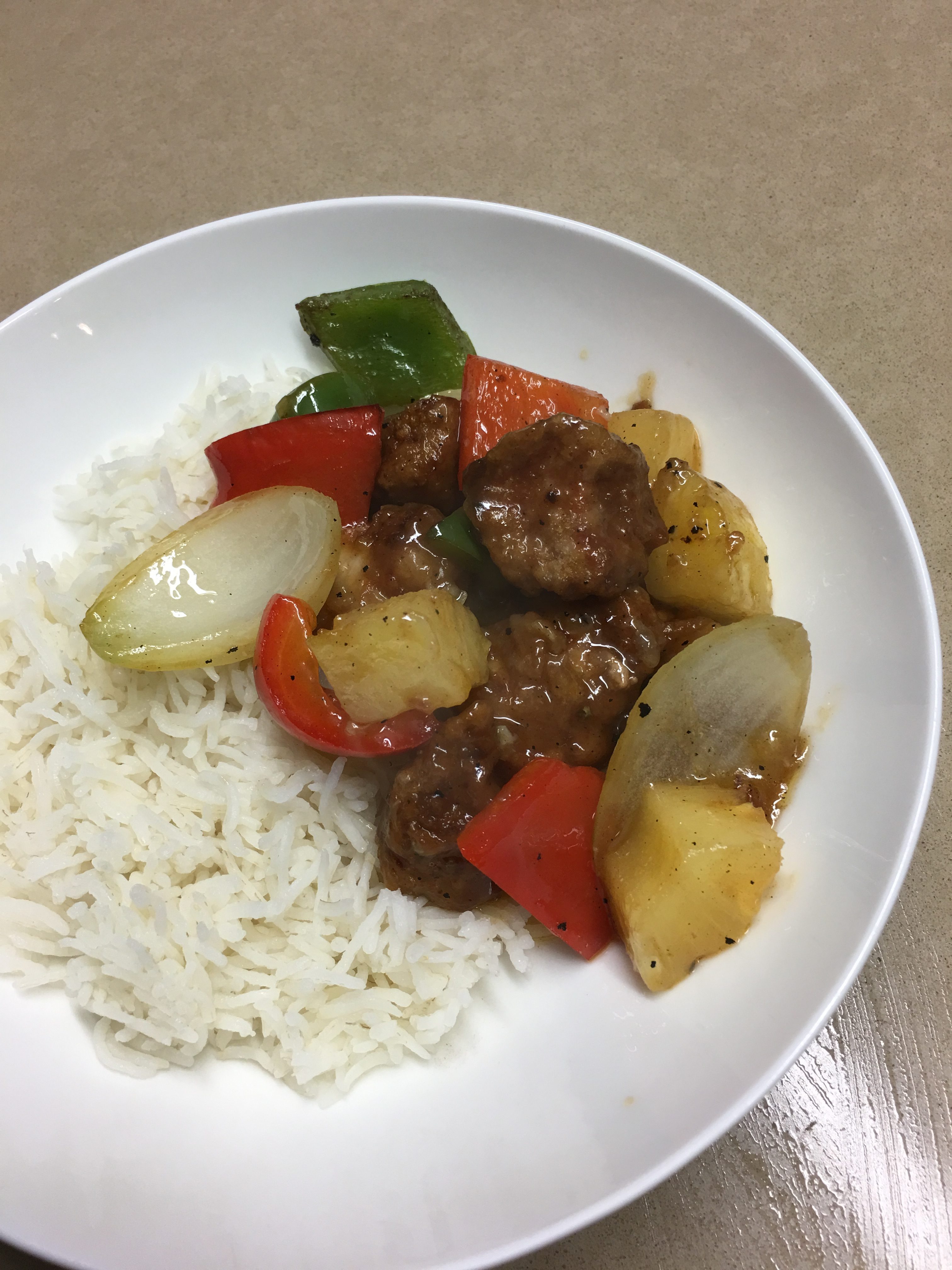 500g lean pork or boneless chicken thighs
1 Tbs soy sauce
1 egg yolk
1 Tbs cornflour
1 red capsicum
1 green capsicum
1 medium onion
3 canned pineapple rings
½ cup cornflour, extra
Vegetable oil for frying
2 cloves garlic
Sauce:
3 Tbs vinegar
3 Tbs sugar
2 Tbs tomato ketchup
4 Tbs water
½ tsp salt
2 tsp cornflour
Mix soy sauce, egg yolk and cornflour. Add chicken or pork cut into 2.5cm cubes, cover and leave aside while you prepare the other ingredients. Seed peppers and cut into 2.5cm squares. Peel onion and cut into eighths, then separate into slices, cut pineapple into cubes.
Add extra cornflour to chicken or pork and mix well. Heat about 2.5cm oil in a wok or large frying pan and fry chicken or pork pieces for 4-5 minutes or until golden and cooked through. Drop them into the hot oil one at a time. Remove and drain on paper towels. Pour off oil, leaving about 1 Tbs. Add crushed garlic, peppers and onion and cook over high heat, stirring, for 3 mins. Add chicken or pork, pineapple and the sauce and stir until it thickens and boils. Serve with plain boiled rice.
Serves 4-6