Delicious as a snack with a cup of tea or coffee, or as a dessert with cream and berries, everyone needs a good chocolate brownie recipe. The last time I made this with my granddaughter Natalia, we swapped the chocolate chips for M and Ms, at her suggestion. She rushed off on her bike to buy a packet.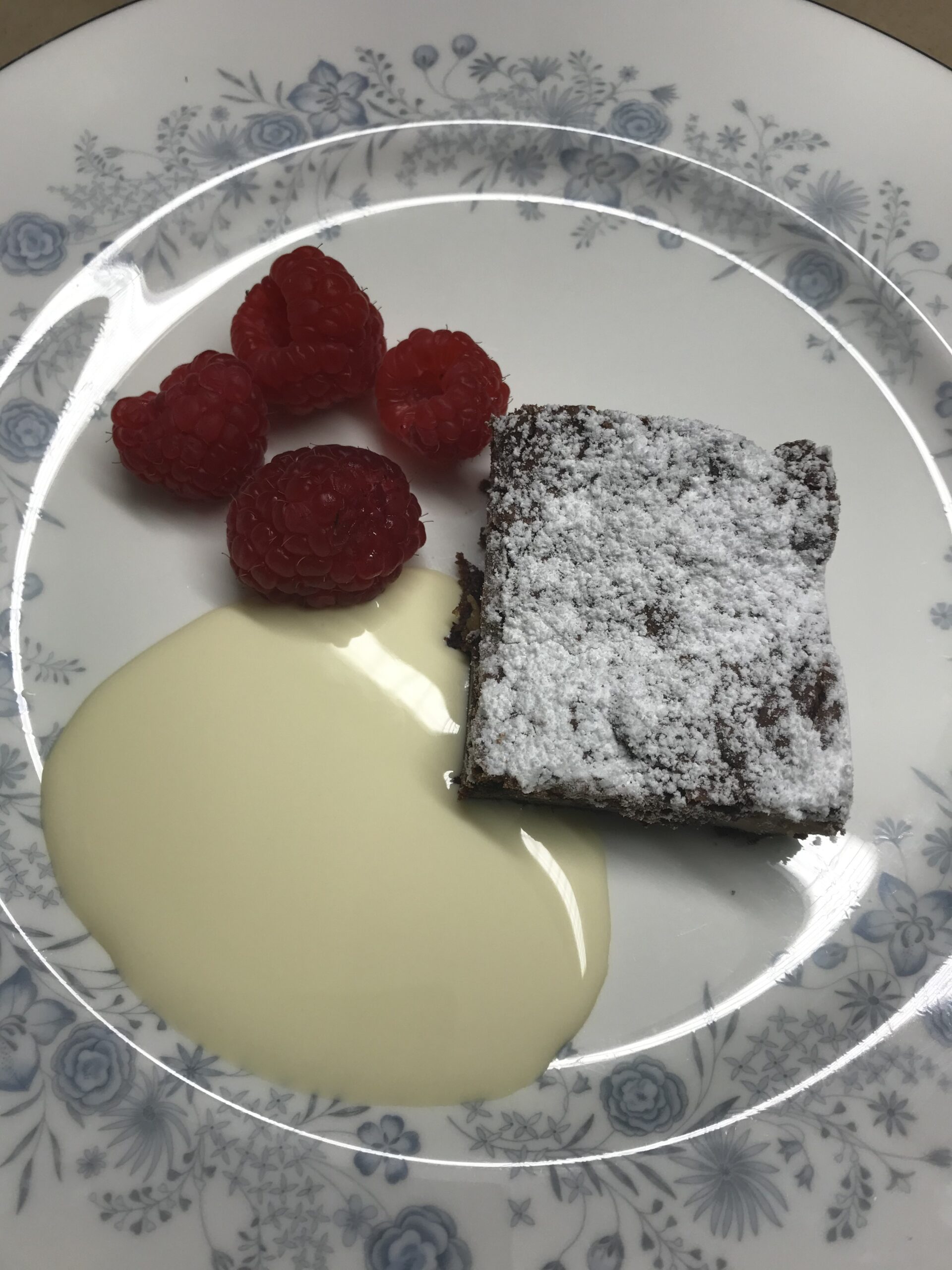 ½ cup butter (125g)
2 cups brown sugar
2 eggs
1¾ cups self raising flour (or plain flour and 2 tsp BP)
Pinch salt
1 tsp vanilla
½ cup cocoa
1 cup chocolate chips or chopped nuts (e.g. walnuts, macadamias, pecans) or a mixture
Preheat oven to 180°C. Butter a 9 inch or 22cm square tin and line with baking paper. Or use a silicone pan which doesn't need greasing.
Place butter and sugar in food processor and mix well, scraping down the sides halfway through. Or use electric beaters in a bowl. Add eggs, mix, then gradually add the sifted flour, salt, vanilla and cocoa, scraping down the sides again halfway through.  Add chocolate chips or nuts and process very briefly, just enough to mix them in.
Scrape into tin and smooth the top. Bake for 15-20 minutes. Don't overcook as it's better undercooked than overcooked.
Cut into 16 squares