We bought this antique copper dish in a market in Damascus in the late 1970s.
The photo shows the back of it. I've always used it as an ornament and it never occurred to me to use it for cooking.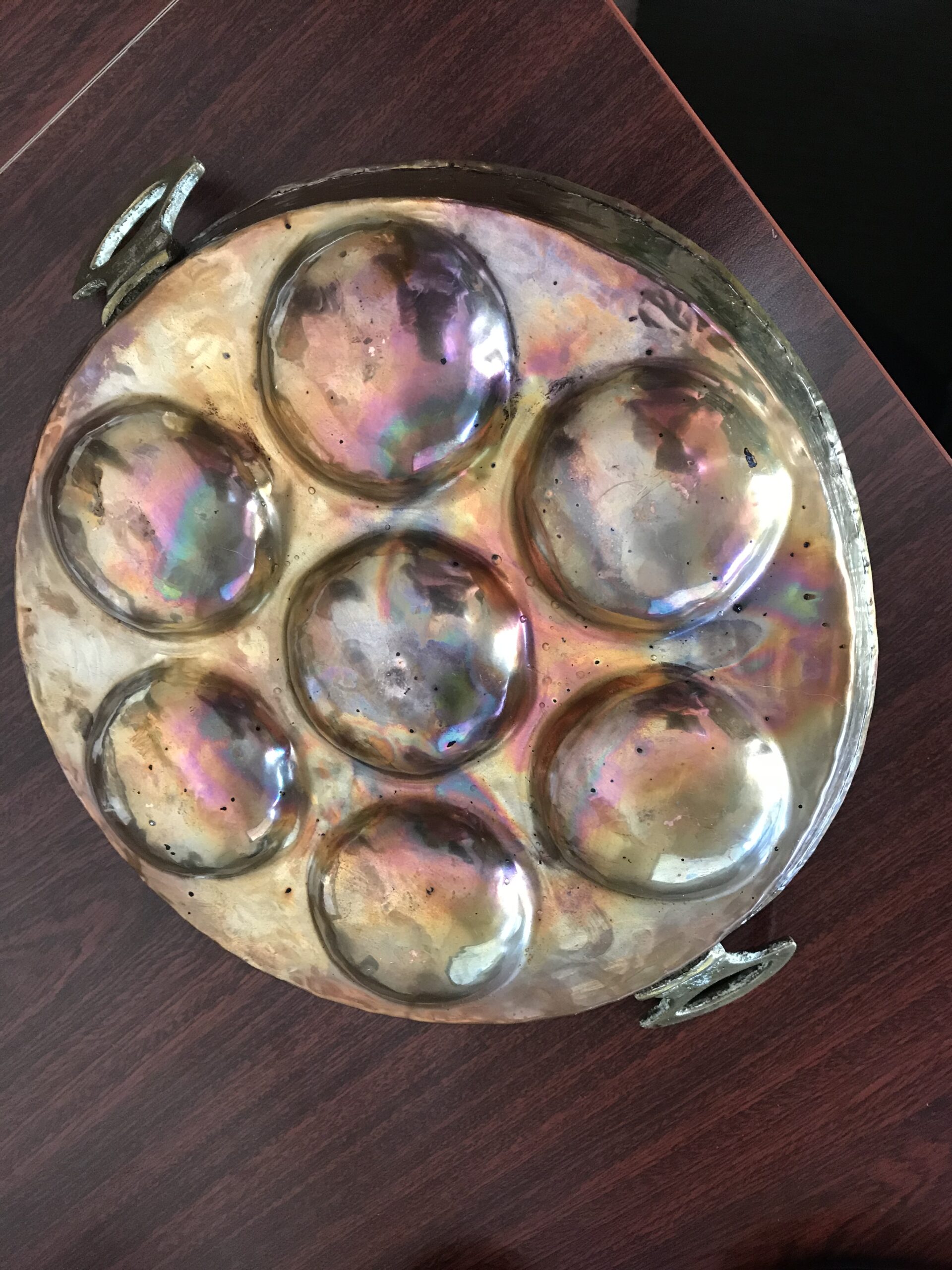 In Syria it was probably used for cooking eggs. It certainly wasn't for making Danish apple pancakes, but I decided to give it a try.
Ebelskivers are traditional Danish pancakes with applesauce in the middle. Danes eat them with red jam and cream, but we ate them as they are, coated in cinnamon sugar.
I halved the recipe I was given by a Danish friend while we were living in Copenhagen and made 21 little pancakes in my Syrian baking dish. I cooked the first seven on the stove top, but it was difficult to control the heat and they got a bit overcooked. The next two lots of 7 were baked in the oven and came out perfectly.
The good news is that having brushed each hole with melted butter the pancakes didn't stick, which was my biggest worry. My Syrian copper dish has been moved into the cupboard with the other baking dishes. If you don't have a special tin for making ebelskivers use a muffin pan.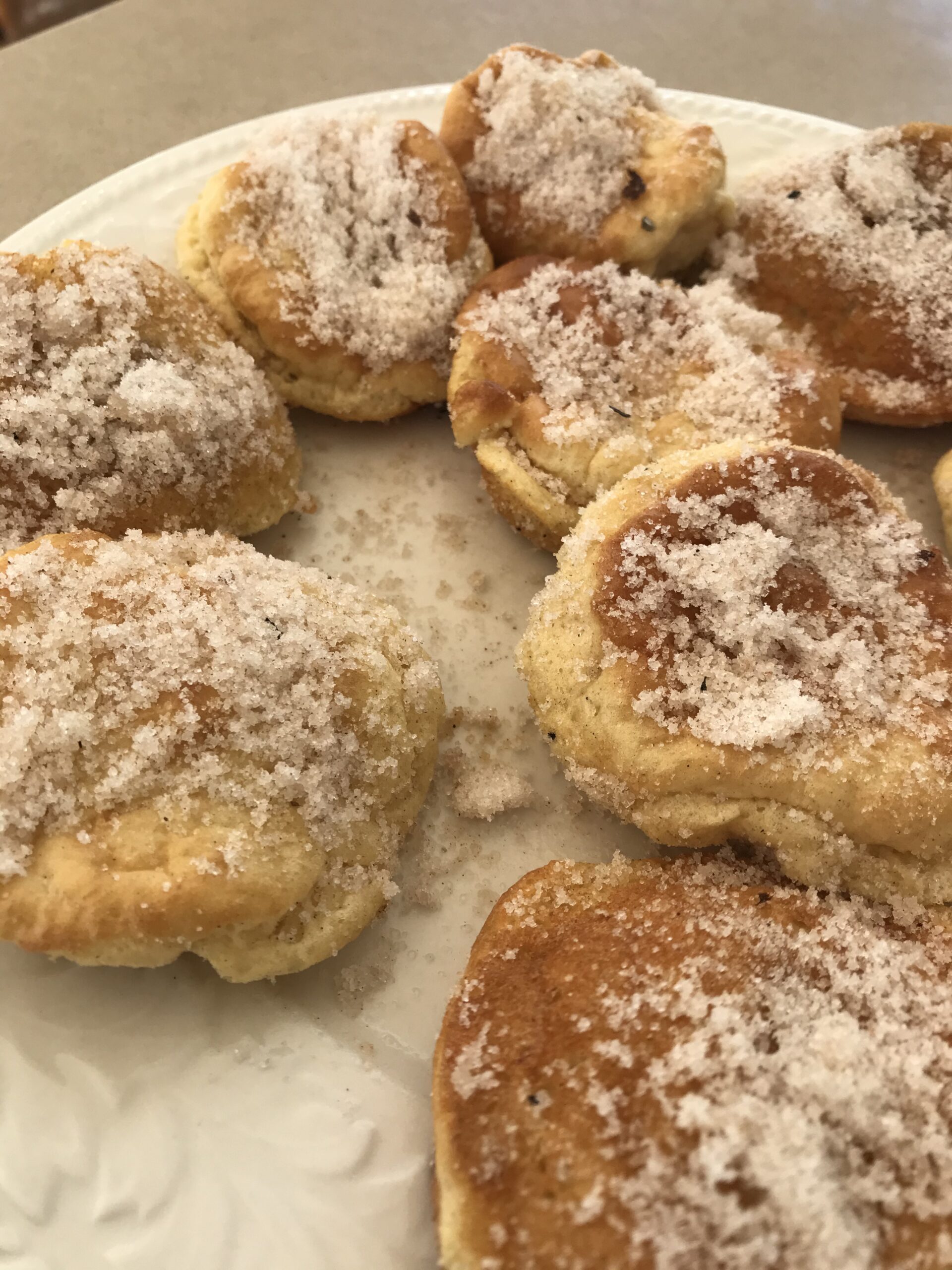 1 cup SR flour (or 1 cup plain flour and ½ tsp baking powder)
½ tsp bicarbonate of soda
½ tsp ground cardamom (optional)
1 Tbs sugar
Pinch of salt
2 egg yolks
1 cup buttermilk
2 egg whites
50g butter, melted
Apple sauce (apples cooked with sugar and some spices and pureed)
1 cup sugar
1 tsp cinnamon
To serve:
Red jam
Whipped cream
Preheat oven to 180°C. Place flour, bicarbonate of soda, cardamom, sugar, salt, egg  yolks and buttermilk in one bowl and the egg whites in another. Using electric beaters whip the egg whites until they hold soft peaks. Then mix the ingredients in the other bowl using the same beaters.There's no need to wash them, but it's important to do the whites first, while they are clean. Fold whites into batter.
Brush each hole in the baking tin with melted butter. Spoon a tablespoonful of pancake mixture into each, then about half a teaspoon or so of apple sauce, then another tablespoon of pancake mix. Bake for 10 minutes or until puffed and golden.
Coat each pancake with a mixture of sugar and cinnamon.
Serve warm as they are or with jam and cream.
Makes about 20