A wet Saturday in early autumn seemed like a good time to make some cupcakes for afternoon tea. These decadent little chocolate brownie cupcakes hit the spot.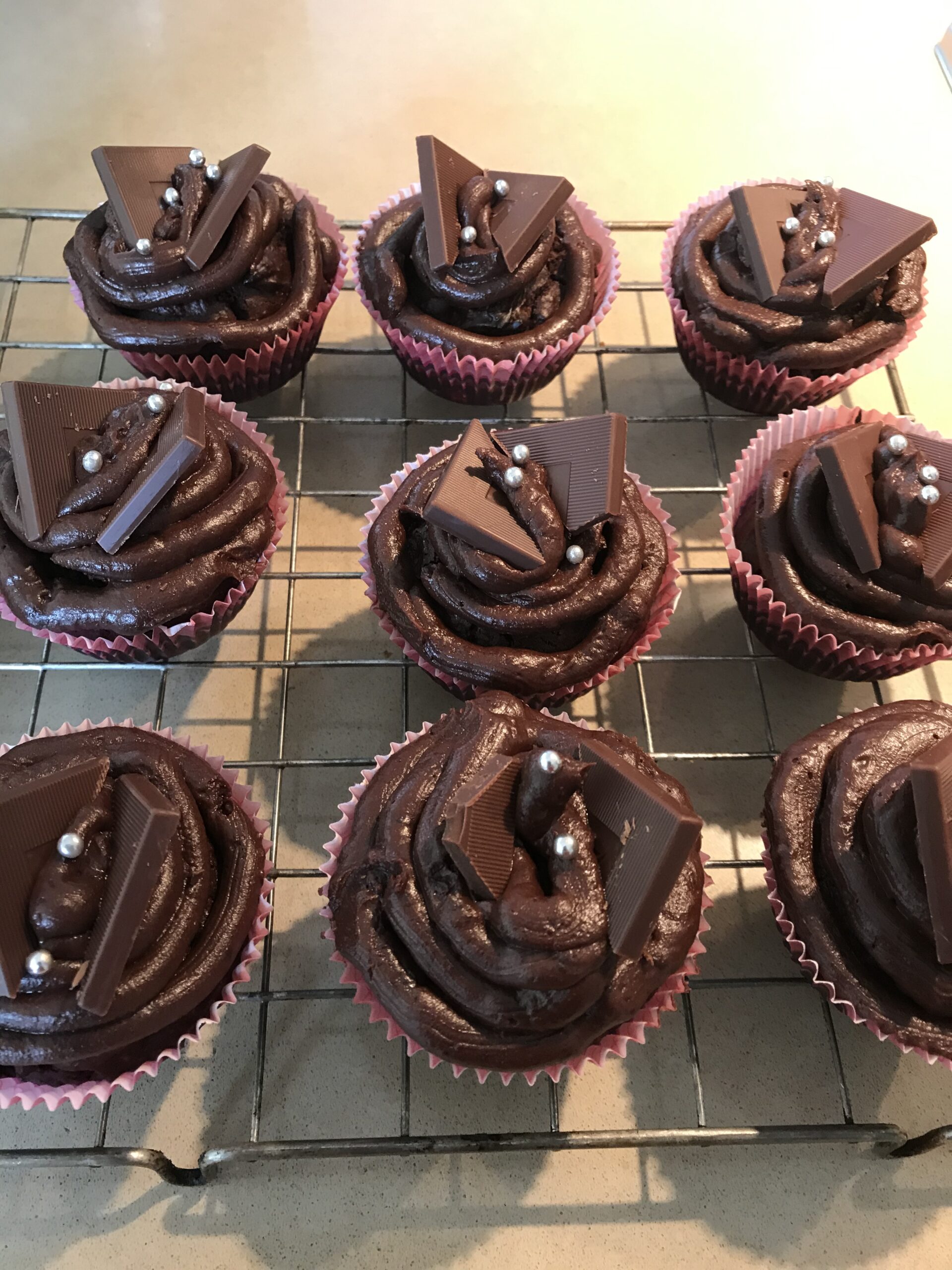 Cakes:
80g butter
180g dark chocolate, broken into squares
¾ cup sugar
3 large eggs
1 tsp vanilla essence
1 cup plain flour
2 Tbs cocoa
1 tsp baking powder
Good pinch of salt
100g ground almonds (see note below)
Icing:
200g cream cheese, at room temperature
1 cup icing sugar
2 Tbs cocoa
100g dark chocolate, melted
To decorate (optional):
Chocolates or chocolate almonds
Preheat oven to 180°C. Place cupcake liners in a 12 hole muffin tray.
Cakes: place chocolate, butter and sugar in a bowl over simmering water and heat until just melted, stirring from time to time. Beat in the eggs, one at a time, the vanilla, the ground almonds and finally add the dry ingredients through a sieve and fold in thoroughly. Divide mixture between the cupcake liners and smooth the tops. Bake for 12-20 minutes or until risen and firm on top, but still a bit moist inside. Ovens vary and it's best to err on the side of undercooking. Cool.
Icing: mix cream cheese with sifted icing sugar and cocoa, then lastly mix in the cooled, melted chocolate. Once they are cold, pipe or spread icing onto cakes and decorate as desired.
Makes 12 cupcakes
Substitutions: use butter or mascarpone instead of cream cheese in the icing.
Note: you can either buy the almond meal or make your own, which allows you to make it coarser than what you buy. Just blitz almonds, with or without skin (I used with) until fairly fine.