Ceviche originated in Peru, as a means of keeping fish before refrigeration was available. Some people don't like the idea of eating ceviche, because the fish is not cooked. In fact the lemon or lime juice "cooks" the fish without heat and softens the texture, so it doesn't taste raw.
This delicious recipe from my dear friend Mazza has been known to convert quite a few people who didn't think they liked ceviche or have never tried it. Served with corn chips, it's great to pass round with pre-dinner drinks. If preferred, skip the corn chips and serve it on Chinese spoons. With the addition of tomato ketchup it's not a traditional ceviche recipe, but a good crowd pleaser.
Choose best quality white fish and give it a few hours in the fridge before serving.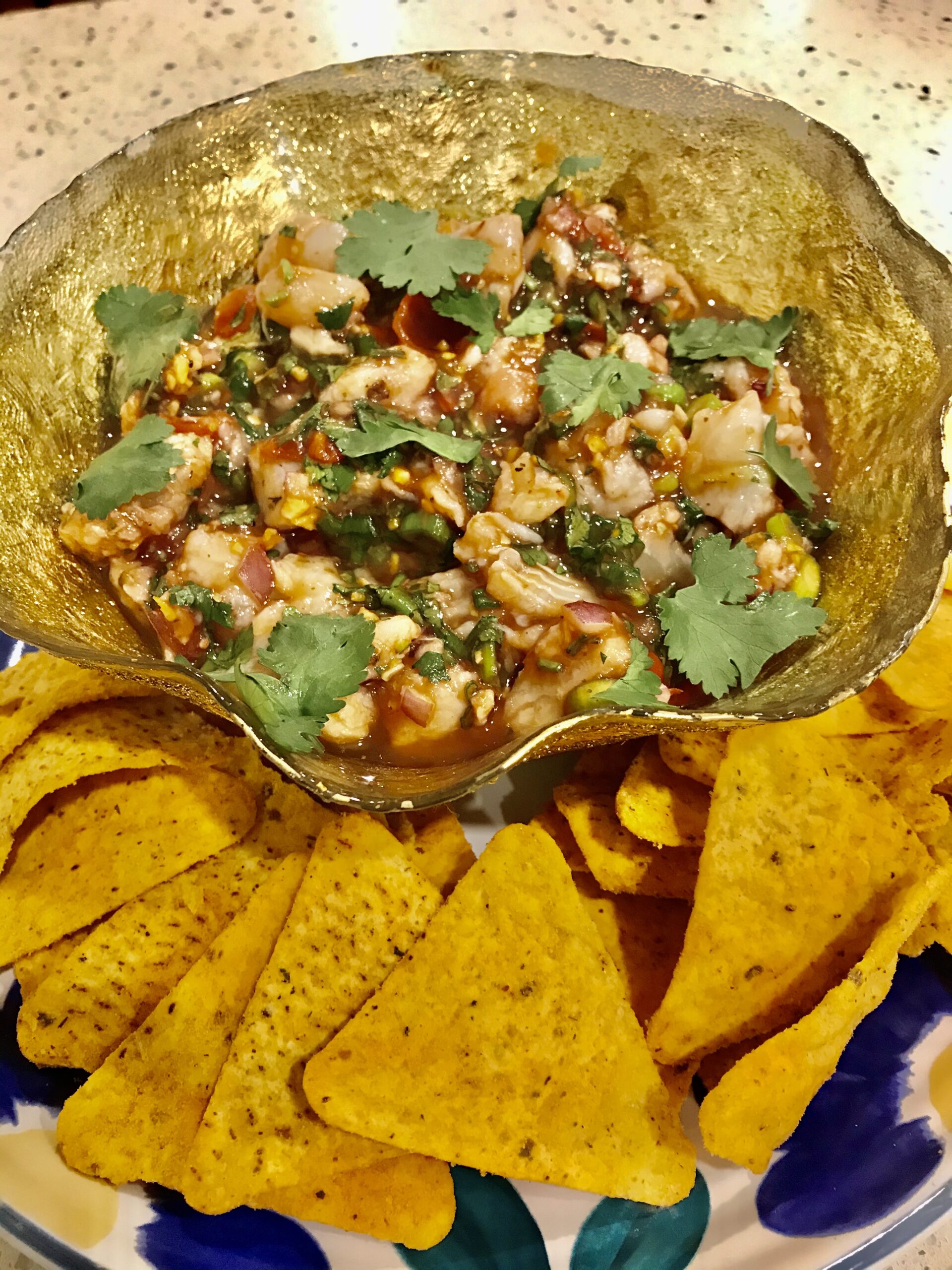 500g firm white fish fillets, cut into 1-2cm cubes
2 Tbs chopped spring onions
½ red onion, finely chopped
Juice of 1lime
1 large tomato, skinned, seeded and chopped
¾ cup tomato sauce (ketchup)
2 tsp oregano
1 small red chilli, including seeds, finely chopped (leave out the seeds if preferred)
1 clove garlic, crushed
1 Tbs chopped lemon grass
Lots of chopped fresh coriander
Freshly ground black pepper to taste
To serve:
Corn chips
When you cut up the fish discard any stringy bits. Mix all ingredients together and refrigerate for a few hours.
Serve with corn chips.
Note: if you don't have any lemon grass, remove the peel from half to one lemon with a potato peeler and chop it very finely. Other possible substitutions: lemon instead of lime juice, white instead of red onion and parsley instead of coriander.