The Middle Eastern paste known as tahini can be used in both savoury and sweet dishes. Made by pulverising sesame seeds, it's an integral ingredient in hummus, a dip we've all grown to love since it has become widely available in supermarkets and delis.
These very quick and easy cookies use tahini, combined with ground nuts and honey or maple syrup, and don't contain any butter or oil.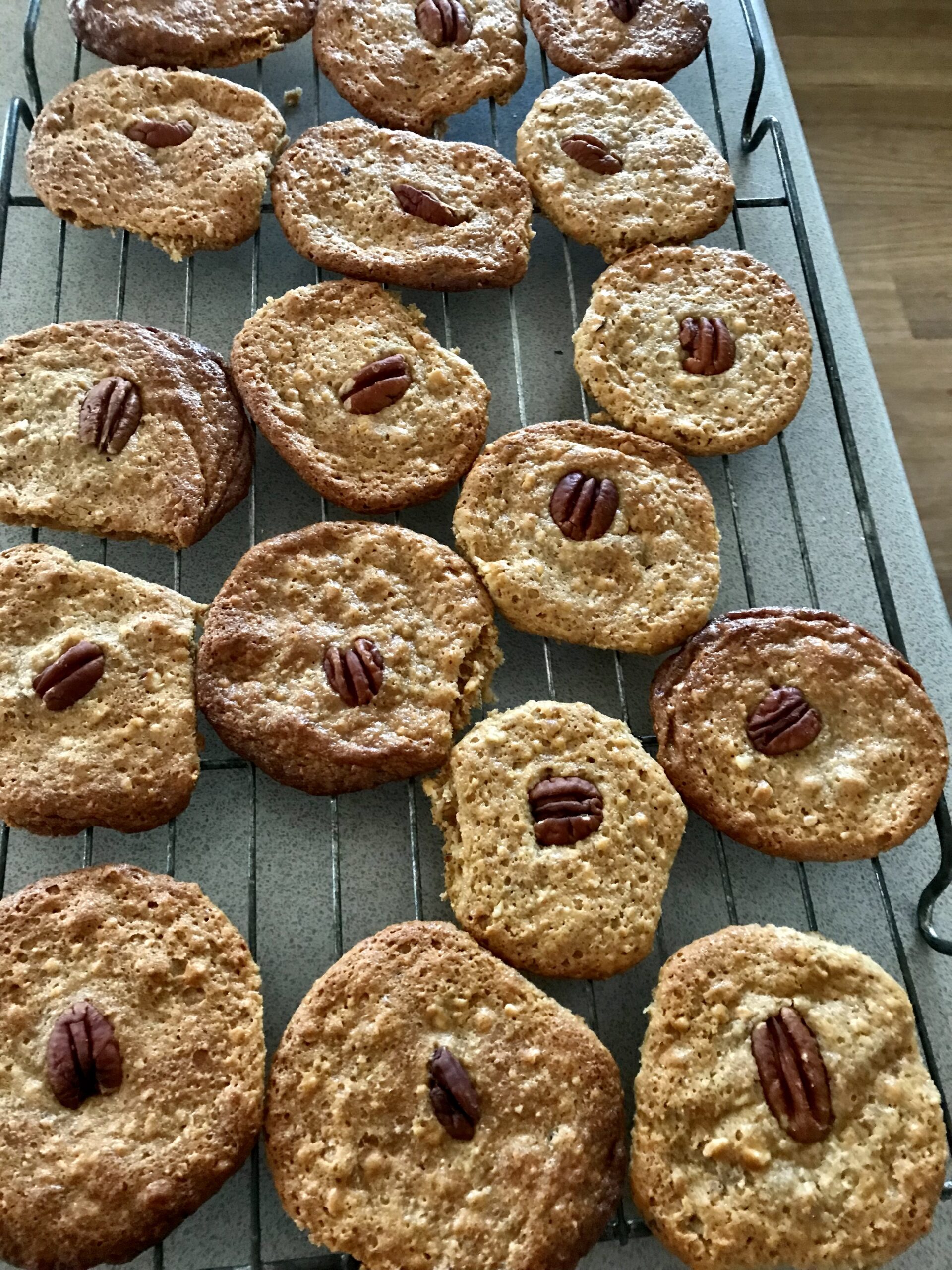 2 cups ground almonds or walnuts (make in the food processor then measure)
½ tsp salt
¾ cup tahini
½ cup maple syrup or honey or half and half
2 tsp vanilla essence
To decorate:
Pecan or Walnut halves
Preheat oven to 150°C. Place ground nuts and salt in a bowl. Place tahini, maple syrup or honey and vanilla essence in a small saucepan and heat, mixing, just enough to make it smooth. Mix into the dry ingredients.
Pinch off pieces the size of a large walnut and roll into balls. Arrange on a biscuit tray lined with baking paper, leaving enough room for them to spread. Press each ball with your finger to flatten slightly, then decorate with a pecan or walnut half and press them in.
Bake for 10-12 minutes or until golden brown. Cool then store in a sealed container.
Makes 16-20
Note: I didn't have quite enough ground nuts so I used 1½ cups of ground nuts and ½ cup plain flour. If you want to make them gluten-free, just use ground nuts.