This Filipino eggplant omelette is delicious. In the Philippines they use long thin Asian-style eggplants which are not easy to find here. I used one medium to large globe eggplant to replace two long Asian ones and served one each.
With steamed rice and a salsa this makes a satisfying vegetarian main meal.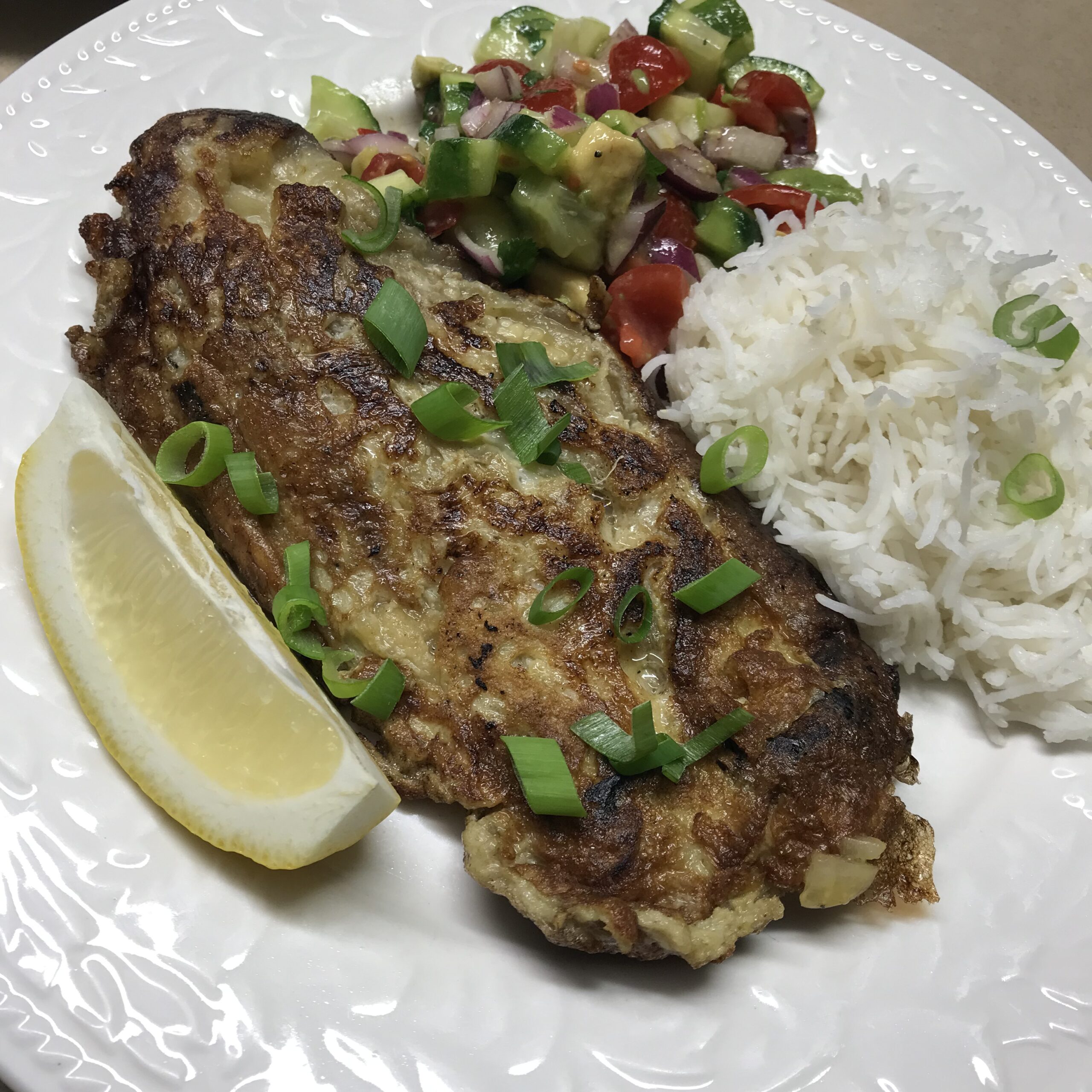 4 medium to large globe eggplants
olive oil
5 eggs
Salt and freshly ground black pepper, to taste
1 small onion, very finely chopped
2 cloves garlic, crushed
Vegetable oil to fry the omelettes
Salsa:
1 avocado, diced
1 small cucumber, diced
1 small red onion, diced
1 cup diced tomatoes (quartered if small, diced if large)
Small handful fresh coriander, chopped (optional)
1 small red chilli, deseeded and very finely chopped (optional)
1 Tbs olive oil
1 Tbs white balsamic or white wine vinegar
Salt and pepper to taste
To serve:
Steamed rice
Sweet soy sauce (kecap manis), ordinary soy sauce or fish sauce
Fresh coriander and thinly sliced green part of a spring onion
Brush or spray eggplants with a tiny bit of oil, then grill or barbecue until blackened and collapsed. Place in a dish and cover with a plastic bag. Leave until cool, then carefully peel off the skins and discard. Leave the stalks on as they are useful for picking up the eggplants to dip them into the egg mix. If necessary flatten the eggplants a bit with a fork – mine were already fairly flattened and I didn't want to risk them falling apart.
Make salsa by mixing all ingredients together.
Beat eggs with a fork and add onion, garlic and season to taste. Using two non-stick frying pans, heat a little vegetable oil in each and cook two omelettes in each pan. Dip each eggplant in the egg mix, then place in the pan and cook over moderate heat. When all four are in the pans, spoon remaining egg and onion mix on top of each omelette. When crispy on one side, turn over and cook the other side.
Serve the omelettes with the salsa, steamed rice and kecap manis, soy sauce or fish sauce.
Serves 4