There's a recipe on Cafe Cat called Valli's Amazing Lemon Tart which uses a whole lemon – peel, pith and all.
This is a recipe for a very lemony slice which does the same. I used a standard Australian 250ml cup for this recipe.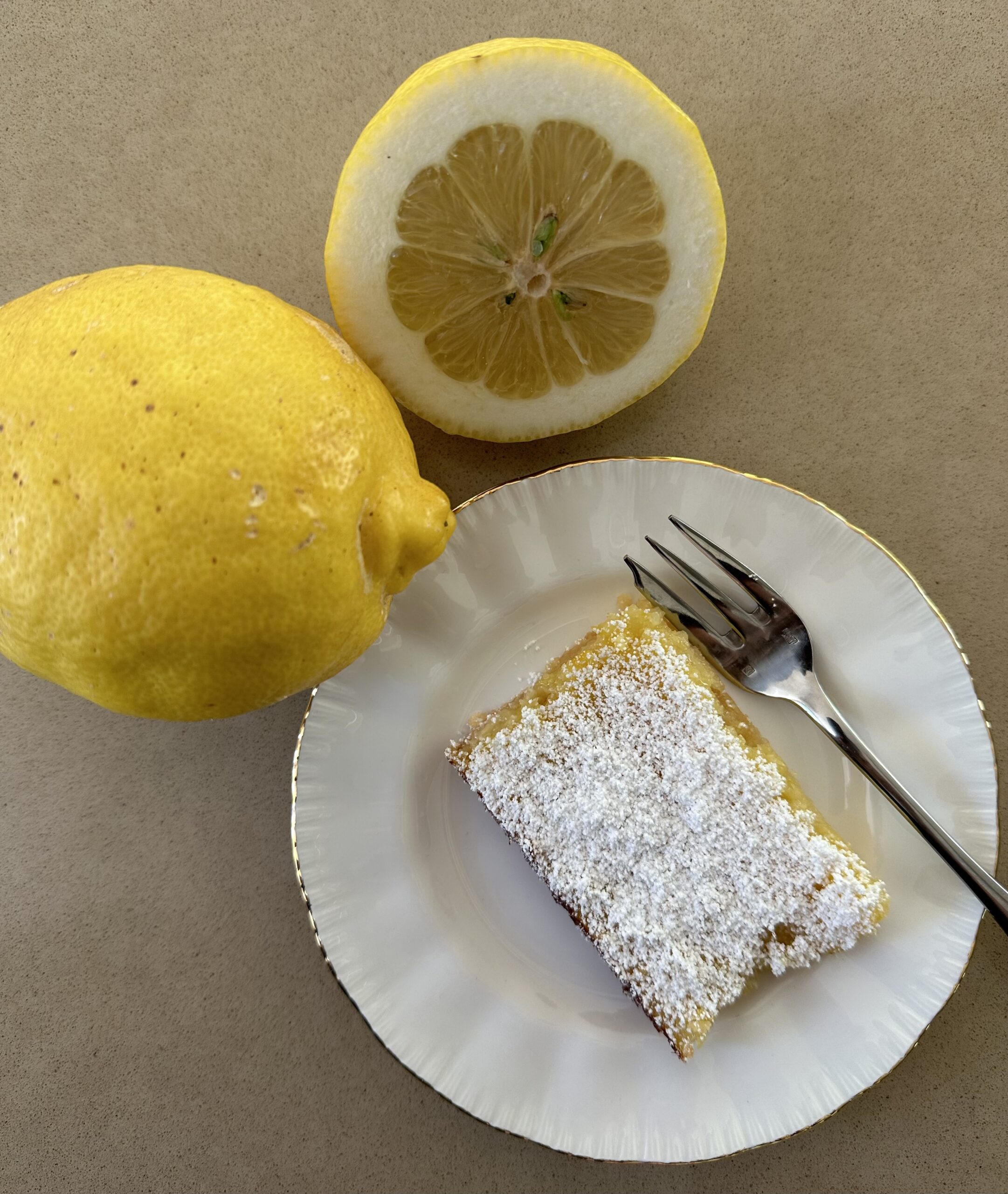 Base:
1 cup plain flour
¼ cup suar
¼ tsp salt
125g butter, melted
Lemon Topping:
1 lemon washed, dried, cut up, seeds removed
2/3 cup sugar
1 rounded Tbs cornflour
3 Tbs lemon juice
50g butter
3 eggs
To serve:
Icing sugar
Preheat oven to 180°C. Line a 20cm square cake pan with baking paper. Place ingredients for crust in a food processor. Process until you have a smooth paste, then scrape it into the cake pan and  press it all over to an even thickness. Bake for 20-25 mins or until golden brown.
Place all the ingredients for the lemon topping in food processor – there's no need to wash it after mixing the base. Process until fairly smooth then tip onto the base and spread out. Bake for 20-25 minute or until set – it should feel firm to the touch in the middle. Cut into squares or rectangles when cool.
Keeps several days in the fridge and can be frozen.
Dust with icing sugar to serve.
Cuts into 12-16 squares or rectangles.