Stuffed peppers or capsicums are delicious served hot or at room temperature.
The filling is flexible. This version has a vegetarian filling, but if preferred you can add some browned minced beef, chicken or pork, or some chopped ham.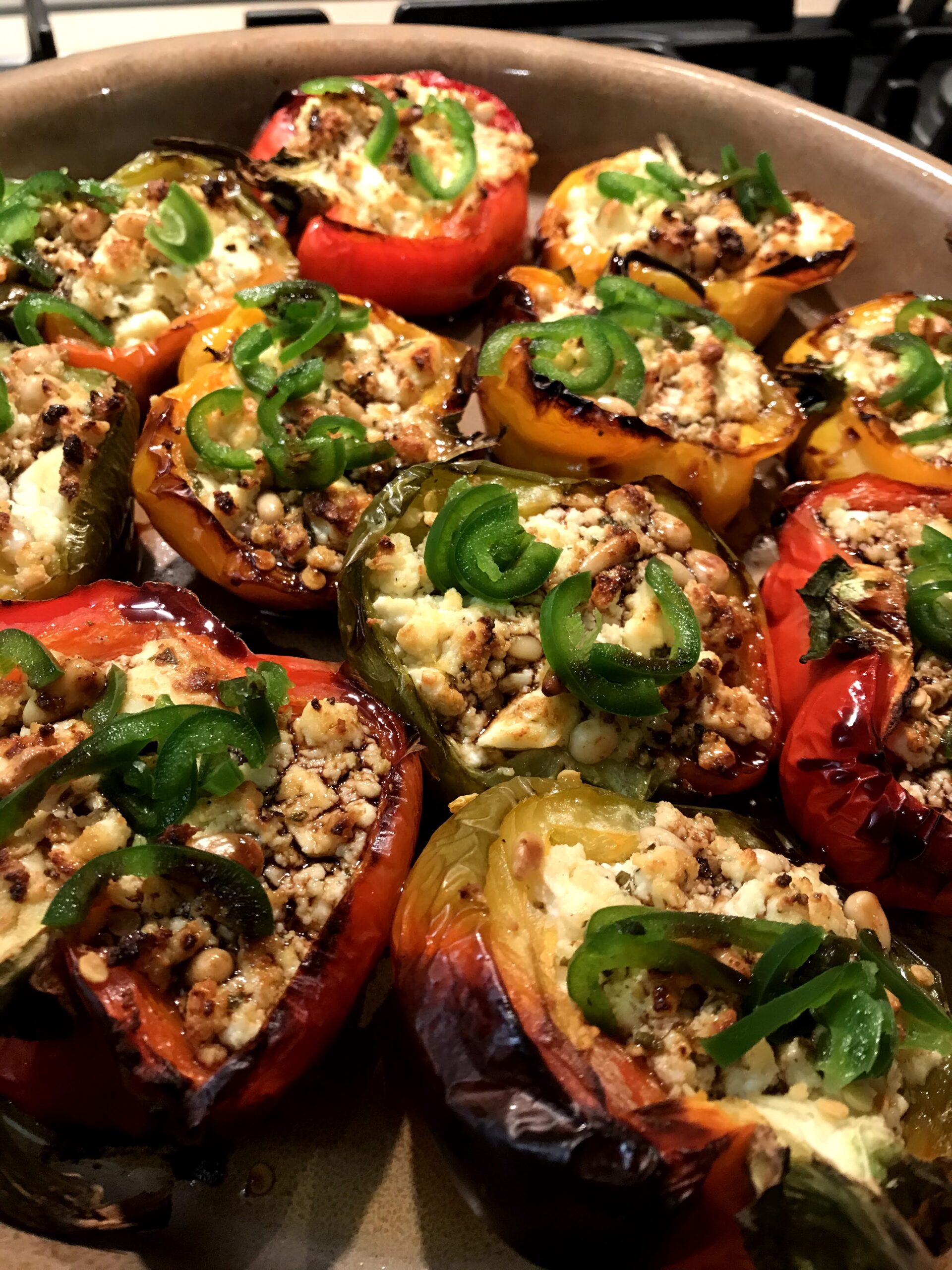 4-6 small to medium capsicums (peppers), red or yellow
Filling:
1 cup rice, quinoa or pearl (Israeli) couscous
Salt and freshly ground black pepper, to taste
2 Tbs chopped fresh parsley
1 clove garlic, crushed
Finely grated rind and juice of 1 lemon
1 cup crumbled feta cheese
½ cup pine nuts
Olive oil
½ cup home made breadcrumbs
To garnish:
1 long green chilli, thinly sliced (optional)
Or fresh parsley leaves
Preheat oven to 200°C.
Cook the rice, quinoa or pearl couscous in boiling salted water until al dente, drain well.
Cut capsicums in half lengthwise and remove seeds. Place cut side up in a large oiled baking dish in one layer. Mix ingredients for filling, except for the olive oil and saving a bit of the feta and pine nuts for the topping. Fill the capsicum halves.
Mix the saved feta cheese and pine nuts with the breadcrumbs and sprinkle on top. Drizzle generously with olive oil. Bake for 30-40 minutes, or until the capsicums are starting to char a bit – see photo.
Garnish with the green chilli – or some fresh parsley leaves – and serve hot or at room temperature.
Serves 6-8