This fresh corn salad is a nice accompaniment to chicken, fish or beef or use it to fill some wraps, with a few slices of barbecued chicken.
Using mayonnaise in the dressing makes it creamier but leave it out if you prefer. Optional garnish is some sliced avocado.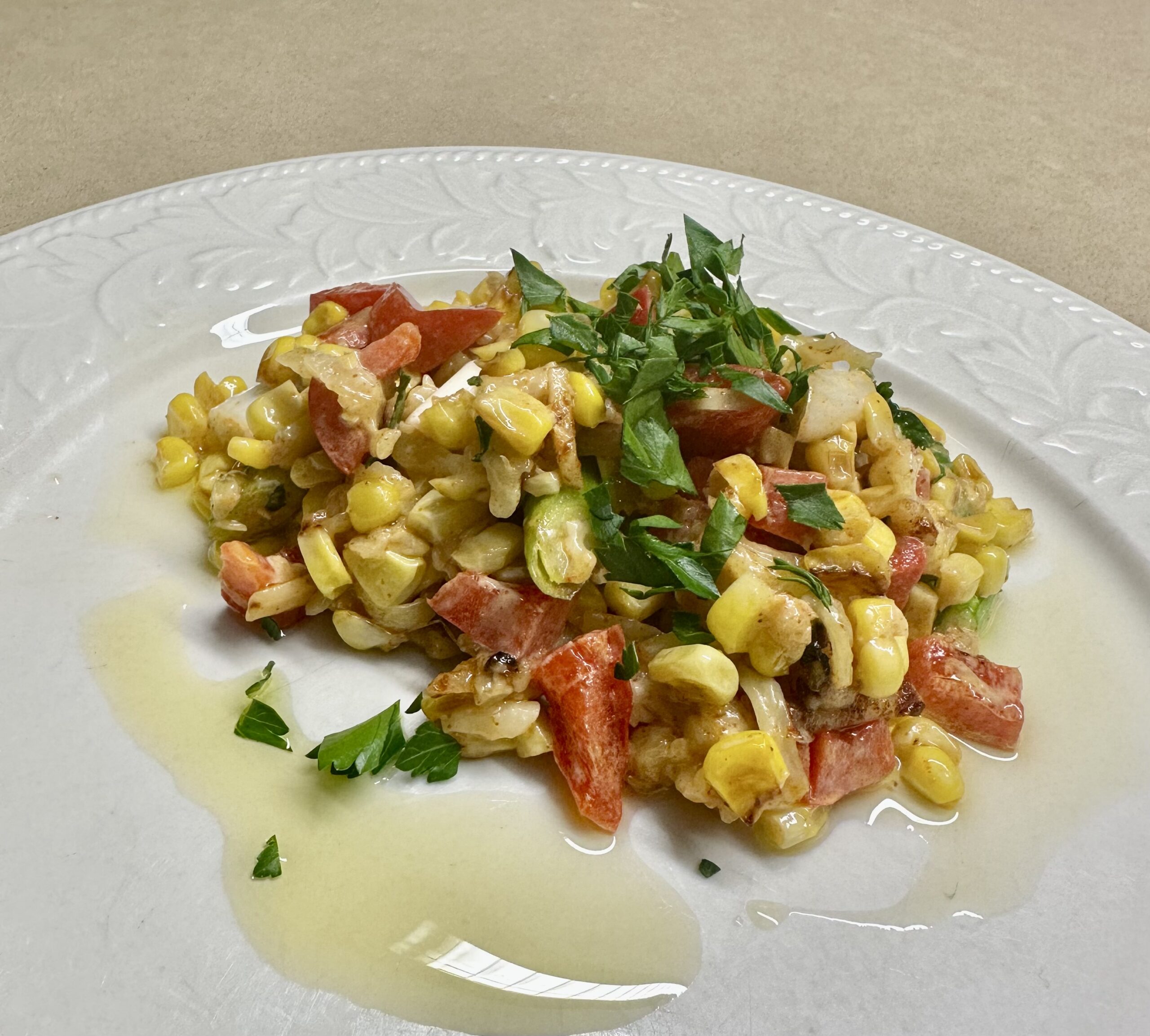 3-4 cobs of fresh corn (or 3 cups frozen corn, thawed)
2 Tbs olive oil
2-3 spring onions, thinly sliced or diced red onion
3 Tbs mayonnaise, preferably home made (optional)
1 or 2 cloves garlic, crushed
3 Tbs chopped fresh coriander or parsley
1 small red chilli, finely chopped (optional)
1 tsp smoked paprika
1 small red capsicum (or ½ a larger one), diced
Salt and freshly ground black pepper, to taste
1 cup grated cheddar cheese (or substitute crumbled feta)
2 Tbs lemon or lime juice
Garnish:
Sliced avocado (optional)
Remove kernels from cobs using a sharp knife. Heat oil in a large frying pan and cook the corn for 10 minutes, stirring often, over medium to high heat, until it's starting to brown a bit.
Mix all ingredients together.
Serves 4