Not everyone likes Christmas pudding, so I like to serve two desserts on Christmas day, so people can choose. This Bill Granger recipe for an easy ice cream slice full of berries and chunks of meringue appeared in the December issue of Delicious. We have raspberries in the garden at the moment, so it was perfect.
Some people, who shall remain nameless, had both the Christmas pudding and the ice cream slice. They blamed this indulgence on me saying it was too hard to choose.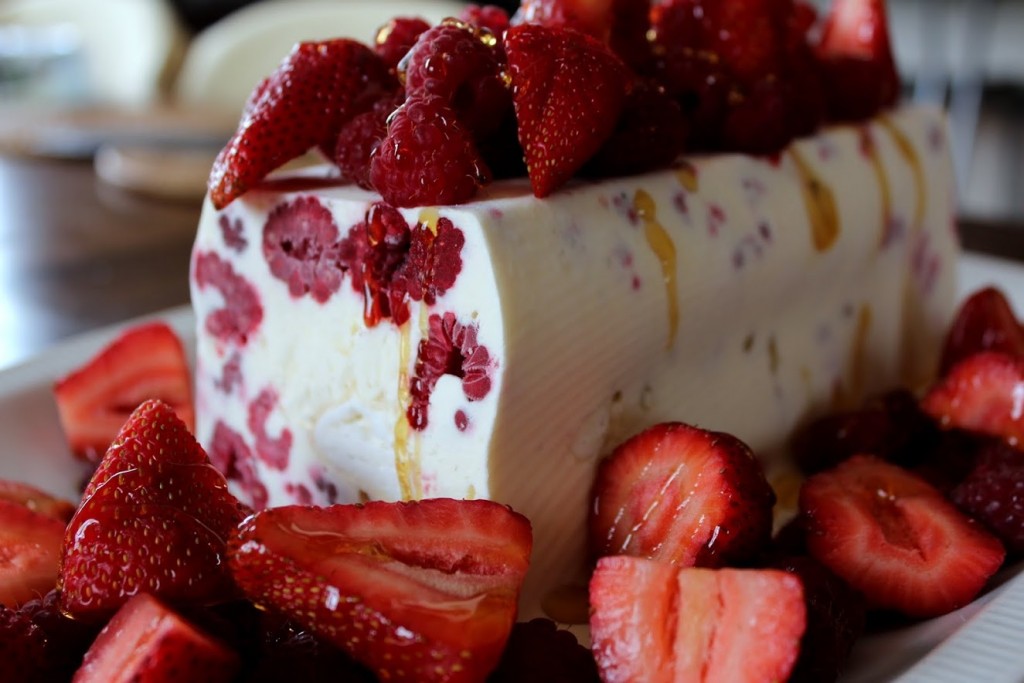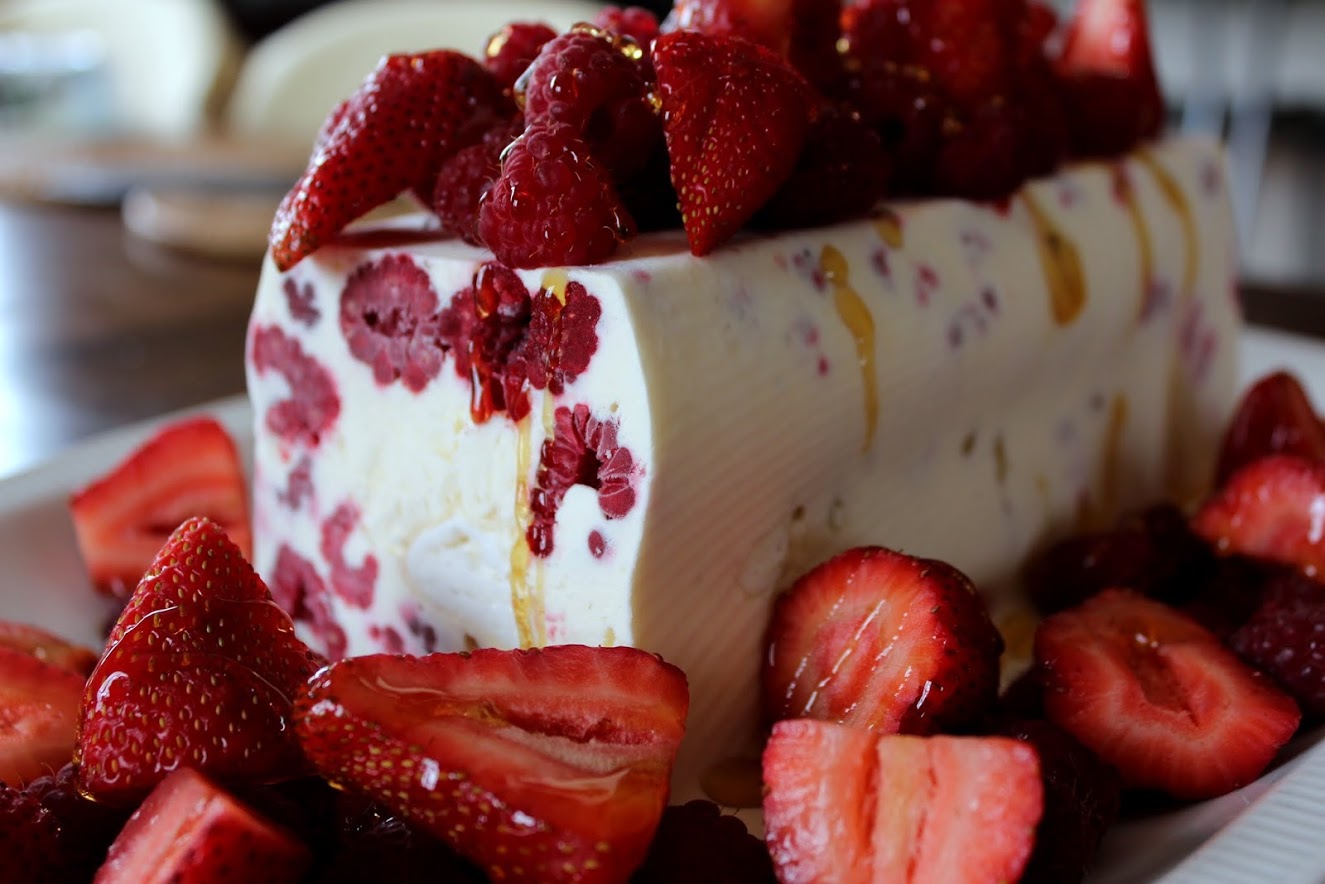 350g berries (I used raspberries)
600ml thickened cream or whipping cream
2 Tbs icing sugar
2 tsp vanilla essence
50g bought meringues broken into chunks
To serve:
Runny honey and extra berries (I used a mix of raspberries and halved strawberries)
Grease a 1.5L loaf pan and line with plastic wrap or use a silicone pan which doesn't need to be lined. Drop some berries into the loaf pan – these will be the top of the slice. Whip cream with sugar and vanilla to soft peaks then fold in berries and meringue. Pour into pan, shake to remove any air bubbles, and smooth top. Cover with plastic wrap and freeze for 3 hours or overnight.
Remove from freezer 20 minutes before serving. Tip out and garnish with extra berries, drizzle with honey and cut into slices to serve.
Serves 8-10
Note: frozen raspberries are fine for the ice cream, but if you can get them fresh ones are best for the garnish. Mango and passionfruit could be used instead of berries.