Many years ago I tried a fabulous Guacamole at the house of a Mexican diplomat. It's so long ago I can't even remember her name, but she gave me the recipe and I've been making it ever since. I guess you'd expect a Mexican to know how to make Guacamole.
I had been making my own version for years, but this authentic recipe taught me a couple of tricks. Firstly, don't puree the avocados – mash them roughly with a fork so they remain a bit chunky. Secondly, a dash of cumin powder works wonders, although if you don't like cumin you can always leave it out. Another tip is not to use overripe avocados as the dip will discolour very quickly if you do.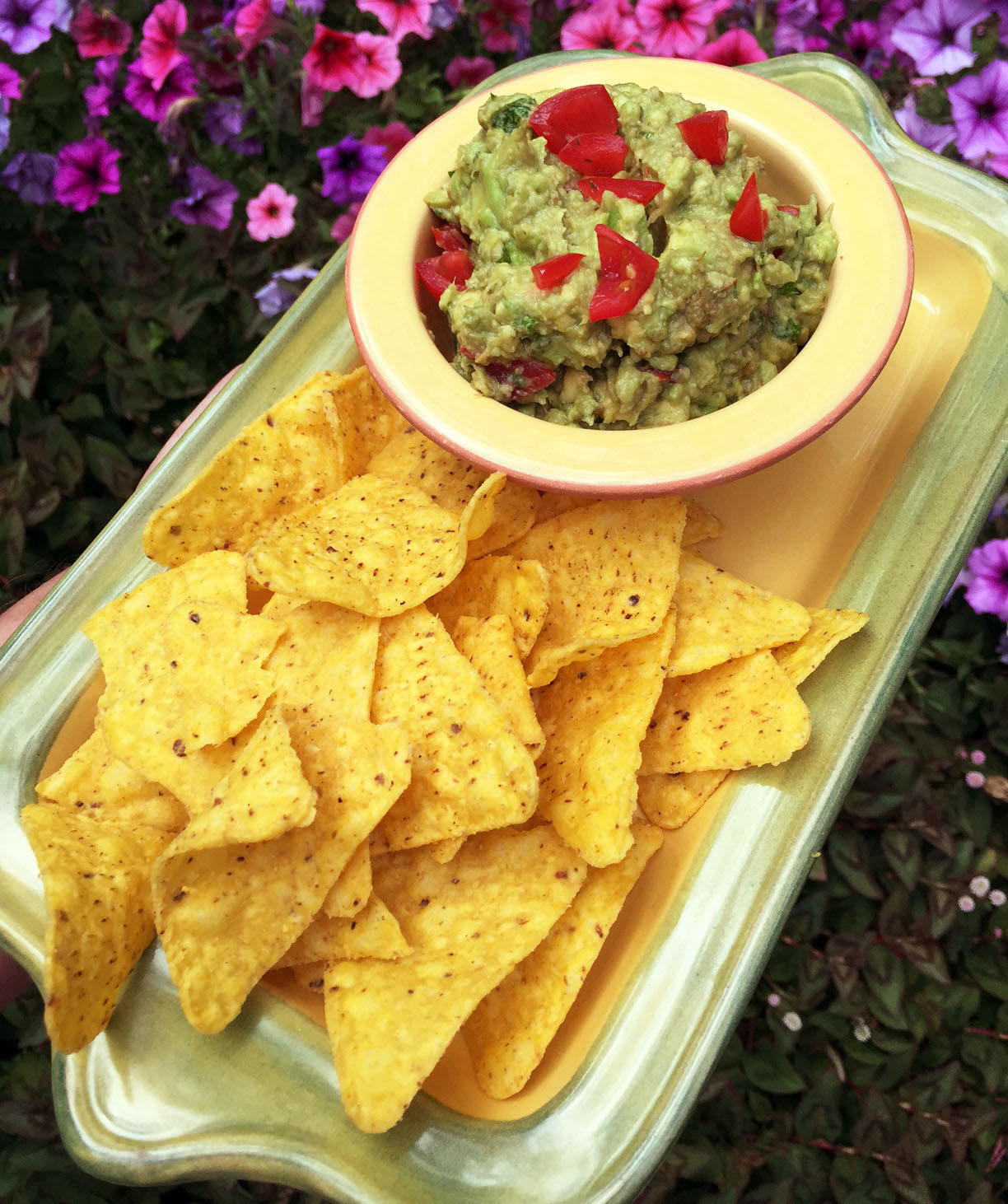 2 large ripe but not overripe avocados, seeded and peeled
1 very small onion, grated (or ¼ medium onion)
½ clove garlic, crushed
2-3 tsp lime juice
2-3 tsp olive oil
2 Tbs chopped coriander
Salt and freshly ground black pepper, to taste
1 tsp ground cumin
½ tsp dried oregano
1 large tomato, peeled, seeded & diced (optional)
To serve:
Corn chips
Mash avocados roughly with a fork, then gently mix in remaining ingredients, except tomato. Cover with plastic wrap and chill. Fold in tomato just before serving. Garnish with extra chopped coriander or a few pieces of tomato and serve with corn chips.
Makes 1-2 cups
Note: instead of one large tomato use 3-4 baby ones (I used baby Roma). No need to peel, just remove seeds and dice.