This recipe Which came from a Coles supermarket magazine is quick, easy, tasty and healthy. What more could you want?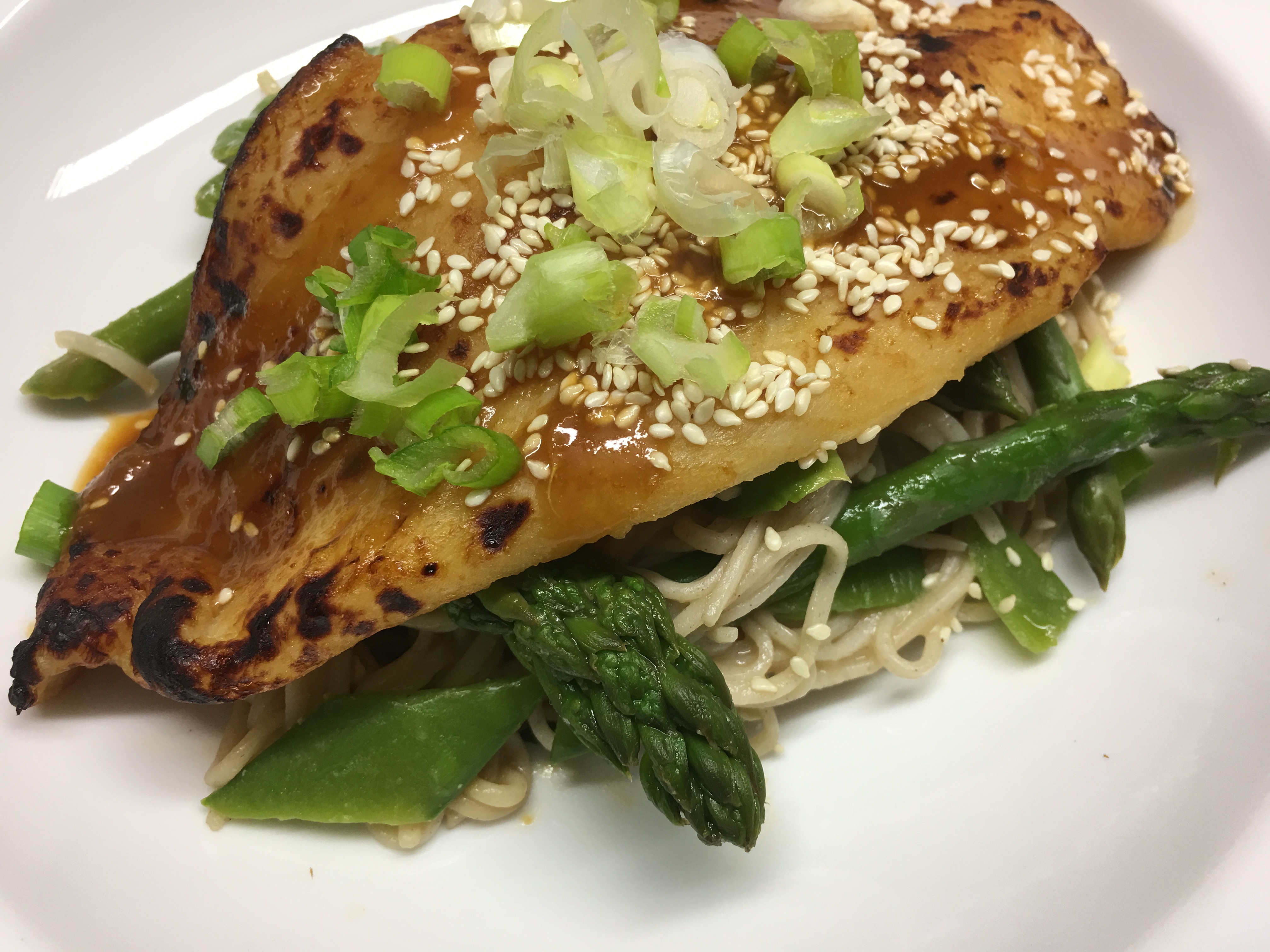 4 boneless, skinless, white fish fillets (about 150g each)
2 Tbs miso paste
3 Tbs orange or lemon juice
2 tsp honey
2 tsp soy sauce
Salt and freshly ground black pepper
180g dried soba noodles
2 bunches asparagus, cut into 2
150g snow peas, sliced
2 tsp sesame seeds, lightly toasted
2 spring onions, thinly sliced on the diagonal
Place a large saucepan of water on to boil and turn the grill on high. Line a baking tray with foil, spray with oil and place the fish fillets on top. Mix miso paste, orange or lemon juice, honey and sauce sauce. Brush both sides of the fish with this mixture and season lightly with salt and pepper. Place fish under the gril and cook for 8-10 mins or until cooked.
Meanwhile cook noodles for a minute or two, then add the asparagus and snow peas and cook for another 2 mins or until vegetables and noodles are cooked. Drain well and mix in half the remaining miso sauce. Divide noodles and vegetables among 4 serving plates. Arrange fish on top and spoon over remaining miso sauce. Sprinkle with the sesame seeds and spring onions.
Serves 4