This recipe makes 12 delicious little cauliflower cheeses. Instead of flour it uses breadcrumbs to hold the mixture together. Serve as a side dish, snack or healthy addition to school or office lunch boxes.
It's a very adaptable recipe. Use broccoli or asparagus instead of cauliflower. Grated Parmesan or crumbled feta instead of cheddar.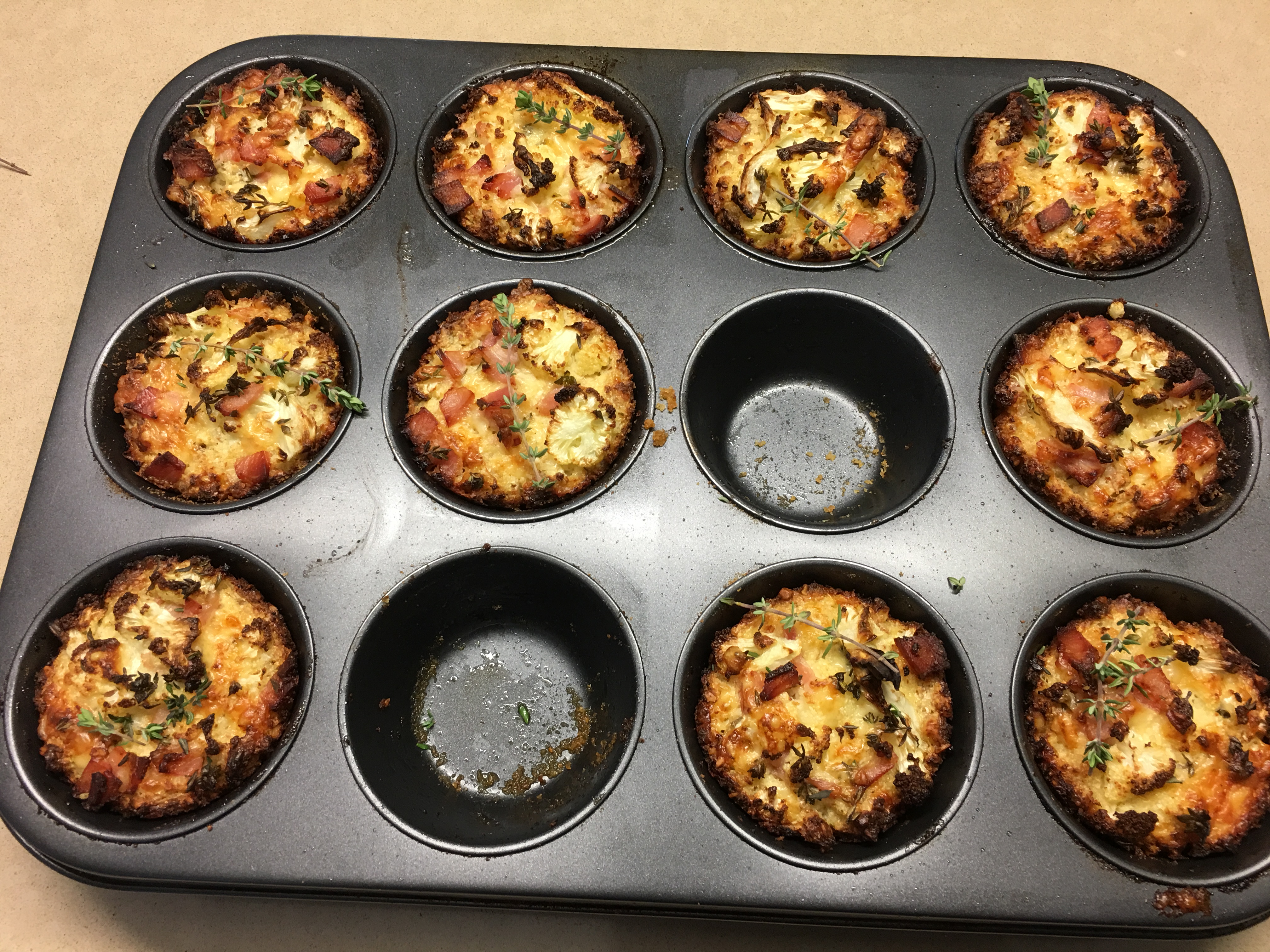 1¼ cups breadcrumbs, preferably Panko
500g cauliflower florets
1 egg
250ml light cream or evaporated milk or half cream and half milk
¾ cup grated cheddar cheese
2 rashers bacon, finely chopped (or use ham)
1 tsp fresh thyme, chopped (or use another fresh herb)
25g butter, melted
Salt and freshly ground pepper
Preheat oven to 200°C. Lightly grease a 12 hole one-third of a cup muffin pan. Keep half a cup of cauliflower florets. Place the rest in a food processor and process till finely chopped. Place in a bowl with the breadcrumbs, egg, cream and half a cup of the grated cheddar. Mix well and season to taste, then divide among the muffin pan holes.
Slice remaining cauliflower thinly and mix with the bacon, thyme, melted butter and remaining cheddar. Top the muffins with this mixture. Bake 20-30 mins or until risen, golden and firm to the touch. Don't overcook as they will be dry if you do. Cool 10 mins in pans then run a knife around to remove. Serve warm or at room temperature garnished with some fresh thyme leaves.
Makes 12
Variation: for a vegetarian version leave out the bacon and add some chopped pitted olives.