The December/January edition of Delicious magazine had a photo on the front of a really quick and easy Mango and Passionfruit Ice Cream Cake which was just perfect for a recent birthday party we hosted.
The recipe uses a bought pavlova so it's only possible for readers who live in Australia, where you can buy a pavlova base in any supermarket. Readers elsewhere will have to make their own pavlova or modify the recipe and mix 500g of broken up store-bought meringues into the ice cream. The recipe also uses a four litre carton of store-bought ice cream. Easy peasy.
It was absolutely delicious, but a number of variations occurred to me, so I have listed them below. You will no doubt come up with a few of your own.
If you use homemade ice cream rather than store-bought you will need to take the cake out of the freezer 10-15 minutes before serving because homemade ice cream always freezes much harder than store-bought and the cake will be too difficult to slice.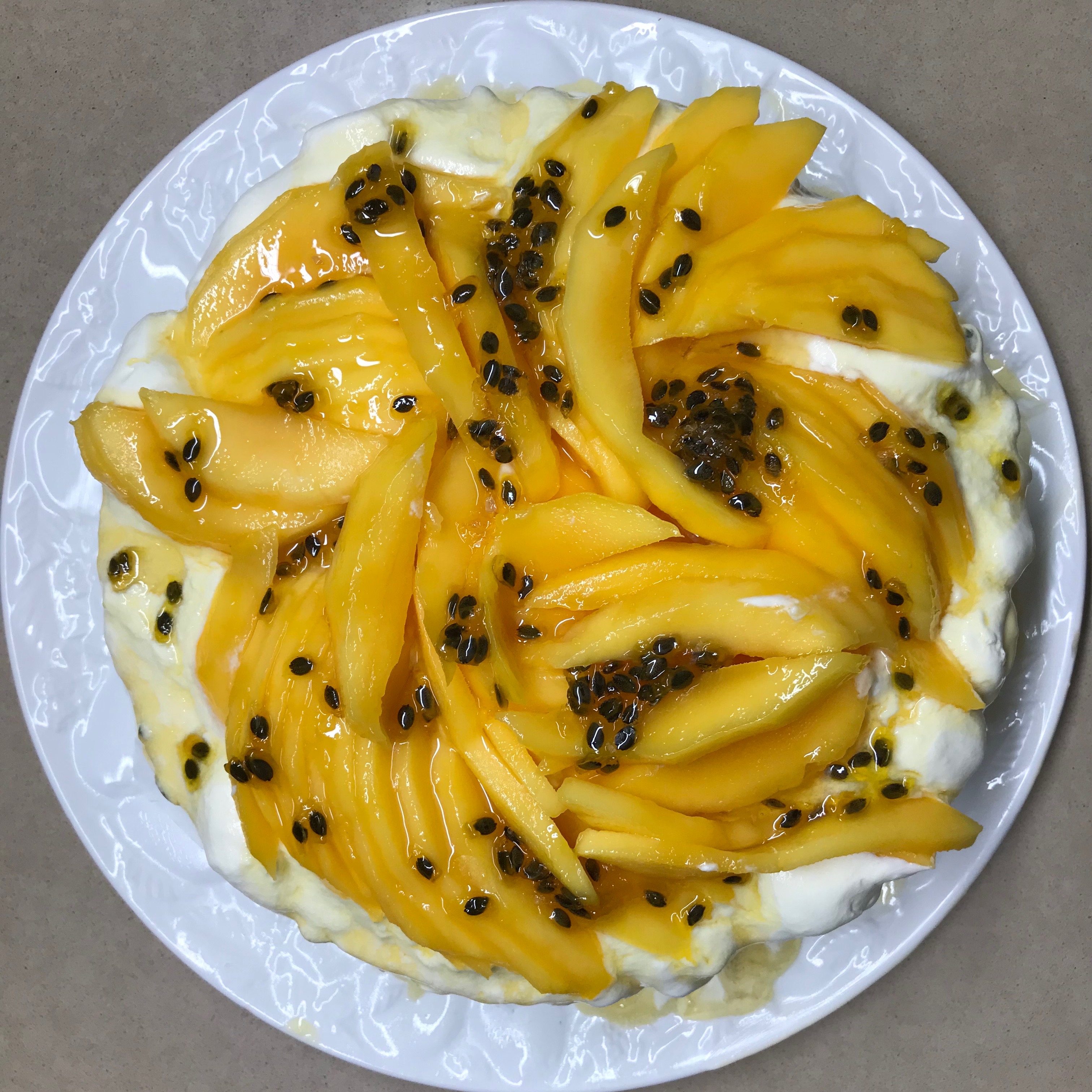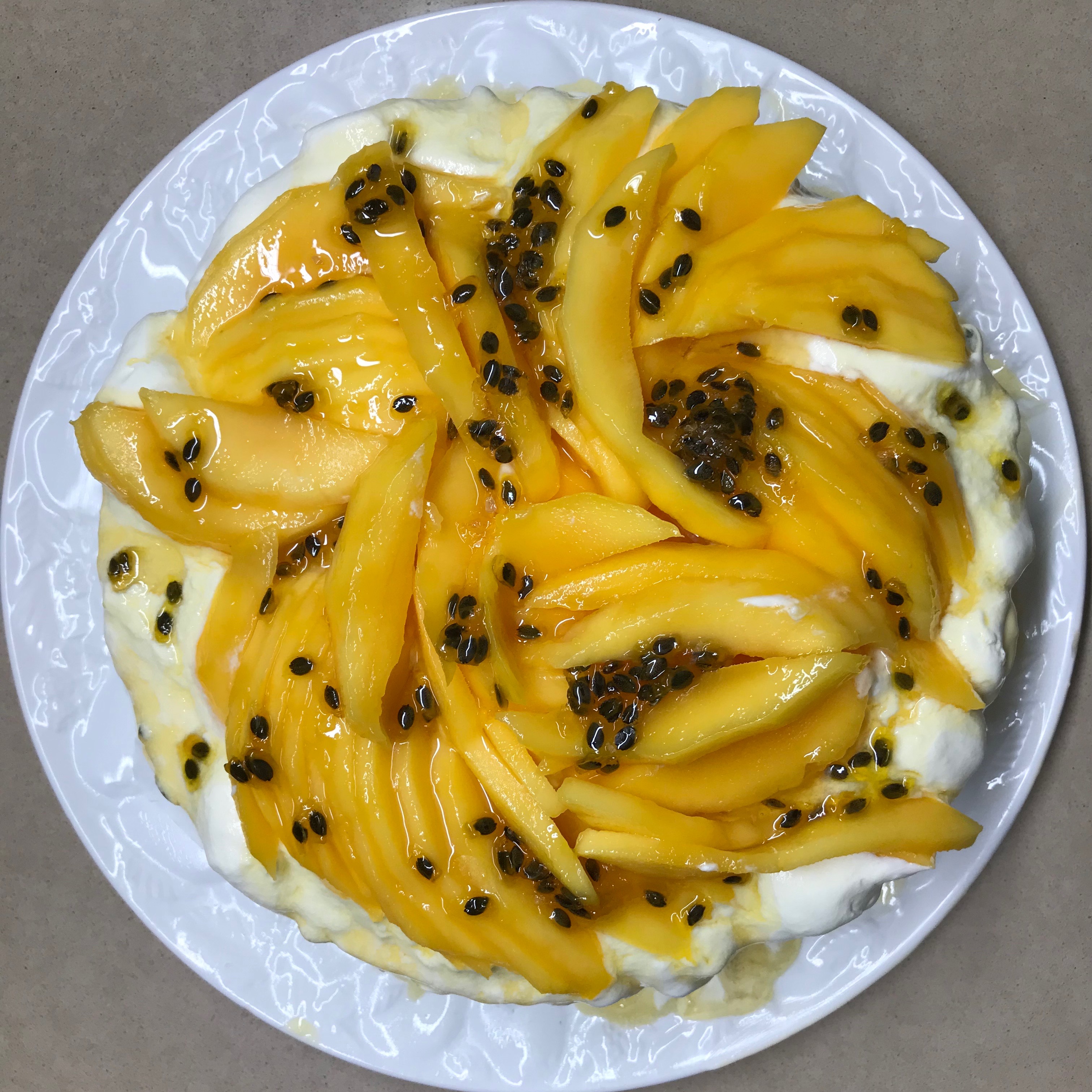 1 x 500g store-bought pavlova base
4L vanilla ice cream
12 passionfruit
A few drops of yellow food colouring (optional)
1/3 cup whisky or water
½ cup sugar
300ml whipping cream
2 ripe but firm mangoes, thinly sliced
You will need a springform cake pan 25cm in diameter with a clip closure – i.e. the same diameter as the pavlova. Choose a flat serving plate which will fit in the freezer. Place the pavlova on the plate then undo the springform pan and take out the base, which you don't need. Place the ring over the pavlova so it sits down on the plate, then close it.
Spoon the ice cream into a large mixing bowl and let it stand for a few minutes to soften slightly while you add the pulp of 8 of the passionfruit and, if liked, a few drops of yellow food colouring. Mix gently but thoroughly then spread on top of the pavlova, smoothing the top. Freeze overnight – no need to cover.
Place whisky or water, sugar and pulp from the remaining 4 passionfruit into a small saucepan. Heat gently, stirring, till sugar has dissolved then simmer for 6-8 minutes or until thickened, then cool. Can be made ahead and kept in a jug or jam jar.
To serve, whip cream until stiff and slice mango thinly. Remove ice cream cake from freezer. Briefly hold a tea towel wrung out in very hot water around the sides, run a thin knife around the outside of the cake, then release the clip and lift off the tin. Spread whipped cream over the top, cover with sliced mango and drizzle with passionfruit sauce. Serve immediately.
Serves 16
Four Variations: