This very simple fish dish allows the flavour of the fish to shine through. Choose very fresh firm-fleshed fillets. Roasted broccolini may not look very appetising, but it's delicious.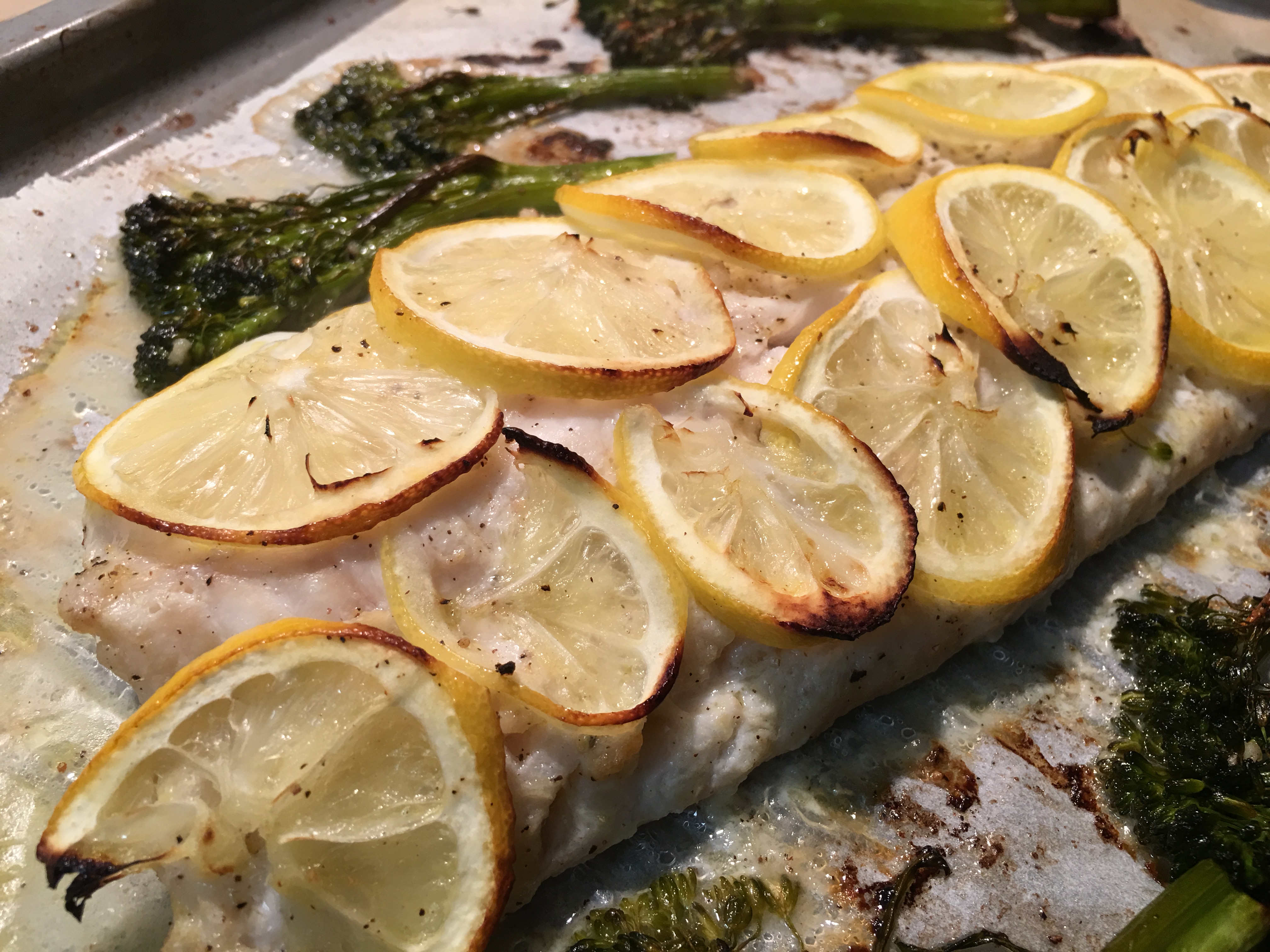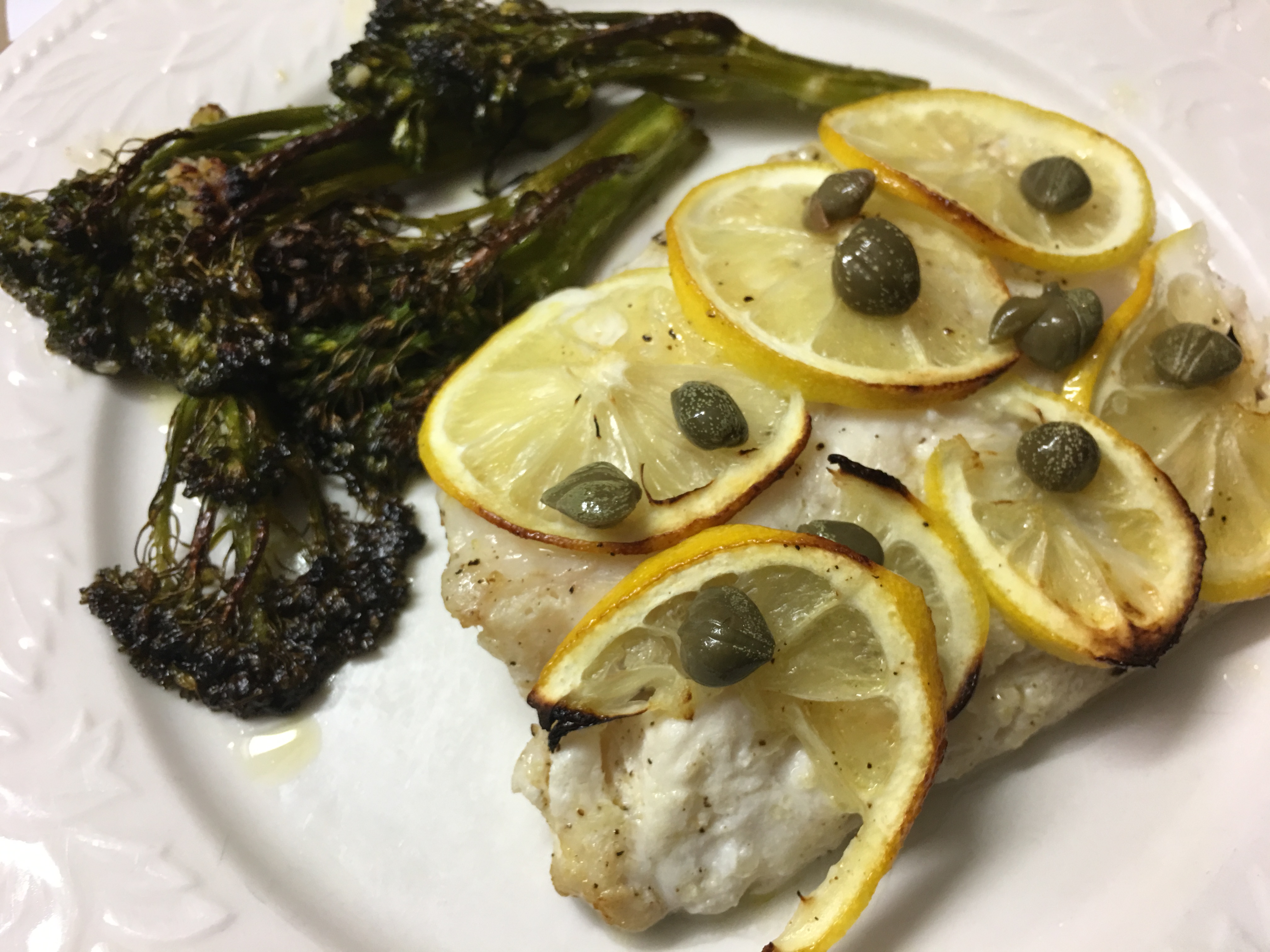 ¼ cup olive oil
1 clove garlic, crushed
2 Tbs lemon juice
Salt and freshly ground black pepper
About 600g fish fillets (in one piece or several), skin on
1 lemon, thinly sliced
1-2 bunches broccolini, ends trimmed
To serve:
2 Tbs capers
Preheat oven to 200°C. Mix oil, garlic, lemon juice and season with salt and pepper. Line a baking sheet with baking paper. Arrange fish fillets skin side down on the paper. Arrange lemon slices over the fish and the broccolini around the fish. Brush fish and broccolini liberally with the oil and lemon juice mixture, using it all.
Place in the oven and cook for 8-10 mins or until fish is cooked through (test with a sharp knife) and broccolini has started to char around the edges. If broccolini is ready before the fish take it out of the oven and put the fish back for a few minutes.
Serve the fish sprinkled with the capers. Boiled or steamed new potatoes go well with this dish.
Serves 3