My friend Marti who lives in Paris served a delicious cold lunch when we were visiting, the centrepiece of which was smoked salmon.
It was such a good combination I made a note of what she served, so I could repeat it for one of my Spanish conversation lunches. It's a great way to serve a crowd with minimum fuss. Marti managed to fit everything apart from the potatoes and the cottage cheese on one fish platter. I have a similar dish, but unfortunately mine is smaller so I had to put the salad, eggs, avocado and tomatoes in another dish.
Quantities will vary according to how many people you're serving.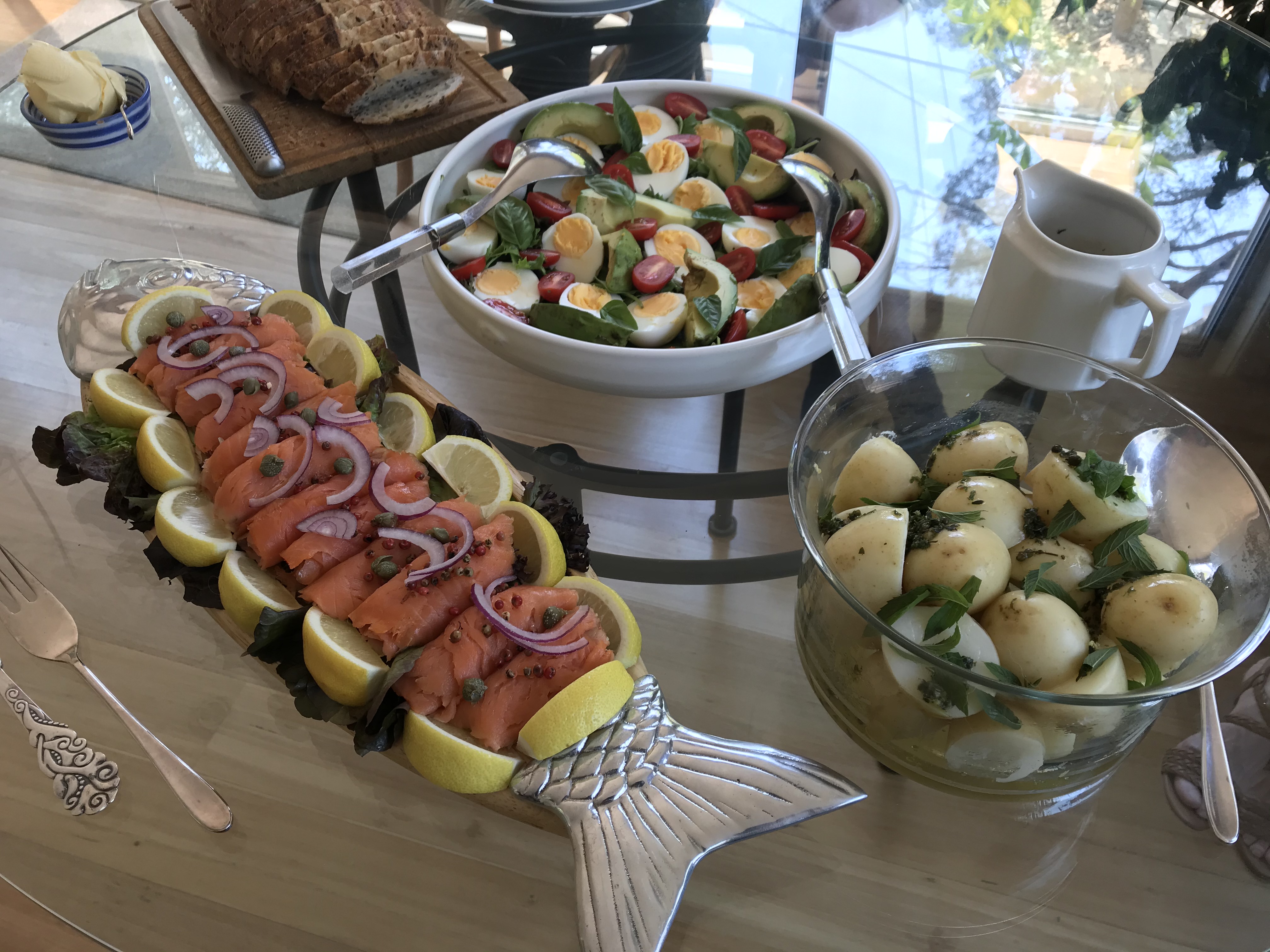 Sliced Smoked salmon formed into rolls
Garnish such as onion rings, capers, pink peppercorns
Lemons cut into wedges
Avocados cut into quarters
Mache or rocket or other small lettuce leaves
Soft hard boiled eggs, cut into halves
Cherry tomatoes
Baby new potatoes
Knob of butter, snipped chives
Cottage cheese
1 small onion, finely chopped or spring onions
Baguettes (home made or bought) or any nice crusty loaf and butter
Cook the potatoes and mix with butter and chives. Place in a serving bowl. Mix cottage cheese with onion or spring onions, finely chopped and place in a small bowl. Slice bread. Arrange everything on serving platters.