Since the start of the coronavirus lockdown I participated in an online recipe exchange from which you are supposed to receive lots of recipes. I only received two and this is one of them, from another Linda who lives in Chile. Appropriately named for when you're going stir crazy while in isolation.
This quick and easy chocolate cake surprisingly doesn't contain any eggs. Delicious on its own or with a dollop of sour cream, as shown in the photo.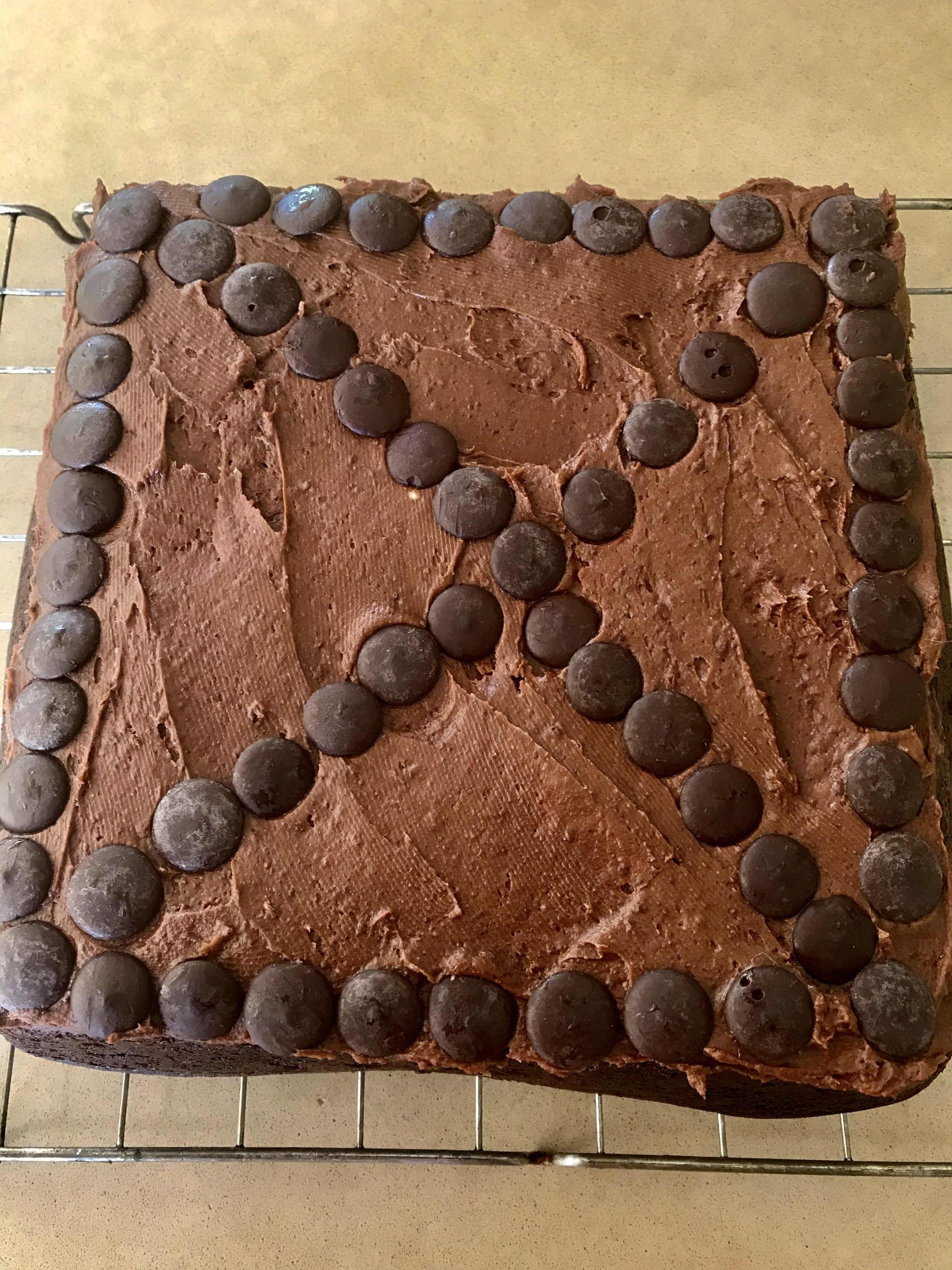 3 cups plain flour
2 cups sugar
2 tsp bicarbonate of soda
1 tsp salt
½ cup cocoa powder
¾ cup vegetable oil
2 tsp vanilla essence
2 Tbs vinegar
2 cups cold water
Chocolate Icing:
250g cream cheese at room temp
¼ cup cocoa powder
1½ cups icing sugar
Chocolate buttons to decorate (optional)
Preheat oven to 175°C. You can either mix this cake in a bowl or in a food processor. Sift the dry ingredients into a bowl or food processor and mix. Add remaining ingredients and mix till smooth, stopping to scrape down any mixture stuck to the sides. Spread into a cake pan. I used a 22 cm (9 inch) square silicone pan so I didn't need to grease and line it with baking paper. You know your pan and whether or not cakes stick. Bake for 30-40 mins or until firm to touch in the middle.
Ice with your favourite icing or this one which uses cream cheese. Place cream cheese in a bowl and mix till smooth, gradually adding the sifted cocoa and then the sifted icing sugar.  You might find one cup of icing sugar is enough. If liked decorate with chocolate buttons. Cut into 16 squares.
Serves 16