Crisp on the outside, with a soft and gooey centre, this traditional Scandinavian chocolate cake is a bit like a brownie. Kladdkaka means sticky cake in Swedish.
Serve it on it's own, with a dusting of icing sugar and a cup of coffee, or with whipped cream or ice cream and a few berries as a delicious dessert.
In the photo it's served with homemade strawberry ice cream, using a very quick recipe and substituting frozen strawberries for the frozen raspberries.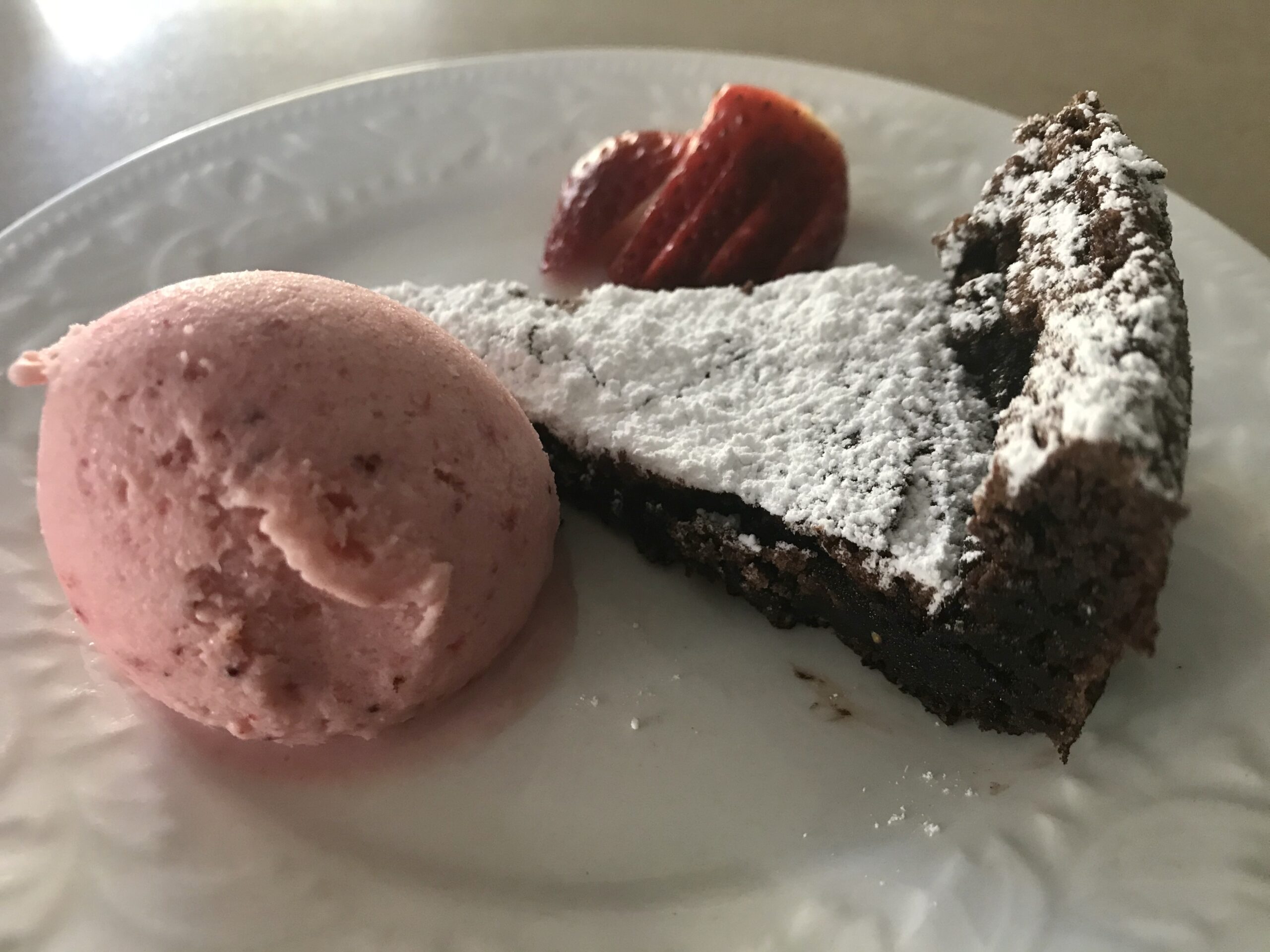 2 large eggs
1½ cups sugar
½ cup plain flour
¼ cup cocoa
pinch of salt
125g butter, melted
1 Tbs vanilla extract
Extra cocoa powder
To serve:
Icing sugar
Fresh berries such as strawberries or raspberries
Whipped cream or ice cream
Prepare an 8 inch (20cm) cake tin by lining the bottom with baking paper, then buttering the bottom and sides and giving a good coating of extra cocoa powder, shaking out any excess. Preheat oven to 180°C.
In a large bowl with electric beaters whisk eggs and sugar until thick and pale. Fold in sifted flour, cocoa and salt and lastly the butter and vanilla. Scrape into cake pan and bake for 20 minutes. The top of the cake will be firm, but it will still be soft in the centre. The cake will sink as it cools.
Cool cake then dust with sifted icing sugar. Serve as it is, or with berries and whipped cream or ice cream.
Serves 8