The Middle East's answer to cheese straws, these feta and spring onion bouikos are delicious. The recipe, slightly tweaked, came from a UK restaurant called Honey & Co.
Bouikos can be prepared ahead and left in the fridge until just before guests are due to arrive. They are at their best served warm, not quite so good at room temperature and should definitely be eaten on the day they are made. I doubt very much that you will have any leftover, but if you do please send them round here.
I've made them twice and used feta and cheddar both times, but I plan to try using other cheeses, such as a blue cheese and ricotta. You could even try adding some finely diced bacon.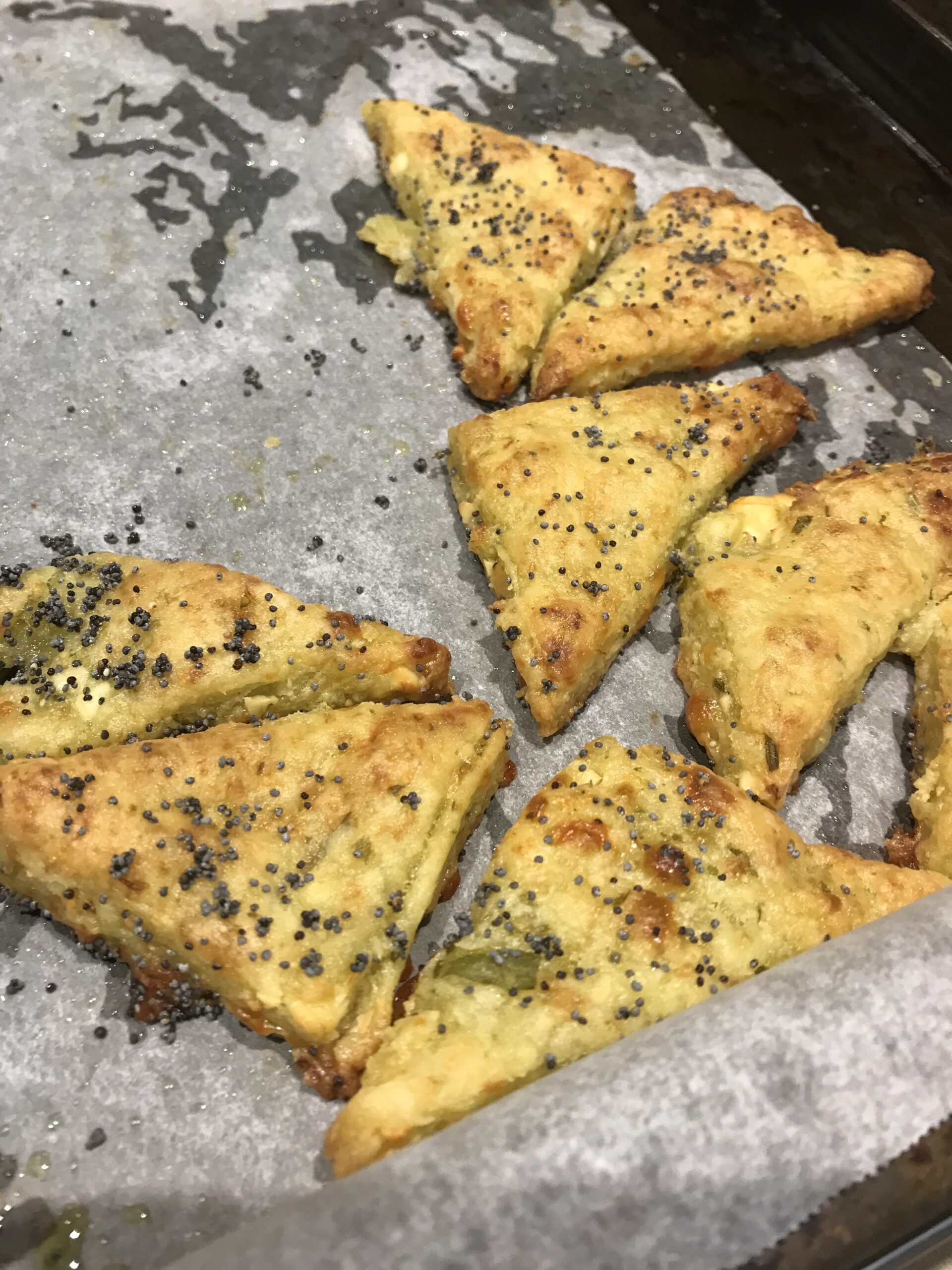 2 spring onions
50g cold butter cut into four
40g grated sharp cheddar (about ¼ cup)
40g feta (about ¼ cup)
¾ cup plain flour
Good pinch salt
¼ cup sour cream
Nigella or Poppy seeds (optional)
Preheat oven to 180°C unless you are making these ahead and planning to refrigerate them till serving time. Line a baking tray with baking paper.
Place spring onions in a food processor and process to chop. Add remaining ingredients and process until mixture forms a ball, then stop the motor. Tip out onto a lightly floured surface then pat out or roll out to a rectangle with a thickness of about 1 cm. If using, sprinkle with Nigella or poppy seeds. Cut into 12 squares, then cut each square into two triangles. Arrange slightly apart on baking sheet then bake for about 15 minutes, turning the tray halfway through to ensure even colouring.
Makes about 24