This famous Australian recipe for scones was invented decades ago by a rural country women's association. I've often wondered what they taste like.
Then the other day a news programme featured a 92 year old lady called Muriel who has been making these scones forever. I decided it was time to have a go.
The recipe uses just three ingredients: self-raising flour, cream and lemonade. Converts swear that once you've made these scones you won't go back to your old recipe which involves rubbing butter into flour and then adding sugar and milk. The milk and butter components are covered by the cream and the subtle sweetness comes from the lemonade. If you go onto Google and type in lemonade scones you will find that there are heaps of recipes and slight variations.
I have to be honest and admit that I didn't have any lemonade so I used diet tonic water which worked fine. In less than half an hour I had 18 perfect scones to serve with homemade jam and whipped cream. They were as light as a feather and delicious.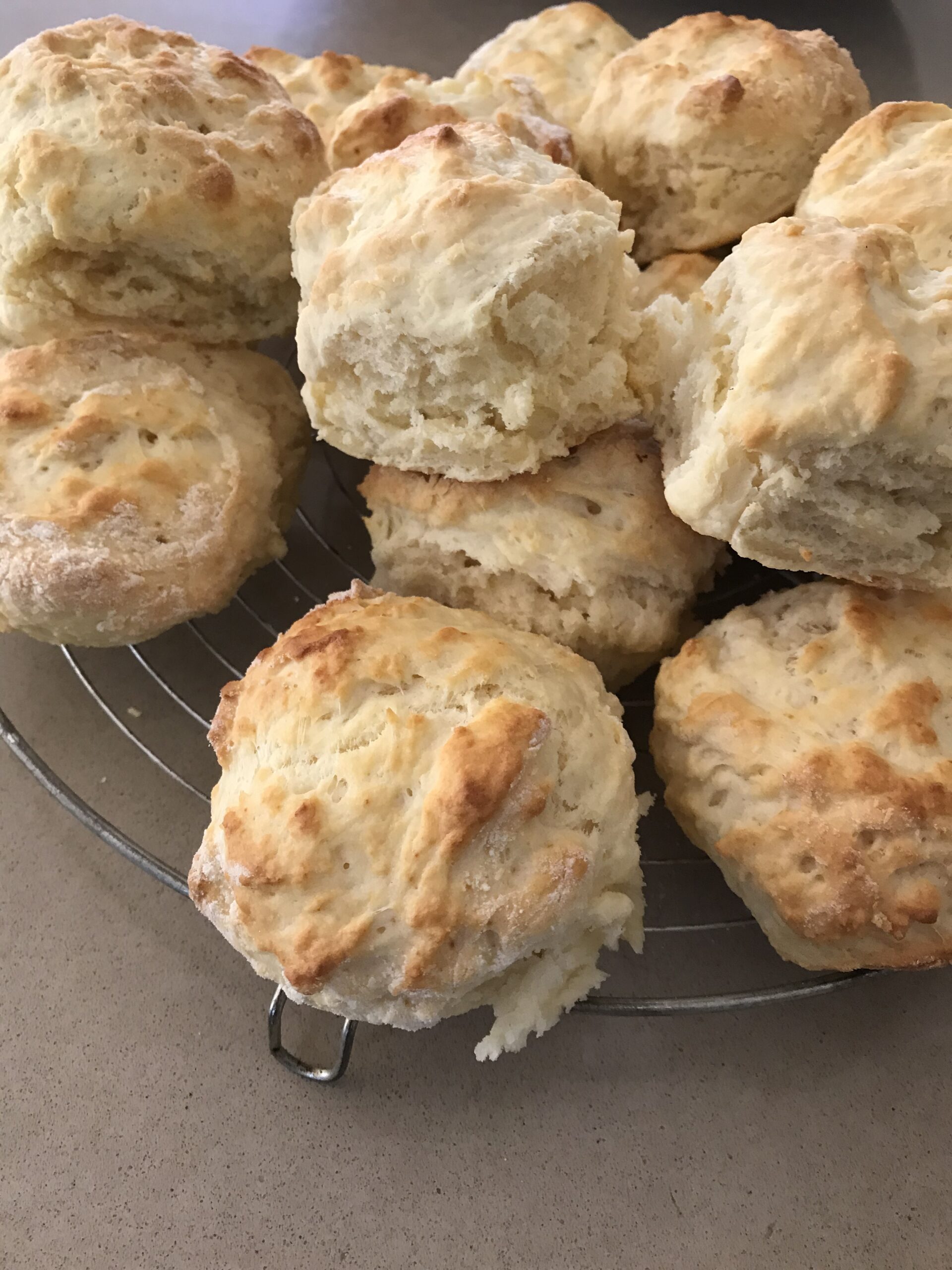 4 cups self-raising flour
300ml cream
300ml lemonade (or sprite, Seven Up)
Pinch of salt
Milk to brush
To serve:
Whipped cream
Berry jam (raspberry, strawberry, blackcurrant or blackberry)
Preheat oven to 180°C. Sift the flour into a large bowl (Muriel sifts it three times!) then make a well in the centre and mix in the cream and lemonade, using a knife. When the mixture has all come together, tip it out onto a floured surface. Use your hands to lightly flour any sticky areas and form the dough into a round shape. Lightly pat it to an even thickness of about an inch or 2.5cm. Handle lightly and do not knead. This is not bread dough. Cut out scones using a round cutter, or if preferred, just cut the dough into squares.
Place on a lightly greased baking tray, brush the tops with milk, then bake for 15 minutes or until golden brown, well-risen and cooked.
Serve with whipped cream and jam.
Makes about 18