This recipe was given to me by my friend Barbara and I've made it twice over the holiday period. I've added a little dressing to the salad and served the chicken sliced on top, rather than mixed through the salad.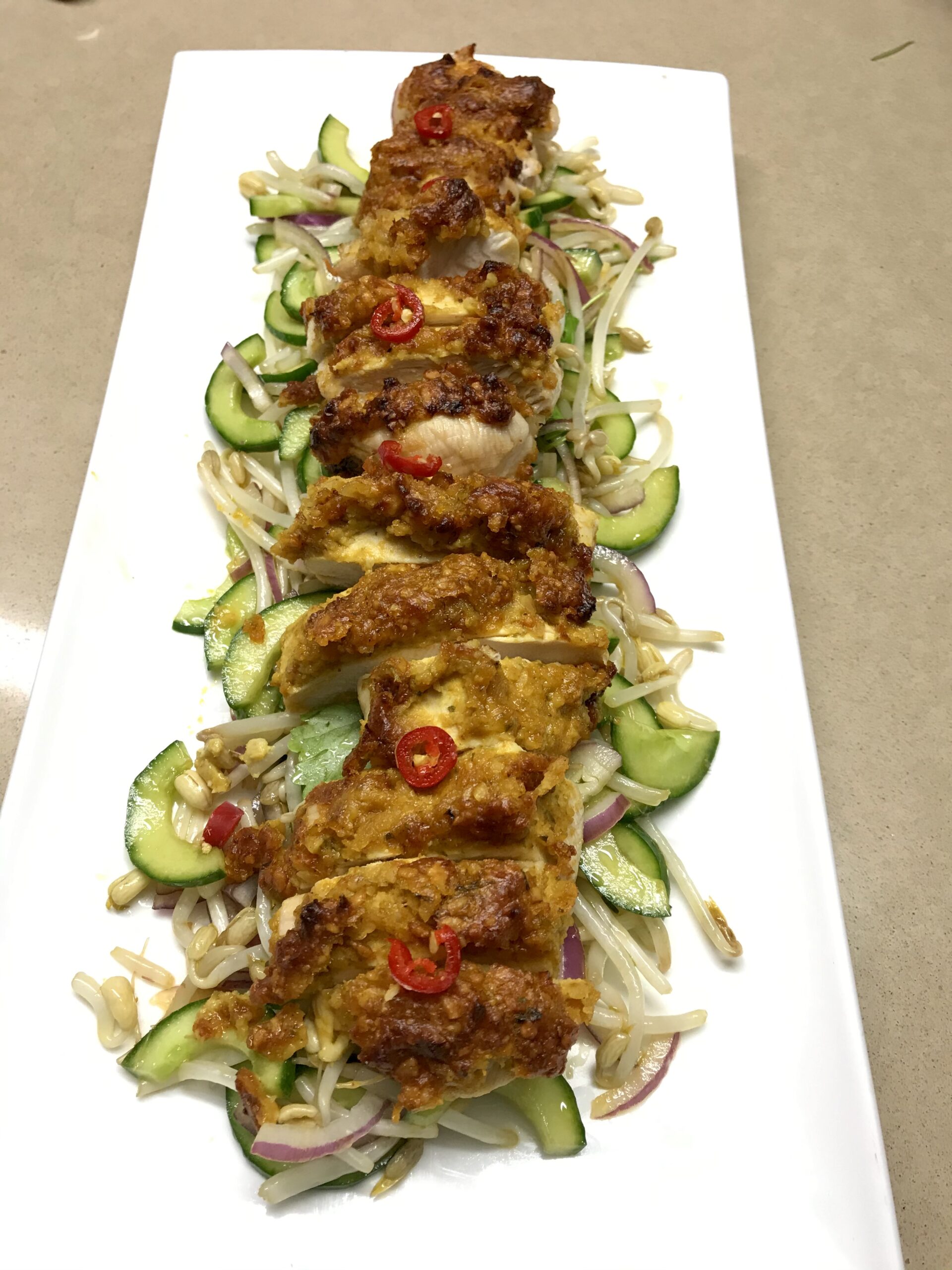 1 cup roasted peanuts
¼ cup red curry paste
1 cup coriander leaves, loosely packed
1/3 cup coconut milk
700g to 1kg chicken breasts
Salt to taste (if using salted peanuts you can leave it out)
Salad:
1 or 2 cucumbers depending on size (400g)
1 cup bean sprouts
1/3 cup fresh mint leaves
1 small red onion, halved and thinly sliced
Dressing:
1 Tbs olive oil
2 tsp lemon juice
Salt and freshly ground black pepper
Garnish:
Thinly sliced red chilli (optional)
Preheat oven to 180°C. Place peanuts, curry paste, coriander and coconut milk in food processor and process to form a slightly chunky paste. Spread on both sides of the chicken breasts and arrange on a baking tray with non-stick baking paper. Bake for 25-30 minutes or until cooked through – test with a knife.
Halve cucumbers lengthwise and remove seeds with a small teaspoon, then slice. Mix salad ingredients with dressing and arrange on serving plate. Slice chicken and arrange on top. Garnish with the chilli.
Serves 4-6
Substitutions: use cashews instead of peanuts. Any curry paste will do.