A perfect dish to serve at a family gathering. Adjust the quantity of ingredients according to how many people you are serving.
Make a big salad and buy some fresh crusty bread to soak up the juices. A tub of ice cream served with this quick and easy chocolate sauce and Bob's your Uncle, as they say in the classics. Dinner's served.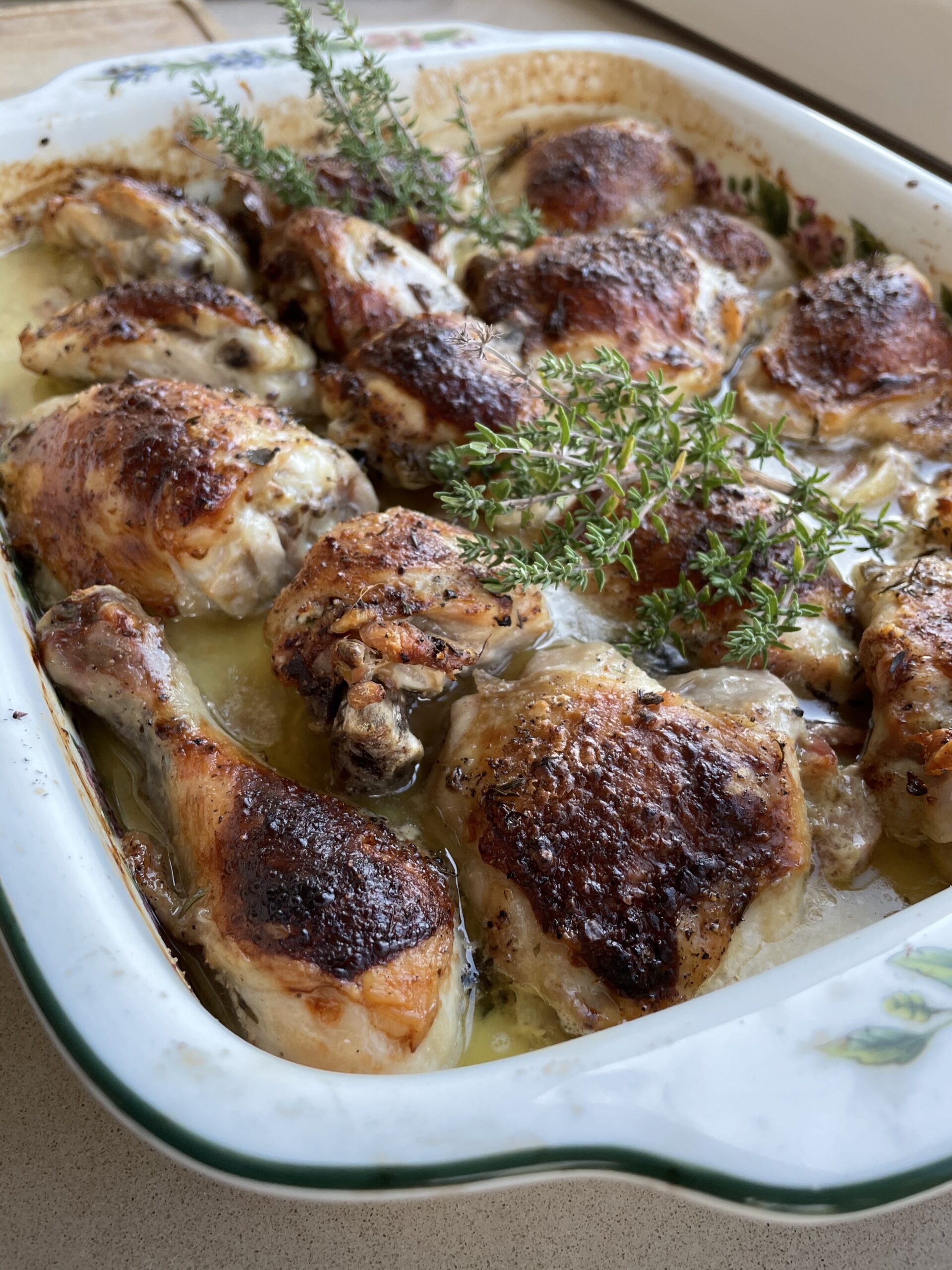 10-16 chicken pieces, bone-in, skin on
½ to 1kg small chat potatoes
1-2 large onions, halved then sliced
1-2 cloves garlic, crushed
150-200g rindless bacon, chopped
1-2 Tbs chopped fresh thyme (or 1-2 tsp dried)
½-¾ cup chicken stock
150-200ml cream
1-2 Tbs Dijon mustard
Salt and freshly ground black pepper
To serve:
Sprigs of fresh thyme
Trim chicken pieces of excess fat. Preheat oven to 200°C. Cut potatoes in half and arrange over the base of a large shallow baking dish or tin. Spread the onions, garlic and bacon evenly over the potatoes. Sprinkle with the thyme. Arrange chicken pieces over the top, skin side up and season with salt and pepper. Bake for 20 minutes.
Mix stock, cream and mustard and pour evenly over the chicken. Return to the oven for a further 30-40 minutes or until chicken is cooked and crispy and potatoes are tender.
Serves 8-12