When the kids were growing up I used to make a quick and easy chocolate sauce with a recipe from my mother in law. It goes well with ice cream, waffles and pancakes and disappeared faster than I could make it.
On a recent trip to Denmark  we spent a delightful weekend with our dear friends Vickie and Frants on the island of Fyn. Vickie served a delicious chocolate sauce with ice cream and when she explained the recipe I realised it was almost identical to mine, which I hadn't made in ages.
Last weekend I went on a bit of a cooking spree and made a few things for the fridge and freezer, including peanut butter ice cream and chocolate sauce to serve with it. For Matthew, not the kids who are long gone. The recipe makes about a cup of sauce, so if you have a house full of kids you might like to double it. If you can't find golden syrup, honey or maple syrup should work. The ice cream is very quick to make and you don't need an ice cream machine.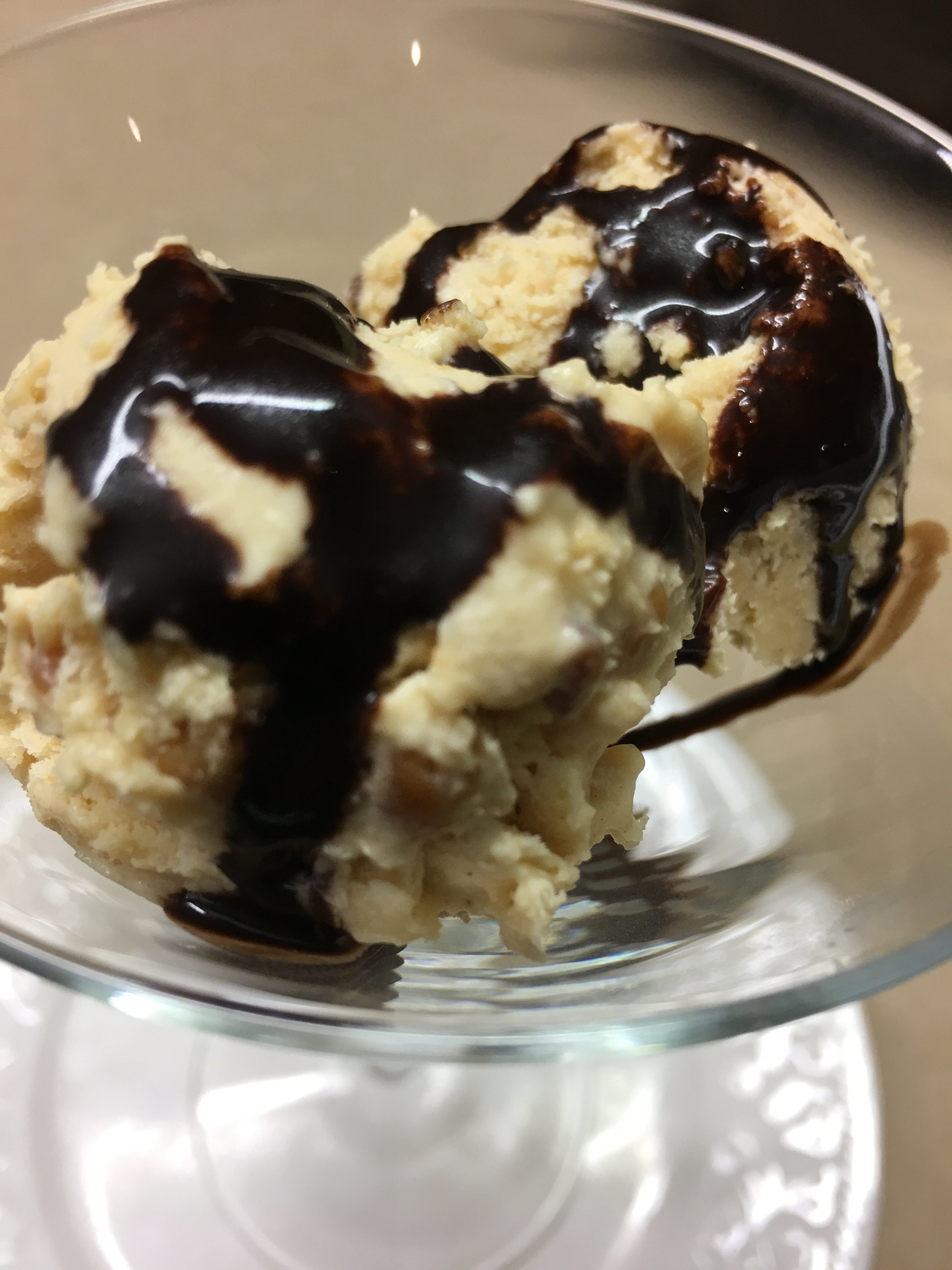 Peanut Butter Ice Cream:
1 cup peanut butter (smooth or crunchy)
A generous ½ cup of sugar
600 ml cream
125 ml milk
1 tsp vanilla essence
A pinch of Maldon salt flakes
Chocolate Sauce:
½ cup water
½ cup sugar
4 Tbs cocoa powder
2 Tbs Golden Syrup
A piece of butter the size of a walnut
1 tsp vanilla essence
For the ice cream, use electric beaters to mix the peanut butter with the sugar until smooth. Gradually beat in the cream and milk and continue beating until thick. Add the vanilla and salt, then scrape into a plastic container and freeze.
For the sauce, place all ingredients except the butter and vanilla in a large saucepan, as it tends to bubble up. Heat, while whisking until smooth, then boil at a steady boil without stirring for 4-5 mins. Remove from the heat, add the butter and vanilla. Serve immediately or store in the fridge, covered and reheat in the microwave for about 30 secs. If it gets a bit thick add a tablespoon or so of water before heating. And if it's too "dark" add some cream.
Serve ice cream topped with the sauce.
Makes about 1 litre of ice cream and 1 cup of sauce