My mother-in-law's sister, Tilly Archer, gave me this recipe for ginger nuts when I was newly-married and recently arrived in Australia.
Tilly was a sprightly lady in her late seventies when I met her and she was always busy – baking, making preserves, gardening and travelling. She said the secret to longevity was that she didn't have time to die, her diary was too full. This philosophy certainly worked for Tilly who lived to a ripe old age.
Tilly had a fabulous garden and gave me lots of tips on flower arranging, back in the days when arrangements were more formal and less natural-looking. I was very chuffed when I won first prize with my arrangement at the annual horticultural show.
These super-crunchy biscuits are perfect with a cup of tea or coffee or to pack in school lunch boxes. Kids love them. Oh by the way, I made them once and forgot to add the bicarbonate of soda. They don't work.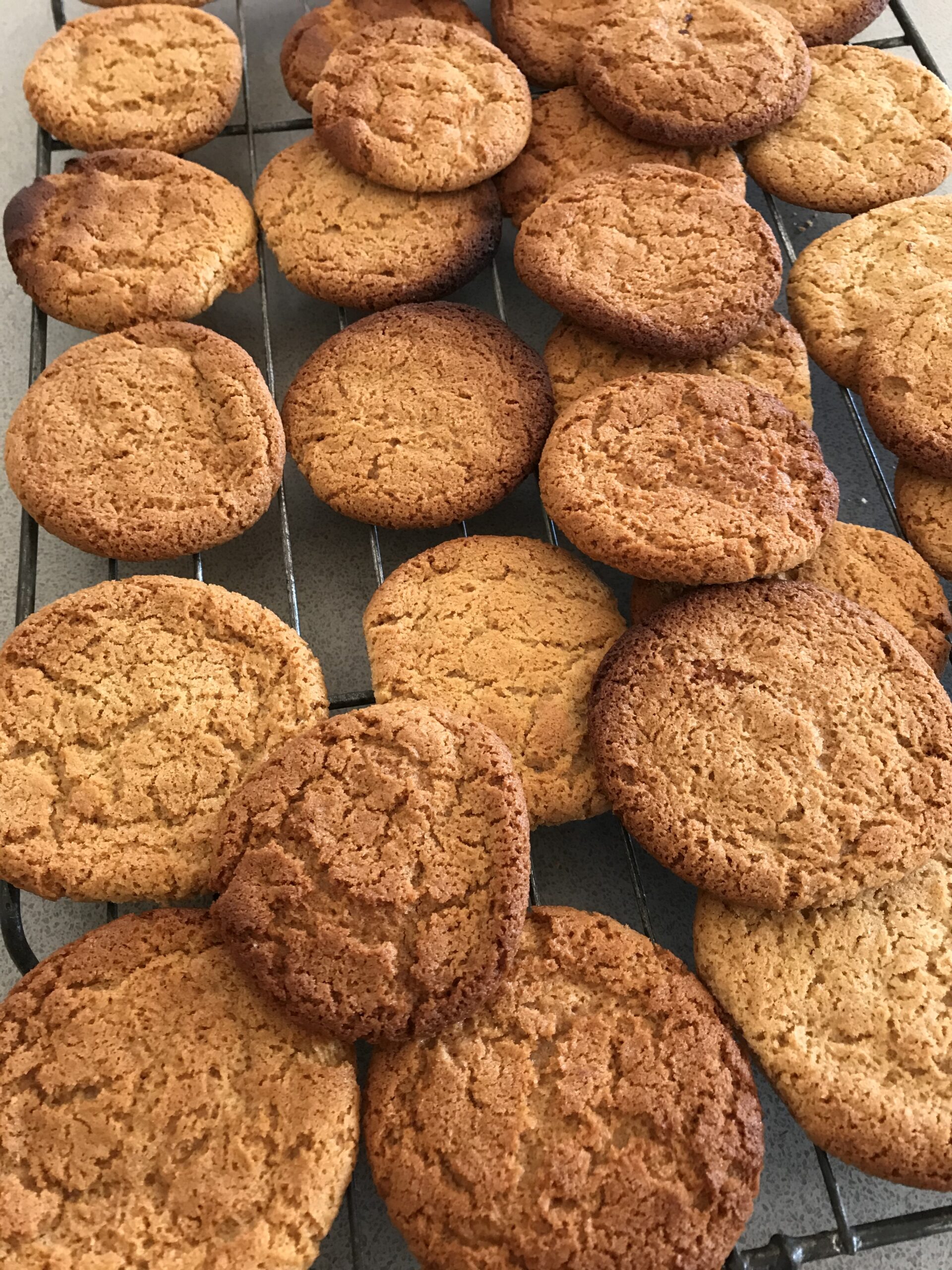 125g butter
¾ cup sugar
¼ cup golden syrup
1 egg, beaten
325g self-raising flour
4 tsp ground ginger
1 tsp bicarbonate of soda
Preheat oven to 180°C. Using a medium-sized saucepan, gently heat butter, sugar and golden syrup. Stir until butter melts and sugar dissolves. Cool for 15 minutes then add the beaten egg and remaining ingredients, sifted and mix well.
While still warm, pinch off pieces of dough the size of a large walnut and roll into balls. Place on oven trays (greased or lined with non-stick baking paper) allowing space for spreading. Depending on the size of your trays you will fit 12 or 16 on each.  Press each ball once in the middle with a finger or a fork to flatten a bit. Bake for 10 minutes, or until deep golden brown. Cool then store in an airtight tin.
Makes 35-40