I've been making this dip since I was at school, which is quite some time ago. Served  with a colourful array of raw vegetables it makes a healthy accompaniment to drinks. Make it the day before serving, for the flavours to develop.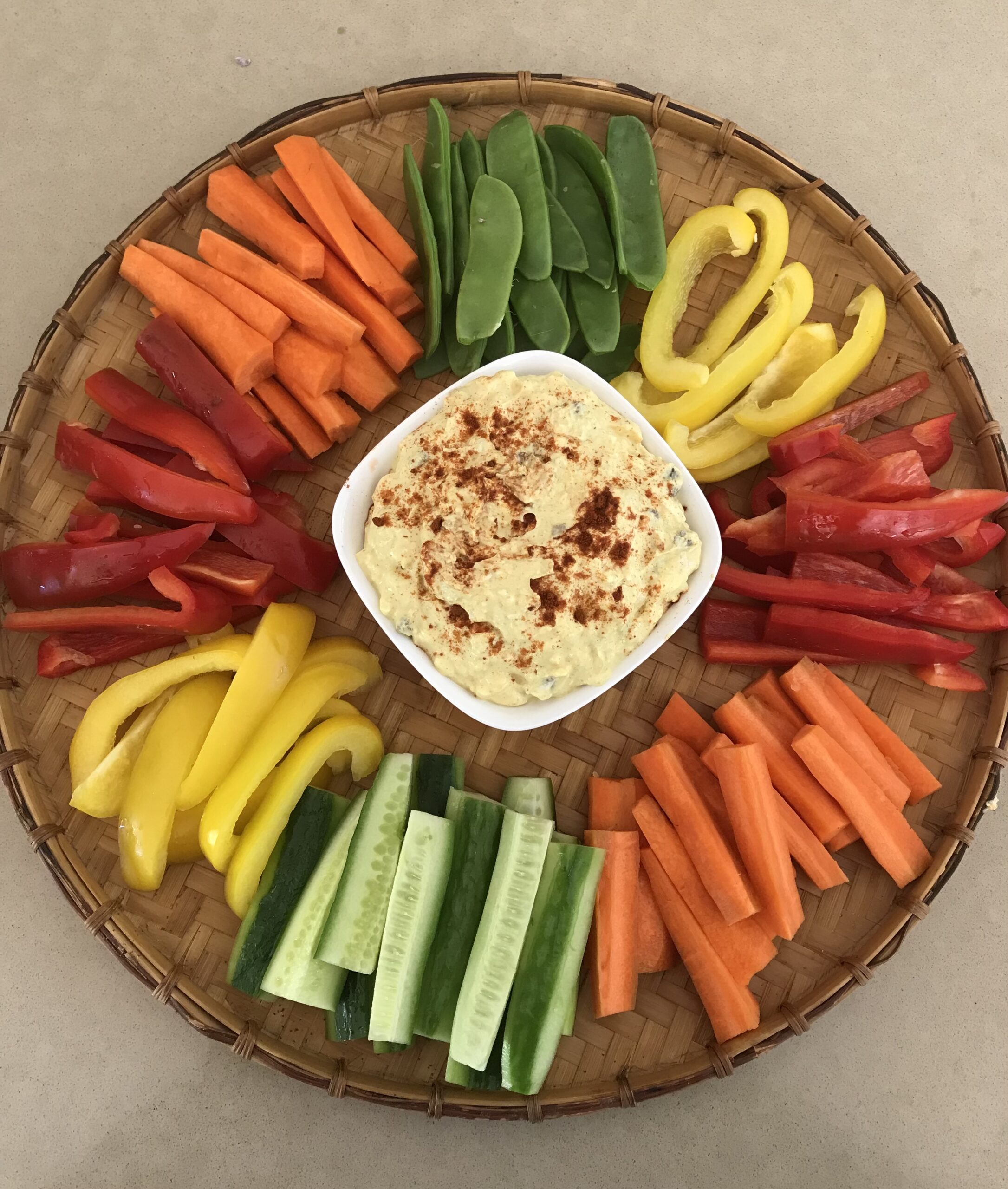 250g cream cheese
1 cup thick Greek-style yoghurt
4 Tbs mayonnaise (preferably home-made)
4 tsp curry paste or powder
1 Tbs grated onion
¼ cup raisins or sultanas, chopped finely
1 tsp sugar
Paprika to garnish
Have the cream cheese at room temperature. Mix with remaining ingredients and refrigerate, covered, overnight, for the flavours to develop. Sprinkle with paprika and serve with raw vegetables or crackers.