We like to have one or two vegetarian meals a week. This recipe is delicious.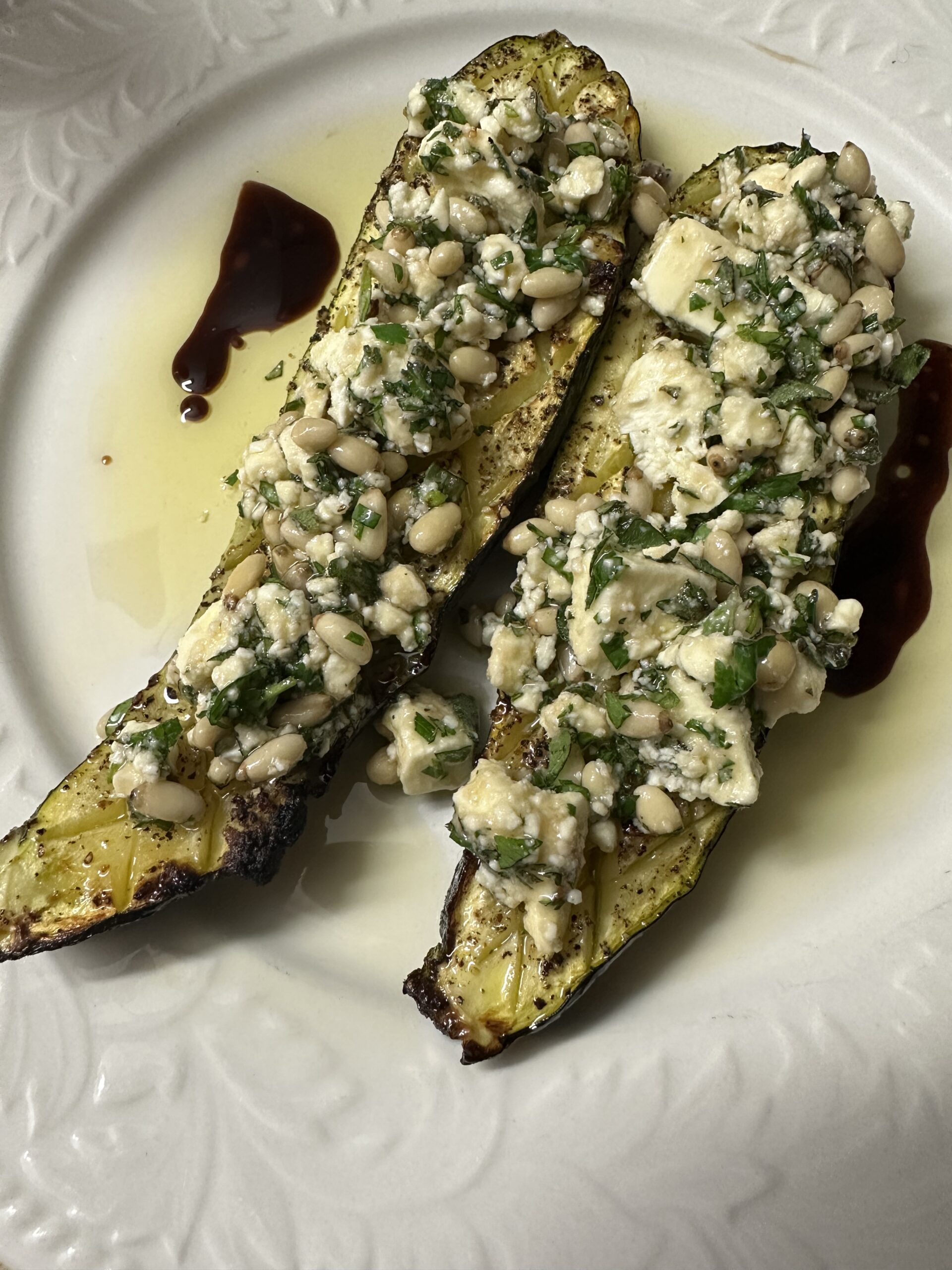 4-6 medium zucchini (courgettes)
Olive oil
Salt and pepper to taste
Topping:
125g creamy feta cheese, crumbled
½ cup chopped fresh herbs (whatever you have)
¼ cup pine nuts, lightly toasted
¼ cup extra virgin olive oil
To serve:
Extra virgin olive oil
Balsamic glaze
Preheat oven to 200°C. Wash zucchini and halve lengthwise. Make diagonal cuts in both directions on the cut surface of each zucchini half then arrange on a baking tray, lined with baking paper. Bake for 25 minutes or until golden brown and cooked.
Meanwhile mix the topping. For the herbs I used a mixture of coriander, marjoram and sage, but use whatever you have.
Arrange one or two zucchini halves per person on serving plates. Spoon topping evenly over the tops and drizzle each plate with a little oil and balsamic glaze.
Serves 4