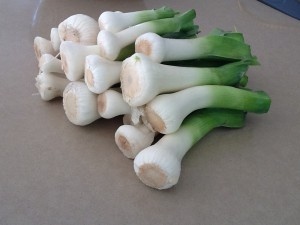 The leek crop started to go woody and needed to be pulled up. As you can see in the photo there were quite a few, so I decided to make Vichyssoise and some mini Leek Quiches to freeze for the holiday season, which I'll post in a few days. I freeze them uncooked and they are great to whip out and bake when people drop in for a drink.
Some people don't like cold soups but Vichyssoise is equally nice served hot or cold. It's one of those traditional French dishes which never goes out of fashion. It freezes well just after blending, before you add the cream. If you want to cut down on the cream, replace half or two thirds of it with milk. It won't be quite as creamy but still delicious.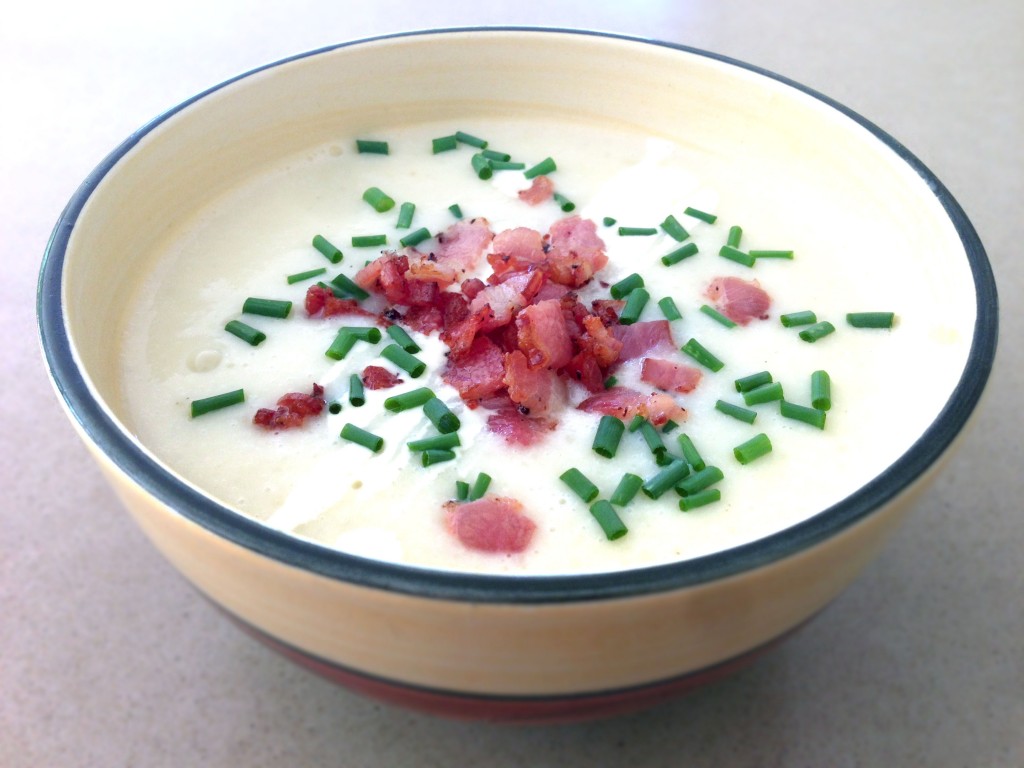 2 kg potatoes
2 leeks or 1 leek and 1 large onion
300 ml cream
6 cups chicken stock (preferably homemade)
Salt and freshly ground black pepper to taste
Peel and chop potatoes. Wash and chop leeks, keeping all of the white part and some of the green. Place vegetables and stock in large pan, bring to the boil, reduce heat and simmer, covered for 30 mins or until tender.
Blend soup till smooth in an electric blender then return to pan and stir in cream. If soup is too thick add a little milk to achieve desired consistency, then adjust seasoning. Serve chilled, garnished with snipped chives, a little extra cream and some freshly ground black pepper. Alternatively soup can be reheated, without boiling and served hot, topped, if liked, with a few bits of crispy bacon as shown in the photo.
Serves 6